Great writing can conjure powerful feelings in readers, but even the best writers recognize they can't control the reactions their work elicits. After all, no book can truly escape its context—history, our personal memories, and our cultural perspective also shape our emotional response.
Sometimes that response includes nostalgia—a persistent, bittersweet ache for a particular moment in our past. The following books do exactly that, reminding us of formative childhood experiences or connecting us to a certain time in history. Pick one up to take a trip down memory lane, and then tell us which novels make you nostalgic!
Related: Children's Book Quotes to Make You a Lifelong Reader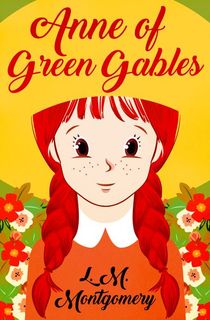 Anne of Green Gables
It's not easy to write a novel that remains relevant throughout the decades, given that language and storytelling trends are always evolving. And yet somehow, L.M. Montgomery's book has defied the odds, maintaining a place in readers' hearts since 1908. Whether we're re-reading the original series or rewatching the adaptation starring Megan Follows, Anne of Green Gables always revives our internal 11-year-old, who once dreamed of adventures on Prince Edward Island.
Related: Hello, Old Friends: 10 Books That Look Like Your Childhood
The Berenstain Bears Picture Book Collection Volume One
Believe it or not, the Berenstain Bears debuted in 1962, and are still going strong as a popular book series and animated television show. Papa, Mama, Brother, Sister, and Honey were invaluable life coaches during our earliest years—from teaching us good manners to proper fire safety—in addition to providing heartwarming family feels. Not to mention, there's also the ongoing Berenstain vs. Berenstein conspiracy that somehow always gets mentioned at holiday get-togethers...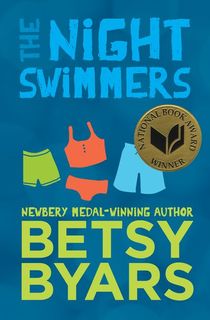 The Night Swimmers
Say the name "Betsy Byars," and you'll have people clamoring to tell you of their personal (and likely emotional) experiences with her novels. The National Book Award-winning The Night Swimmers is one of her most famous, and treads similar territory to another Byars classic, Summer of the Swans. As its young heroes and heroines cope with the recent death of their mother, Byars reveals the unique beauty of sibling relationships—and elicits tears that will never completely dry.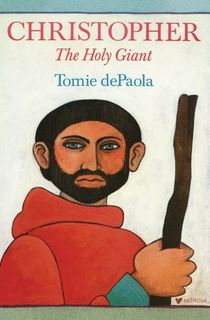 Christopher, the Holy Giant
Most of us remember the distinctive illustration styles of Dr. Suess and Eric Carl. Tomie dePaola deserves a place right beside them, as his work also brings us back to the world of bedtime stories and read-alouds. This particular book is one of dePaola's biographies about Catholic saints—a touchstone for any Catholic school kid—but other readers will surely recognize Strega Nona, too.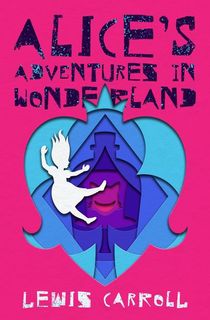 Alice's Adventures in Wonderland
Carroll's absurdist fantasy may be one of your favorites as a child—or it may be one those stories so ingrained in our culture, you know it backwards and forwards without having read it. Either way, Alice's Adventures in Wonderland evokes a longing for the strange, silly, and sometimes anxious moments of childhood. At the same time, it also makes us yearn for a more orderly, understandable part of our past.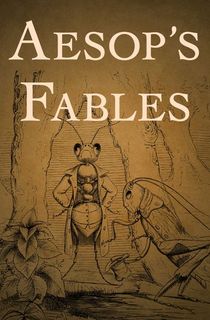 Aesop's Fables
Some stories are passed down through the centuries, and Aesop's collection of fables is a prime example. Though they originated as oral tales in ancient Greece, their lessons are applicable to readers of any period—and have helped many generations grow as moral citizens.
Hatchet
There are books you read as a kid, and then there are books that everyone read as a kid. But there's also a third category: Books everyone forgets, but that—once they're brought up in a group—quickly reveal themselves to be a near-universal experience. Gary Paulsen's Hatchet is this last kind of book. Commonly "required reading" for American grade school students, any mention of Hatchet will be met with suddenly-remembered pre-tween memories of Accelerated Reader, class gerbils, and clunky slide projectors.
Charlotte's Web
E.B. White's story of a pig and his spider pal has also stood the test of time. Naturally, we read it as children, but it rings with nostalgia for another reason, too: It's an exploration of the memories that last, the passage of time, and the inevitability of parting with the people we love. It has been years since we last picked up Charlotte's Web—but it's right up there with Old Yeller, Where the Red Fern Grows, andThe Fox and the Hound as animal-centric tales that make us cry.
The Perks of Being a Wallflower
Chbosky's novel is set in the early 1990s, though it was released in 1999. For some people, it's a time capsule of hormonal high school days and social stresses. For others, it's a reminder of the early 2000s—an era when thrift-shop wardrobes and the Garden State soundtrack were as essential as a copy of Perks itself. But whether the novel's storyline or publication date coincided with your own teenage years, its depiction of insecurity, friendship, and growing up will send a pang of nostalgia through any reader.
Ready Player One
While Ernest Cline's science fiction bestseller isn't that old, it's a must-read celebration of nostalgia. Ready Player One's setting—a virtual universe called OASIS—serves as a playground for references to video games, movies, and other art forms. Featuring a multitude of nods and winks at bygone decades, it's practically an I Spy book for old cultural references.
Harry Potter and the Sorcerer's Stone
We've all had our own reading experiences, which means we each have a different set of memory-imbued books. On the other hand, there are always exceptions—and the clear exception here is Harry Potter and the Sorcerer's Stone. Rowling's iconic novel is among the most widely read books of all time, as well as one of the most beloved (and also one of the best sources of book character costume ideas). Even if you're too young to recall the distinctive days of Pottermania, you'll likely remember where you were when you first met Harry, Ron, and Hermione.