There's nothing better than picking up a well-loved adventure book and knowing that within its pages you'll be lost in another world. With fast-paced plots, uncharted territory to be explored (whether in our own world or a fantasy realm), daring protagonists, and the perfect amount of danger, adventure books are truly absorbing reads.
Though the genre was once more formulaic, the qualities of a good adventure story are so enticing and universally pleasing that it has gradually blended into multiple genres—from science fiction and fantasy to historical fiction. Here are eight amazing adventure books that'll keep you reading well into the night.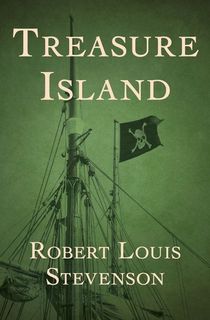 Treasure Island
Though originally marketed as a children's book upon its 1883 publication, Treasure Island is a pleasure to read at any age. When Jim Hawkins meets a pirate at his father's English inn, he's launched into the adventure of a lifetime. In possession of a treasure map, he joins the crew of the Hispaniola, manned by the fearsome Long John Silver. But before long, a mutiny brews. With the introduction of such tropes as "X marks the spot" on a treasure map and one-legged pirates with parrots as pets, Treasure Island shaped the depiction of pirates in popular culture and fiction from that point onward.
Related: 10 Exciting Adventure Books Like The Story of Doctor Dolittle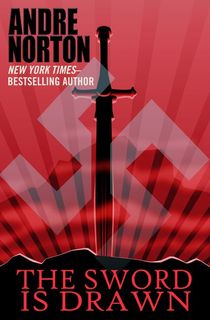 The Sword Is Drawn
SFWA Grand Master Andre Norton had a prolific literary career, making it difficult to rank her best works. However, The Sword is Drawn definitely belongs on your bookshelf. The first installment in a trilogy, this hybrid of historical fiction and adventure concerns the Nazi occupation of the Netherlands during World War II. On the eve of the Nazi invasion, Lorens van Norreys is called to his grandfather's deathbed. Old Jonkheer, the patriarch of the family of Dutch merchants, tasks Lorens with preserving the family legacy by saving the Flower of Orange, a priceless necklace, from falling into the Nazis' hands. Lorens' quest to keep the jewels safe takes him all over the world, from Holland to the East Indies to the US and back again. If you enjoy this heart-stopping read (spoiler: you will), then pick up the second and third installments, which heat up the action with pirates, uncharted islands, and Russian espionage.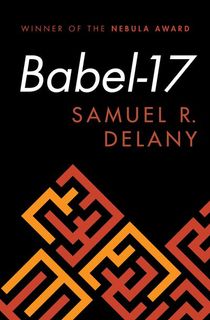 Babel-17
In this Nebula Award-winning space opera, the action takes place beyond the stars. In the midst of a brutal interstellar war, Rydra Wong's superior command of language has allowed her to capture humanity's woes through striking poetry. When the military calls upon her unexpectedly, Rydra is tasked with using her skills to solve a peculiar problem: attacks on warships are preceded by strange noises broadcast over the radio. Presuming the noises to be a previously unknown language, Rydra must race to decode it and discover how it alters the perception of its speakers before it's too late.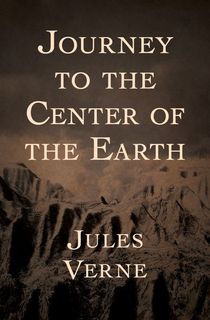 Journey to the Center of the Earth
First published in 1864, Journey to the Center of the Earth is a classic adventure book. Though its science fiction elements read more like fantasy in this day and age, the gripping action remains as entertaining as ever. Believing that volcanic tubes exist underground and are safe to travel through, Professor Otto Lidenbrock, his nephew Axel, and their guide Hans descend into the Icelandic volcano Snæfellsjökull. Once inside the Earth, the trio encounter a number of strange natural phenomena, such as bottomless pits, prehistoric animals, and a possible sighting of an early human. Journey to the Center of the Earth provides a fascinating glimpse into the 19th century imagination.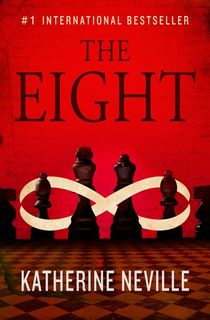 The Eight
In this bestseller, a centuries-long quest to reunite the pieces of an ancient chess set containing untold powers leads to mayhem. With France aflame during the revolution in 1790, young Mireille and Valentine discover that a chess set once belonging to Charlemagne is buried deep within the abbey where they dwell. Rebelling against convent life, they dig it up and travel the world to scatter the pieces so that no one can abuse the mysterious powers that the game possesses when all the pieces are united. Mireille and Valentine's story unfolds simultaneously with that of Catherine, a computer expert living in Manhattan in 1972. As she heads off to an assignment, an antiques dealer offers to pay her untold sums if she recovers the pieces of an ancient chess set rumored to be hidden somewhere in Algeria. Catherine accepts the offer, unaware of the incredible danger that lies in wait for her. The Eight is a wild ride reminiscent of National Treasure and Indiana Jones.
Related: 12 Authors like Dan Brown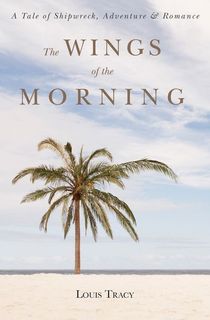 The Wings of the Morning
This book is perfect for those readers who enjoy their adventure with a side of romance. Originally published in 1903, The Wings of the Morning is a quaint story of two shipwreck survivors who are marooned on a desert island. When their ship hits a reef and sinks in the South China Sea, only Iris Deane and sailor Robert Jenks make it to shore. Though they hope to be rescued one day, they try to live in the present moment—a philosophy that gives them hope and even allows them to fall for one another. Will their love—and their lives—prevail against the elements, a giant octopus, hostile islanders, and a dark secret from Robert's past?
Congo
In this chilling book by the author of Jurassic Park, an expedition of researchers is brutally killed while searching for diamonds in a remote region of the Congo. All contact with the expedition is lost, and the only clue to their deaths is grainy footage of ape-like creatures attacking the camp. Determined to solve the mystery of these senseless deaths, a search party sets out for the Congo—bringing along a gorilla named Amy with a 600-word sign language vocabulary. With Amy's help, the search party discovers that the previous expedition had stumbled upon the Lost City of Zinj, which is protected by a previously undiscovered race of primates. The search party must decide which they value more—riches and scientific discovery, or their lives.
Related: 7 Compelling Michael Crichton Movies
The Magicians
If adventure fiction set in a magical realm is more your speed, look no further. This book is frequently compared to the Harry Potter series, but George R.R. Martin put it best when he said, "The Magicians is to Harry Potter as a shot of Irish whiskey is to a glass of weak tea...Hogwarts was never like this." In fact, The Magicians deals with much darker and more adult themes than Harry Potter. When Quentin Coldwater is unexpectedly admitted to a college of magic, he sets out to master the complex rules of wizardry. He soon finds out that Fillory, a magical land from his favorite book series, is in fact a real place. Quentin and his friends journey to Fillory, with grave consequences.
Related: All Seven Harry Potter Books, Ranked
This post is sponsored by Open Road Media. Thank you for supporting our partners, who make it possible for Early Bird Books to continue publishing the book stories you love.
Featured photo: Wikimedia Commons