As a filmmaker, Tim Burton has a definitively creepy, macabre style that makes him the ideal choice for adaptations of the kinds of books you'd find on Edward Gorey's bookshelf. He's already proven this with his adaptations of like Miss Peregrine's Home for Peculiar Children, Alice in Wonderland, and even Frankenweenie, which was inspired by . This got us thinking about other books that would also be excellently adapted for the screen by Tim Burton.
These books for Tim Burton fans are jammed-pack with just the right amount of whimsical strangeness that characterizes Burton's calling card as a director, from classic films like Beetlejuice, Edward Scissorhands, and Big Fish, to name a few. Whether these characters are dealing with ghosts, carnies, fairy tales, family plots, or solving crimes, these books belong on any Burtonite's bookshelf. Let's hope the director has them in mind, too.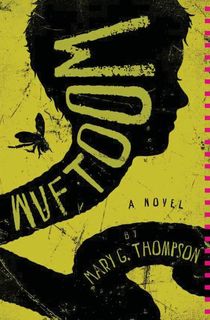 Wuftoom
In this story that feels like an updated take on Kafka's Metamorphosis, a boy named Evan finds himself transforming into a strange new creature. Everyone thinks he is just sick, and science will find a cure. Everyone except the Wuftoom, the wormlike creature that visits Evan and tells him he is becoming like him. If this isn't up Tim Burton's alley, we don't know what is.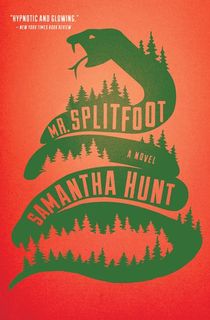 Mr. Splitfoot
The strange connection between children is at the heart of Samantha Hunt's spooky novel. Ruth and Nat are orphans who live in a home run by a religious zealot. In order to pass the time, they entertain other children by speaking with the dead. Years later, Ruth goes to her niece Cora's aid when she finds herself in a bit of a pickle. The mysterious Mr. Splitfoot, a character that haunted Ruth and Nat's childhood conjuring, reveals himself in due (and terrifying) time as the two narratives merge.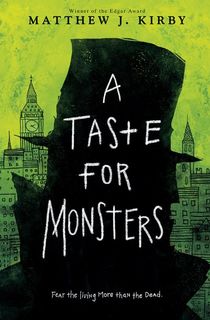 A Taste for Monsters
This "lovely, suspenseful, lyrical" ghost story is perfect for younger fans of Tim Burton (Kirkus Reviews). Jack the Ripper is terrorizing London—but perhaps a disfigured woman named Evelyn can face her fears and stop the horrors.
Cinder
Marissa Meyer's series reimagines classic fairy tales (Cinderella, Hansel and Gretel, Rapunzel, Snow White) in a future dystopian world. In the first book, Cinder is a cyborg in a world in the midst of a war between humans and androids. A gifted mechanic, she finds she may be useful to the Prince. For those who love Burton's imagining of Alice in Wonderland, Cinder is an equally inventive approach to classic fairy tales.
The Night Circus
The Circus of Dreams appears without warning and disappears without a trace—a stage set for an epic duel between magicians Celia and Marco. Though the two are supposed to be enemies, they (of course) fall unwittingly in love, putting the night circus and everyone involved at risk. If you couldn't get enough of the love story behind Big Fish, you'll love The Night Circus.
The Graveyard Book
In this book for young readers, a young boy makes his home as the only living resident of a graveyard, raised by ghosts and other creatures of the night, like a paranormal version of The Jungle Book. Winner of the Newbery Medal and a Hugo Award, Bod must choose between the only family he's ever known … and the land of the living. If you love the heartwarming stories behind the stop-motion animated films of Burton's like The Nightmare Before Christmas, Corpse Bride, and Frankenweenie, you'll delight in The Graveyard Book.
Geek Love
If you went bonkers over Burton's creature creations in Big Fish, Beetlejuice, and Pee Wee's Big Adventure, and have a passion for anything related to carnies, Geek Love is the book for you. Dunn's novel tells the story of the Binewski family, who create their own circus oddities (like Arturo the Aquaboy with flippers for hands) and bring a new definition to family values.
Her Fearful Symmetry
When twins Julia and Valentina discover their aunt has died and left them her London apartment, they jump at the chance to live there. But there are two conditions: they must live there at least a year before they sell it, and their parents can never step foot in the apartment, which borders London's Highgate Cemetery, the resting place of George Eliot, Christina Rosetti, and other famous inhabitants.
Once they've moved in, the two sisters make a quick intimacy with their neighbors, and discover there may be more than two conditions to their aunt's plan. If the vintage cheek of Burton's version of Dark Shadows is your thing, Her Fearful Symmetry might be just up your alley.
The Book of Lost Things
Following the death of his beloved mother, 12-year-old David finds his only friends are his books … they even speak to him, propelling him into a lost world not unlike Narnia, where a corrupt King lords over this mysterious country by order of The Book of the Lost Things. Can David find his way back to the real world? Or has he been permanently inducted into this lost world? The Book of Lost Things is reminiscent of the work of Roald Dahl, including Burton's adaptation of James and the Giant Peach and Charlie and the Chocolate Factory.
We Have Always Lived in the Castle
Merricat Blackwood loves one thing in life: her sister, Constance. The two have lived alone together at the top of the hill in the family manse, ever since the rest of the family was killed—by sugar laced with arsenic. Abhorred by the rest of their town, Merricat is perfectly happy to live in seclusion with her beloved sister.
But when an estranged male cousin comes calling, Merricat will do anything to keep the status quo, and the outsiders out. Fans of Sleepy Hollow, Edward Scissorhands, and Lydia's character in Beetlejuice, will revel in this delightfully dark novel by horror master Shirley Jackson.