Fredrik Backman's international bestselling novel A Man Called Ove has been warming hearts since its publication in 2012. Following a cranky and bitter widower, Ove revels in his loneliness until a mixed-race family moves into his neighborhood. Ove's relationship with the family grows into a life-affirming friendship through a series of humorous and touching moments that will have you laughing through the tears.
In 2015 the book was adapted into a Swedish film of the same name, and now America's dad Tom Hanks is starring in another adaptation called A Man Named Otto. If all these lovable grumps have you wanting more similar stories, don't worry—we've curated a list of character-driven stories full of love, tolerance, and hope. And, of course, a fair share of cantankerous curmudgeons.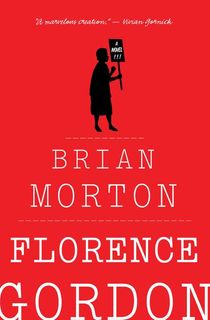 Florence Gordon
Retired college professor Florence Gordon is well known among the city's intellectual and literary circles for her activism and her brash and blunt personality. But now, she just wants to be left alone. At seventy-five years old, the outrageously direct, fierce New York feminist is finally writing her memoir.
But it seems that the world is hell-bent on distracting her from her task. Her son Daniel, his wife, and his college-age daughter have come to visit for the summer, much to Florence's obvious irritation. The last thing she needs is to be dragged into their tedious family dramas. Enlightening and refreshingly honest, this character-driven novel is sure to give you a handful of great zingers.
The 100-Year-Old Man Who Climbed Out the Window and Disappeared
Allan Karlson is not interested in spending the rest of his life in a nursing home. On the eve of his 100th birthday, he decides that it is time to escape for one last adventure. So, clambering through his bedroom window, Allan slips off into the night...and promptly gets caught up in a Russian drug cartel, a triple murder, and a nationwide manhunt.
But Allan is no stranger to insane situations. His life has been a series of unbelievable encounters and close calls with historic heavy hitters like Stalin, Kim Il-sung, Kim Jong-il, and three United States Presidents. Always at the right place at the wrong time, Allan Karlson has inadvertently influenced the course of twentieth-century history, and now he's up to his old shenanigans.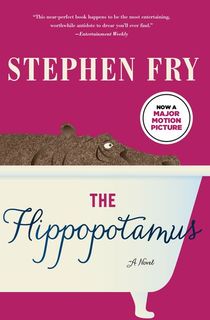 The Hippopotamus
Washed-up and unemployed, poet Edward "Ted" Wallace spends his days wallowing in booze and baths like a Hippo in mud. When his terminally ill goddaughter Jane suggests he take a trip out to the country to investigate some mysterious happenings, he jumps at the chance to escape the London fog.
He travels to Swafford Hall, a Norfolk country mansion belonging to his old friend Lord Logan and begins to look into the miraculous healings reported by Jane. But for a bumbling and boisterous man like Ted, it doesn't take long until he finds himself well over his head. Told partly through letters and the occasional limerick, this book is packed with quirky characters, dry witticisms, and loads of irony.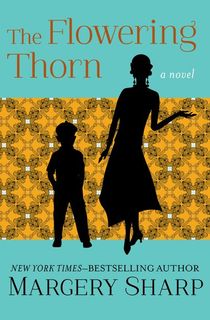 The Flowering Thorn
Though 28 hardly seems old now, in Jazz Age London, unmarried Lesley Frewen could practically be considered a spinster. That never bothered her, though, and while she enjoys her freedom and privilege, she is missing one thing: love. So when her aunt's companion passes and leaves behind a young son, she impulsively decides to adopt him, setting a course that will dramatically change the rest of her life.
The Unlikely Pilgrimage of Harold Fry
Harold Fry, a recently retired brewery salesman, has done nothing notable in his life. Full of self-loathing and incapable of mending his marriage, Harold is surprised when he receives a letter from an old colleague that he hasn't seen in twenty years. Queenie Hennessey is in hospice, dying from terminal cancer, and wrote Harold to say goodbye.
On his way to the post office to send a sympathy letter in response, Harold spontaneously decides that he must deliver the letter in person and begins the long walk to Queenie's hospice in Berwick-upon-Tweed. And it is a long walk, 627 miles to be exact.
Along the way, his accidental journey somehow becomes an inspirational, perhaps even heroic, pilgrimage. Through his conversations with strangers and his moments of quiet reflection, Harold begins to reconcile with his past mistakes and gains a renewed sense of purpose and hope for the future.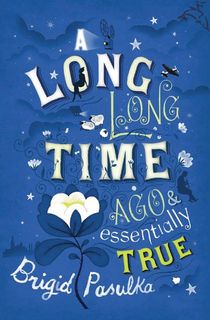 A Long, Long Time Ago & Essentially True
In Poland, just before the outbreak of World War II, two unlikely people fall in love. Their choices and hardships will guide the rest of their lives and the lives of their family for years to come. Nearly fifty years later, their granddaughter Beata travels to Krakow, eager to experience the fantastical city from her grandmother's stories. Instead, she finds a stifled and frustrated city, struggling with its identity in much the same way as Beata is.
In her debut historical fiction novel, Brigid Pasulka skillfully intertwines past and present to create a multigenerational story inextricably bound by Poland's history and the hope for a better future. Told through two alternating timelines, this book is full of wit, wisdom, and hope—everything needed to balance life's inevitable tragedies.
The Unexpected Guest
In A Man Called Ove, Ove is saved both by helping others and receiving help from them in turn. In this memoir, a family discovers just how powerful lending a hand can be when they open their home to someone with no place else to go. Author Michael Konik was used to seeing "Fisher King Mike" around L.A., and eventually befriended him. Eventually, Michael and his wife offered Fisher King a place in their home, and the experience changed all three of them for the better.
How the Penguins Saved Veronica
Veronica McCreedy is an 85-year-old woman, wealthy beyond measure but immensely lonely. She spends her days contemplating her life and what to do with her money, wishing to put it to good use. When Veronica stumbles upon Robert Saddlebow's nature documentary "The Plight of Penguins," she is moved to action. Contacting the tiny three-person team on the island, she promises to fund their research and informs them of her imminent arrival, completely ignoring any efforts to dissuade her.
Her grandson, Patrick, joins her in the hopes of connecting with his grandmother. Through a mutual adoration for a baby penguin named Pip, their relationship grows stronger, and Veronica begins to open up about her past traumas. A gloriously quirky and life-affirming story of hope, this novel will have you smiling through your tears.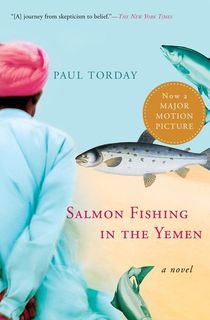 Salmon Fishing in the Yemen
The eccentric (and very rich) sheikh of Yemen has developed a love for salmon fishing while visiting his estate in Scotland. Now, he wants to introduce the sport to Yemen, but there is one problem. Salmon are cold and wet, while Yemen is hot and dry. How do you introduce salmon into an utterly inhospitable environment? Change the entire ecosystem, of course!
Enter Dr. Alfred Jones, an English scientist working at the National Centre for Fisheries Excellence. Hired to make the sheikh's ludicrous dream a reality, Jones is forced to reconsider what is and isn't possible. Told through a collection of correspondence, diary entries, government documents, and interviews, this hilarious novel showcases the pervasive power of hope.
The Friend
A meditation on grief, friendship, and the written word, The Friend follows an unnamed woman saddled with her friend's dog after he takes his own life. In the beginning, she keeps Apollo, an aging Great Dane, more out of a sense of obligation to her friend. But as time passes, the two build an unbreakable bond that helps both of them heal from the sudden and traumatizing loss.
Full of heart and bursting with vivid narration, this novel is a tribute to life and all it entails—from ugly and painful moments to happy and joy-filled memories.
My Grandmother Asked Me to Tell You She's Sorry
Another book from Fredrik Backman, this one follows a seven year old girl named Elsa. Elsa's grandmother was her best friend, and she was more likely to be found in an apartment building full of drunks than a local knitting circle.
After her grandmother passes and leaves behind a pile of apology letters, Elsa makes it her mission to deliver them all—regardless of where she'll have to go.