It's not just the young and the restless that lead exciting lives! As the strong female characters in the following numbers can attest, age is simply a number. While looking back on their pasts—experiencing joy, pain, and disappointment in the process—these women are forced to answer tough questions: Are they proud of who they are, and the choices they've made? Have they lead, and are they leading, the sort of life they want?
Their reflections not only make for powerful stories, but also powerful reminders that there are no age limitations on happiness, independence, and self-fulfillment.
Related: The Enduring Charm of Margery Sharp
Mrs. Dalloway
This groundbreaking novel by Virginia Woolf is, first and foremost, an examination of a woman's interior life. Once, 51-year-old Clarissa Dalloway was young and in love—but now even her daughter is on the verge of adulthood. As she plans a party and is confronted by the ghosts of her past, Clarissa begins to question the choices she's made, the relationships she's fostered and damaged, and what's in store for her now that she's growing older.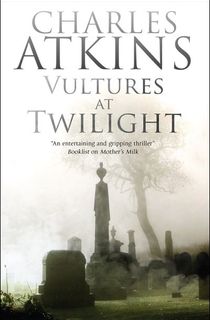 Vultures at Twilight
A small Connecticut town sees its antique dealers dropping one-by-one. Given its large elderly population, who could possibly be capable of such violence? When it seems that Lil Campbell's late husband is about to take the fall, she and her lifelong friend Ada Strauss take it upon themselves to find the true culprit before the accusations taint his name forever. Their amateur investigation leads them both to hard truths about their town, their pasts, and their not-so-platonic feelings for one another...Vultures at Twilight is the first of three mysteries starring the 60-something friends-to-lovers duo, who could give young detectives a run for their money.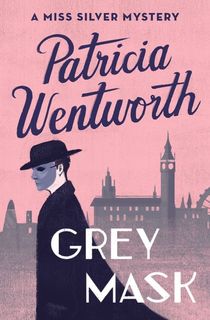 Grey Mask
The first book in Patricia Wentworth's Miss Silver mysteries, Grey Mask follows a young man's return to claim his inheritance after several years away. But in doing so, he unwittingly stumbles upon a criminal plot—and, worse yet, his one-time true love is part of the ploy. If he hopes to get to the bottom of things, he must enlist the help of an elderly governess-turned-sleuth named Miss Maud Silver, whose discerning experience with children also applies to misbehaving adults.
Related: Patricia Wentworth: An Introduction and Mystery Series Guide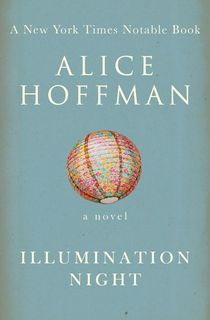 Illumination Night
Ready to check out of her uneventful life, septuagenerian Elizabeth Renny throws herself out her bedroom window. Unexpectedly, her actions have a ripple effect on the members of her family and community—leading her to discover that her life is worth celebrating, even in its quietness. Shimmering with the magical realism Hoffman is known for, Illumination Night explores the mysteries of youth and old age, tragedy and happiness, marriage and independence, to tell a story that touches the heart and soul.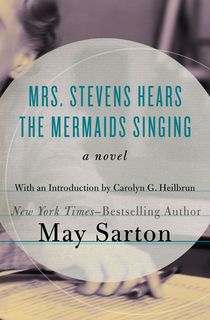 Mrs. Stevens Hears the Mermaids Singing
Just when poet Hilary Steven's life and career are winding down, she accepts an interview for a literary magazine that's intrigued by her forthcoming collection. The occasion inspires her to reflect on all the fascinating details of her personal history—from her provocative, fame-making debut novel to living openly as a feminist lesbian—which she then divulges to two young reporters. As she shares her wisdom on love, art, sex, solitude, and more, Hilary demonstrates that old age has done nothing to dull her sharp mind.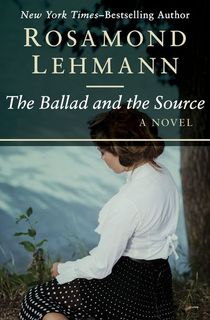 The Ballad and the Source
As Britain braces for the First World War, 10-year-old Rebecca Landon meets Sibyl Jardine, one of her grandmother's friends. Years ago, Sibyl made the agonizing decision to leave her marriage and, in the process, lost custody of her daughter. Such dramatic events capture Rebecca's young imagination, though she'll eventually doubt if this woman she has come to idolize is, in fact, worth idolizing. Other perspectives flesh out Sibyl even further, resulting in a memorable (but not always likable) female character who puts everyone—including the reader—under her spell.
All Passion Spent
Virginia Woolf's lover Vita Sackville West also wrote a book starring a strong female character who's past her prime: Everyone assumes that when Lord Slane dies, his 88-year-old widow will go live with one of their children until her own inevitable demise. But Lady Slane has other plans.
Much to the chagrin of her family, she rents a house in Hampstead, where she lives the thrilling life she sacrificed for marriage to a British nobleman. Funny, poignant, and inspiring, All Passion Spent proves that age is just a number—and that it's never too late to become the person you want to be.
Related: 8 Books Like A Man Called Ove
The Man in the Wooden Hat
The first novel in Jane Gardam's Old Filth Trilogy introduced readers to 80-year-old Sir Edward Feathers as he ruminated on his law career, personal sins, and relationships. Here, we learn about his 50-year marriage from the perspective of his wife, Betty. It's a charming but devastating exploration of all the ups and downs of a lifetime commitment—the choices made and the roads not taken.
The Bookshop
Now that's she's a widow, Florence Green realizes it's the perfect time to purchase a small bookshop and settle down in the seaside town of Hardborough, England. But once she arrives, it becomes clear that the local dilettantes don't support her new business. Not one to be dissuaded, Florence does whatever she can to make it work—even in the face of a local rival, a potential haunting, and picky customers—in this Booker Prize-nominated study of human nature and its shortcomings.