Some of literature's most famous lines come to us within the first paragraphs of our favorite novels. They are the hooks onto which we latch, and the springboards that launch us further into the narrative. There's a reason these opening sentences make up some of the most quotable lines in literature—readers simply can't get them out of their heads. In fact, they've even become the basis for a couple of literary board games.
Take a look below to see some of our favorite famous first lines. While first impressions can be tough, these are the ones that won us over in just a single sentence.
"You better not never tell nobody but God."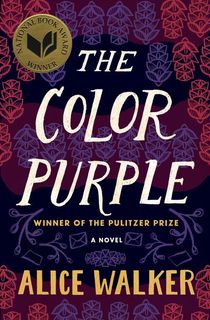 The Color Purple
Set in the 1930s, The Color Purple details the lives of women of color and their place in the social hierarchy. The protagonist, Celie, tells the story through a series of letters written to God and her sister, Nettie. The opening line serves as a warning: For girls like Celie, spoken words can be dangerous and incur terrible consequences. Celie is able to voice her own truths in writing, sharing them with the only ears that are safe—God's and her sister's.
"Where's Papa going with that ax?" said Fern to her mother as they were setting the table for breakfast."
Charlotte's Web
"Out to the hoghouse," replied Mrs. Arable. "Some pigs were born last night."
The theme of death isn't unheard of in children's books, but few tackle the matter as immediately as Charlotte's Web. Readers young and old are immediately invested in the life of a piglet who is about to literally get the ax, the natural consequence of being born the runt of the litter. But thanks to Fern's intervention (and later, the help of a spider named Charlotte), Wilbur is spared an early death.
"What makes Iago evil? Some people ask. I never ask."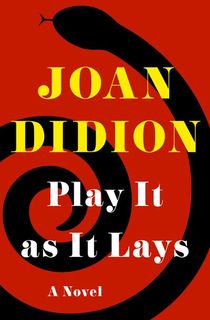 Play It as It Lays
Capturing the mood of an entire generation, Joan Didion opens her novel referencing an iconic character from Shakespeare's Othello. Iago is known for his cunning betrayal of Othello, and Didion writes a similarly twisted and disturbing story of a woman chasing oblivion. "What makes Iago evil?" is also somewhat ironic. The novel begins with question, though it will ultimately conclude that life rarely gives us answers.
"In the town there were two mutes, and they were always together."
The Heart Is a Lonely Hunter
Lovers of To Kill a Mockingbird will feel a similar affection for Carson McCullers' characters of Mick Kelly, a music-loving tomboy in 1930s Georgia. Mick is fascinated by John Singer—a deaf-mute and an almost mystical local figure—and this fascination connects her with other members of her town.
Among them is diner owner Biff Brannon, the opinionated drunk Jake Blount, and Dr. Benedict Mady—a Black man who dreams of a better future for his people. Their separate narratives form one central story about community, hope, love, and loneliness that is now one of the most beloved 20th century novels—and best book titles.
"Mrs. Dalloway said she would buy the flowers herself."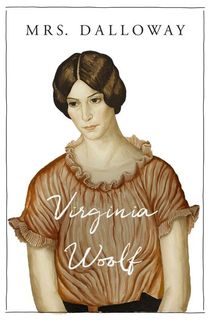 Mrs. Dalloway
Mrs. Dalloway chronicles a day in the life of Clarissa Dalloway, a stubborn high-society woman. The opening line reflects the narrator's tone throughout, while also propelling Clarissa towards the encounters that will shape her narrative journey. One of Virginia Woolf's most famous works, Mrs. Dalloway was included in TIME's 2005 list of the best English-language novels.
"There was no possibility of taking a walk that day."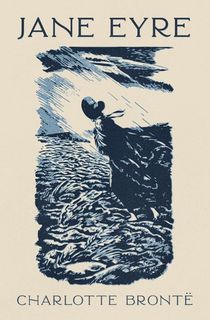 Jane Eyre
Bleak and succinct, the famous first line of Jane Eyre brings readers directly into her life. Jane's childhood and adolescence were decidedly dour, though eventually (spoiler alert!) we finally get to this line: "Reader, I married him."
Of course, before she gets to marry Mr. Rochester, Jane must deal with a few small items, including her cruel aunt, being proposed to by her cousin, and the presence of the mentally ill Mrs. Rochester in the attic of Thornfield Hall.
"My wound is geography. It is also my anchorage, my port of call."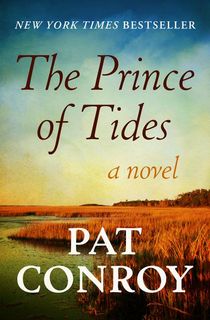 The Prince of Tides
Spanning over forty years, Pat Conroy's epic novel tells the turbulent story of Tom Wingo, and his twin sister Savannah, as they navigate their tragic family legacy. Conroy begins his tale by invoking the image of a wound. The protagonist is not physically marked, of course, but he carries a psychological pain that is deeply ingrained in every generation of his family.
"It was a queer, sultry summer, the summer they electrocuted the Rosenbergs, and I didn't know what I was doing in New York."
The Bell Jar
Originally published under the pseudonym "Victoria Lucas," Plath's semi-auobiographical novel parallels her own struggles with mental illness. The roman à clef takes place in 1953 and follows Esther Greenwood, a young woman from Boston who has recently become the summer intern for a big magazine in New York City. It should be a whirlwind experience, but instead of being excited, Esther is frightened and disoriented by life in Manhattan.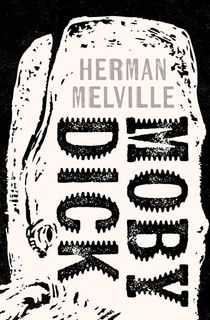 Moby Dick
Ignored for many years, this classic must-read book was published in 1851 but didn't receive significant recognition until the 1920s. It follows Captain Ahab's fantastical journey to track down the whale who took his leg.
The meaning of "Call me Ishmael" is constantly debated. Is it an indication of an unreliable narrator hiding behind a false name? An intentional reference to the biblical figure? Or is it simply a casual introduction? The mystery makes it all the more compelling.
"The snow in the mountains was melting and Bunny had been dead for several weeks before we came to understand the gravity of our situation."
The Secret History
The shocking first sentence from Donna Tartt's 1992 novel immediately makes it clear that at least one of her characters will not find a happy ending. Like Titanic, knowing the climax of the story from the outset somehow adds to the drama instead of detracting from it. Tartt's readers already know what happened—but in this reverse murder mystery, the big question is why.
"Mr. Utterson the lawyer was a man of a rugged countenance, that was never lighted by a smile; cold, scanty and embarrassed in discourse; backward in sentiment; lean, long, dusty, dreary, and yet somehow lovable."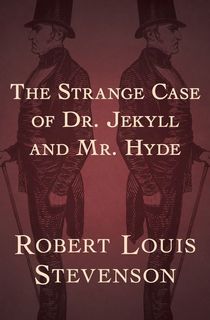 The Strange Case of Dr. Jekyll and Mr. Hyde
This horror classic opens with a detailed description of one of its lesser-known characters. Mr. Utterson's seemingly contradictory characteristics—he's "cold" and "dreary," but "lovable"—allude to the novel's central theme of duality.
"In a hole in the ground there lived a hobbit."
The Hobbit
These 10 simple words strike a chord in the heart of anyone who's familiar with the journey of Bilbo Baggins, who is soon about to be dragged from the comfort of his hobbit hole in order to go off on an incredible adventure. Featuring dwarves, dragons, Gandalf the wizard, and of course, The One Ring to Rule Them All, Tolkein's fantasy adventure quickly became a classic.
"It is a truth universally acknowledged, that a single man in possession of a good fortune must be in want of a wife."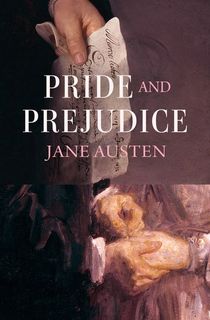 Pride and Prejudice
Jane Austen was well-known for the endless wit and irony in her Victorian-style romances. The opening lines of Pride and Prejudice ooze exactly that, as Austen makes a lighthearted jab at the ambitions of Regency-era families.
"It was a dark and stormy night."
A Wrinkle in Time
We love this quote as the famous first line of A Wrinkle in Time, but L'Engle was not the first to use the phrase. The line was first used in Washington Irving's A History of New York (1809), but it became infamous in Paul Clifford, an 1830 novel by Edward Bulwer-Lytton that has since become a classic example of purple prose, and a favorite way for Snoopy to start his novels.
The full first sentence of Bulwer-Lytton's novel is actually much longer: "It was a dark and stormy night; the rain fell in torrents — except at occasional intervals, when it was checked by a violent gust of wind which swept up the streets (for it is in London that our scene lies), rattling along the housetops, and fiercely agitating the scanty flame of the lamps that struggled against the darkness." Thankfully, L'Engle knew how to edit.
"It was a bright, cold day in April and the clocks were striking thirteen."
1984
"Freedom is slavery," "war is peace," "ignorance is strength"...These are the haunting maxims of George Orwell's classic book, which imagines a futuristic world in which choice and personal freedoms are limited. Regarded as one of literature's most chilling first lines, 1984 opens with a statement that is foreign, but familiar. Orwell uses this tone throughout the novel, walking the line between a recognizable reality and something just beyond it.
"Kublai Khan does not necessarily believe everything Marco Polo says when he describes the cities visited on his expeditions..." 
Invisible Cities
"...but the emperor of the Tartars does continue listening to the young Venetian with greater attention and curiosity than he shows any other messenger or explorer of his."
In a twist on both 1001 Arabian Nights and the travel literature genre, magical realism master Italo Calvino weaves a tale about Marco Polo distracting the Mongol emperor Kublai Khan with stories about cities within his empire. Each description of one of the fictional cities is a prose poem ruminating on a theme, such as culture, time, language, or death. Like most of Calvino's work, the text is fairly short—just 165 pages—but manages to pack a big punch.
"The sky above the port was the color of television, tuned to a dead channel."
Neuromancer
As equally praised as George Orwell's 1984 or Aldous Huxley's Brave New World, Neuromancer follows Case—a brilliant but newly-paralyzed hacker who is given one last chance at redemption. The first line conveys the same sense of menace that permeates the entire novel, as Case tries to hack the AI orbiting Earth.
"A screaming came across the sky."
Gravity's Rainbow
In just six words, Thomas Pynchon perfectly encapsulates what readers are about to encounter in Gravity's Rainbow. Set in Europe near the end of World War II, this historical fiction novel is not for the faint of heart. The complex, winding, dreamlike and often-disturbing narrative and seemingly endless cast of characters make the novel one of the most notoriously difficult books to read—but those who have scratched the book off their TBR list usually say the effort was worth it.
"Happy families are all alike; every unhappy family is unhappy in its own way."
Anna Karenina
So begins Tolstoy's classic tale of doomed love. Known for its scope and intricacies of character and plot, Anna Karenina begins with a surprisingly simple statement that speaks to the truth of families everywhere.
Featured photo: cocoparisienne / Pixabay