Nothing piques interest in a book like a catchy, flashy, or otherwise noteworthy title. A manuscript is more likely to get looked over by an editor if the title jumps out at them. Bright, shiny covers may initially grab readers' attention, but a thought-provoking title is what makes them actually read the book.
What do the best book titles have in common?
In our opinion, the best book titles are the ones that grab our attention. They're creative and unexpected, and make you want to know more about the book. While some of the most popular books of all time have simple titles—think Don Quixote or Jane Eyre—some immediately make you want to know more about the story.
Coming up with a memorable and unique title that will stop readers in their tracks is no easy feat for an author, and takes a lot of careful thinking and creativity. In order to celebrate the best book titles we've ever heard, check out these 20 books with great titles that also make great reads.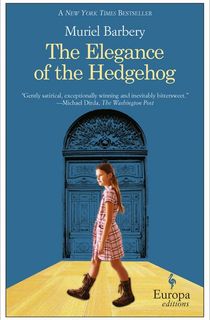 The Elegance of the Hedgehog
One common method of creating a unique title is carefully combining words that shouldn't go together, but create the perfect preview of the contents of the book. Originally written in French as L'Élégance du Hérisson, The Elegance of the Hedgehog is the contemporary fiction story of an upscale Parisian apartment complex and its eclectic inhabitants. The title is a reference to an observation made within the book about one of the tenants.
Even though it's fictional, this book offers profound and thought-provoking observations on community and human nature. As the wildly different inhabitants of the building begin forming friendships, The Elegance of the Hedgehog "teaches philosophical lessons by shrewdly exposing rich secret lives hidden beneath conventional exteriors" (Kirkus Reviews).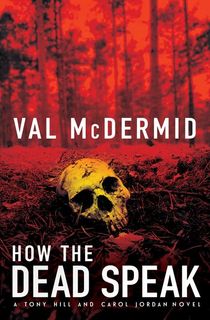 How the Dead Speak
Everyone knows dead people can't speak, but that's why this title sucks you in. In this crime thriller, dozens of unmarked graves are found during renovations on an orphanage. Some are those of children dating back 40 years prior, but others are only 10 years old… and supposedly belong to someone who is still alive.
The title, How the Dead Speak, metaphorically represents the deceased individuals and how their corpses' presence influences the investigation and subsequent justice for their deaths.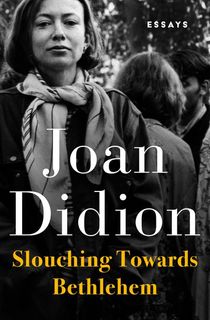 Slouching Towards Bethlehem
In only three words, this title evokes vivid imagery and emotion. "Slouching towards" makes me think of someone hunched over, defeated, dragging their feet, and walking with difficulty, while "Bethlehem" is considered to be a holy city in Christianity. This title is actually pulled from William Butler Yeats' poem, "The Second Coming," which was published in 1920. This poem is a critique on the atmosphere of Europe after World War I as a signal of impending apocalypse.
Written by beloved author Joan Didion, the 20 essays in Slouching Towards Bethlehem describe the United States—particularly California—during the turbulent and transformative 1960s. In this collection, Didion is making a similar comparison as Yeats to the growing violence and unrest of humanity as a signal of our demise.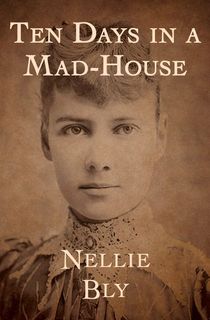 Ten Days in a Mad-House
This title is an attention-grabber because it makes you wonder why the author was in a "mad-house" and what happened there. The answer is that Nellie Bly was assigned by Joseph Pulitzer to live undercover at a women's insane asylum and write an account of what happened behind closed doors.
The living conditions were abysmal and the patients were treated terribly. Morbid curiosity definitely comes into play here (at least for me) because this book sounds fascinating!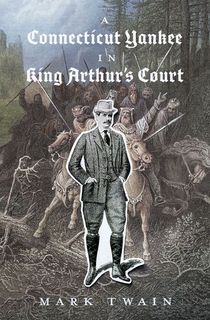 A Connecticut Yankee in King Arthur's Court
This is another example of words that you typically don't see together; primarily because "Connecticut Yankees" came hundreds of years after the reign of King Arthur.
In this book, Mark Twain tells the fictional story of a "Yankee" engineer who time travels back to the court of King Arthur and uses technology to trick them into thinking he's a magician. Twain uses this setup to provide a thorough commentary on his social and political views.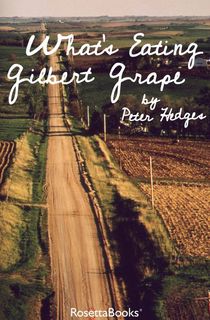 What's Eating Gilbert Grape
First of all, the title is a question, so it's hard not to wonder what's "eating" this person. Secondly, the combination of the verb "eating" and the character's name being a food object, a grape, makes it stand out even more.
Gilbert Grape lives in a tiny town in Iowa. His father committed suicide, which left his mother helpless with grief. He and his siblings must now take care of her, but Gilbert's siblings have their own problems. And then there's his special needs little brother, for whom Gilbert acts as a primary caretaker. The situation eats away at Gilbert, and the book is full of his wry, abrupt observations as he dreams of getting out. If you've only seen the movie adaptation, you're missing out.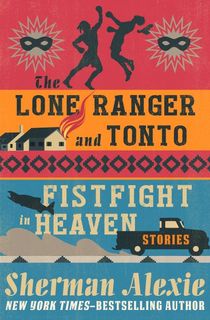 The Lone Ranger and Tonto Fistfight in Heaven
Two people fistfighting in heaven is definitely something that will catch your eye, especially when they're famously friends. This book is partially fantastical, and partially based on the author's memory of what it was like to live in and around the Spokane Indian reservation.
It includes 24 stories, full of unique and memorable characters, and offers Sherman Alexie's thoughts on the divisions between men and women, Native Americans and white people, and Native Americans and their traditions of the past.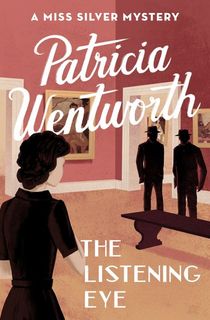 The Listening Eye
How does one listen with their eyes? The Listening Eye is about a woman who becomes deaf after an accident. After she learns to read lips, the woman is at an art gallery when she "overhears" a secret conversation across the room about a planned robbery.
But when the men catch her "eavesdropping," it's up to detective Maud Silver to save the woman's life and stop the robbery.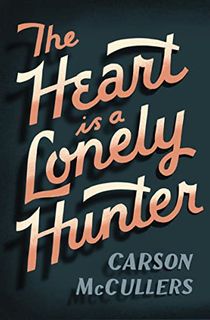 Heart Is A Lonely Hunter
Human connection is often a lonely journey. In this novel, author Carson McCullers depicts a Georgia Mill town during the 1930s and describes the desires of its inhabitants, including an itinerant worker, a cafe owner, a doctor, and a little girl.
Each of them want to escape their desolate small town life, and their confessions draw attention to real-life issues with racial tensions in the South and the nature of the human condition.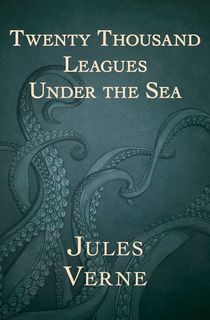 Twenty Thousand Leagues Under the Sea
Twenty thousand leagues under the sea is pretty far under. In this 19th century science fiction classic, a French oceanographer and his assistant join the US navy on the hunt for a mysterious underwater "monster."
As they journey through captivating underwater scenery—including the lost city of Atlantis, passing a giant squid, and undersea forests—on their year-long expedition across the globe, the group eventually discovers the monster is just a submarine.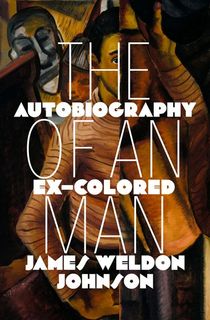 The Autobiography of an Ex–Colored Man
This book was first published anonymously in 1912. It recounts the fictional story of a biracial man living in America during the latter half of the 19th century and the early years of the 20th century. Readers follow along as he confronts difficult situations pertaining to his race and slavery, and ultimately decides to forgo his desire to connect with his Black heritage after witnessing a lynching. From there, the man decides to live as a white man, since his complexion allows him to "pass."
This novel was far beyond its time in its open discussion of race, class, and discrimination, and it is considered to be one of the most important works of the Harlem Renaissance.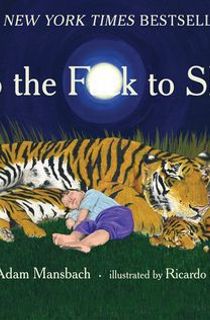 Go the F**k to Sleep
If the expletive didn't already give it away, this isn't a real children's book. Go the F**k to Sleep is a hilarious bedtime story parody about the battle that can be a child's bedtime.
Although it's humorous—Go the F**k to Sleep was voted one of the "25 Funniest Books of All Time" by Reader's Digest—this book also promotes real conversation about parenthood and its difficulties.
Do Androids Dream of Electric Sheep?
This novel doesn't actually have anything to do with electric sheep, but it does tell the story of near-human Androids—and is the inspiration for the Blade Runner franchise. The year is 2021, and the destruction of the World War has driven humanity to live on other planets. For those who live on Earth and can't afford a living pet for company—since many species are in extinction, certain animals are rare—companies have built robotic horses, birds, cats, and sheep.
They've even built humans to accompany the civilization on Mars. These human androids are so realistic, they're nearly indistinguishable from actual humans. That's why they're banned from Earth. Rick Deckard is tasked with finding rogue human androids on Earth and terminating them, but it's a dangerous job: the androids fight back with lethal force.
To Kill a Mockingbird
This is one of the most recognizable titles of all time. To Kill a Mockingbird is the coming-of-age story of a young girl named Scout and her little brother, Jem, in the Depression-Era Deep South. Scout and Jem's mother passed away, so only their father, Atticus, looks after them.
Atticus is a prominent lawyer, and when he agrees to represent a wrongfully accused Black man, he is attacked with violent threats. Scout soon begins to lose her childlike view of the world around her to realize the rampant racism and prejudice taking place in her community.
One Hundred Years of Solitude
One Hundred Years of Solitude is about the rise and fall of a fictional city called Macondo, as told by the Buendía family. The variety of life comes alive in this novel, as it explores themes such as love and lust; war and revolution; riches and poverty.
One Hundred Years of Solitude has been translated into dozens of languages and is known throughout the world as one of Nobel Prize-winner Gabriel García Márquez's most celebrated works.
Love in the Time of Cholera
Love in the Time of Cholera is another literary masterpiece by Gabriel García Márquez. This "love story of astonishing power" (Newsweek) tells the story of Florentino Ariza and Fermina Daza. Although they fell passionately in love in their youth, Fermina decided to marry a wealthy, well-born doctor instead of Florentino. But Florentino never gives up on her. When Fermina's husband dies, Florentino attends his funeral with the plan to confess his love for Fermina—50 years, nine months, and four days after he did it the first time.
The title is actually a clever play on words. In Spanish, coléra can denote passion or rage, and cholera is a form of plague; the title references the literal lovesickness that overcomes Florentino and torments him throughout his life.
The Hitchhiker's Guide to the Galaxy
The Hitchhiker's Guide to the Galaxy is a science fiction/comedy classic—nominated by PBS's The Great American Read as one of the best-loved novels in America—and Douglas Adams' work is just as whimsical and fantastical as the title would suggest.
Earth has been demolished to create a hyperspace express route, and an ordinary Englishman named Arthur Dent is the only human left. Provided with a towel, a Babel fish, and a copy of the guide, Arthur must now navigate the universe with only a gang of unreliable aliens to keep him company.
The Devil Wears Prada
Andrea Sachs is a small-town girl who lands a dream job at the most glamorous of all magazines in New York City, but she quickly realizes her dream is more like a nightmare thanks to her boss from hell, Miranda Priestly.
This playful title captured the world, both in its bestselling novel and star-studded hit movie forms. In the words of Vanity Fair, "The degree to which The Devil Wear Prada has penetrated pop culture needs no explanation." It's funny, engrossing, and offers a thinly-veiled critique of one of the most influential style icons of all time—American Vogue editor-in-chief, Anna Wintour.
The Unbearable Lightness of Being
This stunning title is an eye-catcher in its ability to capture so much emotion in just five words. The novel is about two stories happening simultaneously: a young woman devoted to her boyfriend, who can't decide if he'd rather devote himself to her or his many mistresses; and one of those mistresses and her faithful lover.
The Unbearable Lightness of Being is a poignant meditation on humanity, eroticism, love, and truth. Indulging in the pleasures of life is good in moderation, but the title refers to the emptiness the man feels when living only to satisfy his selfish urges.
The Secret Life of Bees
The Secret Life of Bees isn't really about bees as much as it's about mother-daughter relationships, divine female power, and racial tensions during the Civil Rights Era in the South.
Lily Owens' mother died when she was young, and ever since then, a Black woman named Rosaleen has acted as her stand-in-mother. When Rosaleen insults the town's biggest racists, she and Lily escape to Tiburon, South Carolina. This town holds the secret to Lily's mother's past, but it's also where Lily and Rosaleen are taken in by a sisterhood of Black beekeepers. From these women, Lily learns about bees and honey, the truth about her mother, and how to let go of her past.