Born in Spokane, Washington and raised on the Spokane Indian Reservation, Sherman Alexie is one of the most important Indigenous American voices of our time—or, for that matter, of any time. Still only in his early 50s, Alexie is at the height of his powers, having published his first major nonfiction book, You Don't Have to Say You Love Me, in 2017.
If you're unfamiliar with the National Book Award winner's work, there's no time like the present to fix that—and no better list to start with than our rundown of the most essential Sherman Alexie books, from his beautiful novels and short stories to his poetry collections.
Related: Hymn: A New Poem by Sherman Alexie
The Business of Fancydancing
Before he became a household name, Sherman Alexie penned this volume of poems and short fiction. He was in his mid-20s when it hit the presses, but the impression it made on the literary world sparked his career and led to his mainstream success. Alexie also wrote and directed a film of the same name, which similarly explored the effects of cultural tensions and feelings of alienation.
Related: 10 Must-Read Quotes and Books from Indigenous Authors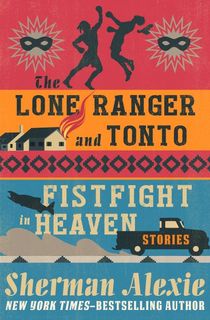 The Lone Ranger and Tonto Fistfight in Heaven
Alexie's debut collection of short stories is arguably his most important book. Each story takes place on the Spokane Indian reservation, where Alexie grew up. Through vivid characters and memorable narratives, Alexie addresses issues that have become the landmarks of his work, including poverty and exclusion in the Native experience.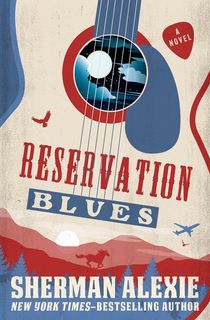 Reservation Blues
Sherman Alexie's first novel brought back characters from The Lone Ranger and Tonto Fistfight in Heaven. The hype returned as well—Reservation Blues earned the acclaim of critics everywhere, showcasing Alexie's ability to write long form fiction. The novel tells the story of an all-Indian rock band from the Spokane Indian Reservation, whose songs reflect their lives—a constant mixture of heartbreak and happiness. As always, Alexie handles darker themes with irrepressible humanity and humor.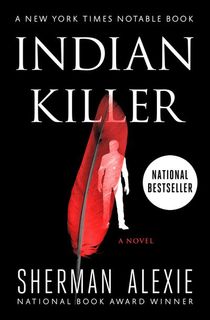 Indian Killer
The racial tensions in Alexie's work take center stage in Indian Killer, where they form the basis of a literary thriller. Set in Seattle, the book weaves a gripping tale of a murder spree that targets the city's white residents. But the titular "Indian Killer" is a man in crisis—a Native American raised by white parents who feels trapped between cultures—and his anger about his blurred identity has moved him to violence.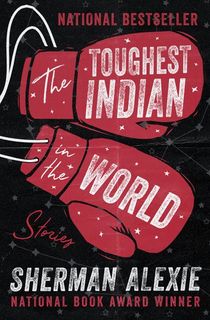 The Toughest Indian in the World
From the start, Sherman Alexie has shined in the short story medium. His clear prose, compelling characters, and realistic conflicts make for focused and unforgettable stories. This collection feels specific to the Native American experience, though it also invites readers of all backgrounds to identify with its themes of community, love, and the pursuit of happiness and meaning.
Related: 10 Impactful Books by Diverse Voices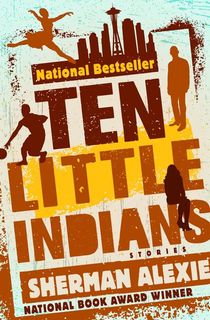 Ten Little Indians
The settings of Ten Little Indians are familiar—the American Northwest and the Spokane Indian Reservation—while its cast of characters encounter a diverse set of situations. In one story, a restaurateur is at the mercy of a suicide bomber, while another sees a man's hilarious attempts to recover his grandmother's stolen dance regalia. Each tale is filled with the themes, imagination, and mastery of language that have marked Alexie's work all along.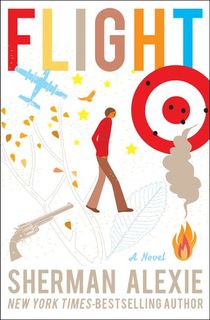 Flight
After a decade of writing short fiction, Alexie returned to the novel with Flight—the story of a half-Irish, half-Indian teen who is unflatteringly nicknamed "Zits." Raised in a foster care system that did little for him, Zits dies in a bank shootout and then travels through time, inhabiting the bodies of others. So begins his journey through America's tumultuous history, which is told through Zits' post-mortem narration. Flight is a bold and experimental novel from an author with the authority and confidence to successfully defy literary conventions.
The Absolutely True Diary of a Part-Time Indian
The Absolutely True Diary of a Part-Time Indian is the first of Alexie's novels to be written with a young adult audience in mind, but it's a joy to read at any age. It draws heavily on Alexie's own childhood experiences to depict a boy's coming-of-age and search for his own identity. It's a great place for younger readers to start with Sherman Alexie's novels, but also a breezy waypoint for adults working their way through his back-catalog.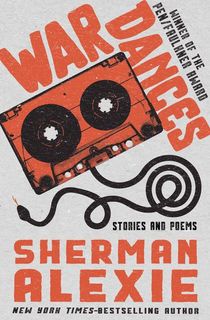 War Dances
Sherman Alexie isn't short on awards, but the PEN/Faulkner he won for War Dances would be a highlight in any author's career. It includes all different forms of writing, and tackles everything from the art of creation to the joys and failures of fatherhood. Lyrical and haunting, War Dances proves Alexie is a master of his craft.
You Don't Have to Say You Love Me
Alexie's novels, short stories, and poetry made him famous, but this memoir provides a unique glimpse into the man behind the art. Alexie's upbringing on the Spokane Indian Reservation has informed his work throughout his career, but here he lays out his facts and memories without embellishment. You Don't Have to Say You Love Me is Alexie's tribute to his complex relationship with his mother, and readers will find his memories just as fascinating as the fiction they inspired.
Related: 15 Best Memoirs That Will Change Your Outlook on Life