One of the best parts about reading is that it gives you the ability to walk a mile in another's shoes. By giving us intimate access to the thoughts and experiences of people who may be different from us—whether it be in race, ethnicity, religion, sexuality, or any other social marker—books can help provide readers with a new perspective. That's why we're challenging you to read one of the following books written by a diverse voice. These reads have the power to expand your horizons.
By submitting your email address you agree to receive emails from Early Bird Books, Kensington Books, HarperCollins, Ingram, Bright Cellars, and Poisoned Pen Press.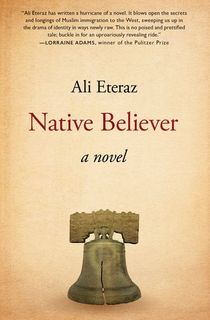 Native Believer
A second-generation immigrant sets out to discover himself and what he wants out of life in this simultaneously hilarious and poignant novel. M. is a lapsed Muslim who wants nothing more than for his kids to grow up as full-fledged Americans. But as his personal and professional life crumbles around him, he confronts the fact that he is often treated as a second-class citizen, and wrestles with important questions about faith, nationality, and what it means to be a Muslim in the too-often hostile United States.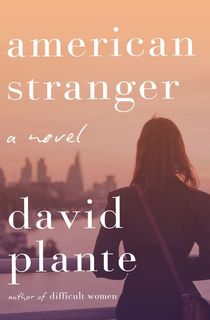 American Stranger
For as long as she can remember, Nancy Green has felt estranged from her Jewish heritage. Though she knows her parents fled Germany at the height of World War II, they have never shared their experiences with her, and raised her in a secular household. Nancy feels that something is missing, and she tries to find it by pursuing relationships with religious men—but unfortunately, they all seem to be as conflicted as she is. Nancy's search for an authentic connection and sense of belonging is an arduous but ultimately rewarding journey depicted in this novel.
Related: 19 Books to Read by Jewish Authors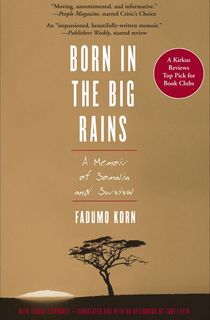 Born in the Big Rains
This stunning memoir will open your eyes to a sensitive topic that few people openly speak out about. Fadumo Korn grew up in an Islamic nomadic tribe in Somalia during the late 1960s. Her life was relatively carefree until she was forced to undergo female genital mutilation at the age of seven, a traditional custom that left her with debilitating pain and chronic health problems. To receive treatment, Korn left her tribe to stay with a wealthy uncle in Mogadishu, and eventually relocated to Germany— where she found love and acceptance. Now an educator on FGM and a mentor to African girls, Korn shares her awe-inspiring life and weaves a compelling story about the origins of this practice and its disturbing effects.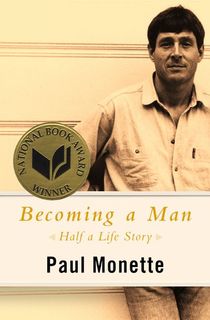 Becoming a Man
Before his untimely death due to complications from AIDS in 1995, Paul Monette won a National Book Award for this compelling portrait of what it was like to be gay in America during the second half of the twentieth century. A child of the 1950s, Monette wrestled with his sexuality and was closeted for the first 30 years of his life. From his challenging childhood and adolescence to his gradual rise as an activist in the gay community, Monette traces his heartfelt personal journey through a slowly evolving political landscape.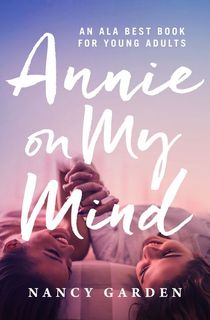 Annie on My Mind
Originally published in 1982, this landmark book (and subject of a First Amendment lawsuit) was one of the first works of fiction to positively portray a lesbian relationship. Teenagers Annie and Liza met at the Metropolitan Museum of Art and formed an instant bond. When their whirlwind relationship develops from friendship to intimate romance, the girls weather rebuke and judgment from their families and schools as they come to terms with their budding sexuality and feelings for one another. A groundbreaking classic, Annie on My Mind is a must-read.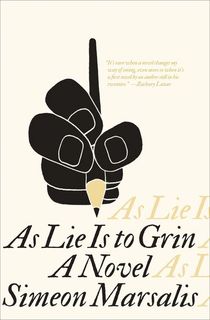 As Lie Is to Grin
As an African American student at a predominantly white college, David begins his years of intellectual growth by digging into hard-hitting questions about race and history. Frustrated with the lack of campus resources to help him make sense of his identity, David also experiences emotional distress from a failed relationship with a young woman to whom he lied about his background. This explosive novel will make you reexamine the forgotten chapters of American history.
Re Jane
This creative retelling of Jane Eyre pays cheeky homage to the beloved 19th-century classic. Jane Re is a half-Korean, half-American orphan who spends her days working in her uncle's Flushing, Queens grocery store and politely deferring to others. Her life gets the spark of excitement she's been waiting for when she's hired as an au pair. A family emergency requires Jane to briefly leave New York City for South Korea, and the change in scenery forces her to reconnect with her roots and question her blossoming affair with one of her employers. You'll be rooting for Jane as she journeys from Queens to Brooklyn to Seoul and back again in attempts to find herself and reconcile who she thinks she is with who she wants to be.
When Dimple Met Rishi
Two Indian-American teens grapple with modernity and tradition in this heartfelt romantic comedy. Headstrong and ambitious Dimple Shah is more focused on her education than on her parents' suggestion that she start looking for a husband. Dimple is surprised when her parents allow her to attend a summer camp for web coding before her fall semester at Stanford, but she is less than pleased when she discovers the reason for their leniency: Rishi Patel, a possible suitor, will also be in attendance. For his part, Rishi is a hopeless romantic who believes in the power of tradition and stability, and wouldn't mind an arranged marriage…Though Dimple and Rishi butt heads the first time they meet, they soon learn they have more in common than meets the eye in this "opposites attract" romance.
Homegoing
This novel brings the horrors of slavery—and its modern-day repercussions—to life. Half-sisters Effia and Esi are born in different villages in 18th-century Ghana, a seemingly insignificant event which will cause the two women and their descendents to have profoundly different life experiences. Effia is married off to an Englishman and lives in the lap of luxury, while Esi is sold into slavery and shipped off to America.
From civil warfare between the Fante and Asante nations to slavery and racial inequality in the U.S., Effia and Esi's descendents endure generations of hardship. Homegoing makes reading about history a visceral and immediate experience, while shedding light on the topics of diaspora and prejudice that so many Africans and African Americans are intimately familiar with.
The Astonishing Color of After
Emily X.R. Pan's stunning debut novel weaves a rich story bursting with romance, grief, and magical realism. On the same day that Leigh Chen Sanders kissed her long-time crush, her mother took her own life. Now, Leigh is convinced that her mother isn't gone but simply transformed into a bird that follows her and brings her gifts and memories. To cope with their grief, Leigh and her American father visit her late mother's home in Taiwan and meet her side of the family for the first time. Leigh learns more about her mother's culture and family, all while coming to terms with the tragedy and seeking answers to the questions that haunt her.
Related: 10 Chinese Books That Belong On Your Must-Read List