When it comes to history, family, and tradition, these Jewish authors are experts. From historical fiction novels inspired by real-life experiences to navigating their Jewish identity in the modern world, these books to read by Jewish authors capture their experiences in compelling, respectively unique ways.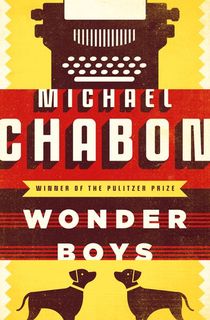 Wonder Boys
When his wife walks out on him, and his mistress informs him that she's pregnant, Professor Grady Tripp, in the midst of writing a follow-up to his award-winning novel, is looking for an escape route. In Michael Chabon's 1995 novel, which was adapted into a movie starring Michael Douglas, he gets more than he bargained for when a student of his shoots the chancellor's dog and makes off with his prized possession: the ermine-collared coat Marilyn Monroe wore when she married Joe DiMaggio.
Related: 12 Michael Chabon Books You Won't Be Able to Put Down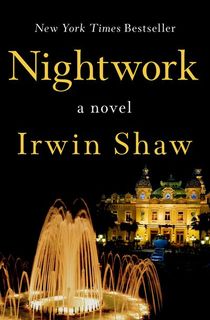 Nightwork
Irvin Shaw was the successful author of bestselling novels like Rich Man, Poor Man. His 1975 novel, Nightwork, is the story of another man down on his luck. A former pilot, Douglas Grimes comes upon a small fortune under mysterious circumstances. When he falls under the influence of more ambitious con man, Grimes tests his luck in an increasingly dangerous game.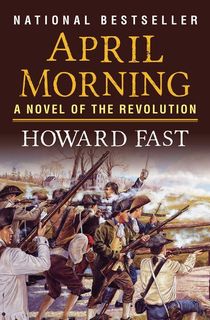 April Morning
A classic work of American historical fiction, Howard Fast's April Morning has long been used as a means of teaching students about what life was like in America during the country's battle for independence. When fifteen-year-old Adam Cooper becomes the man of the house, he finds himself not only at the crossroads of war but at the feet of an overwhelming responsibility that will change his life forever.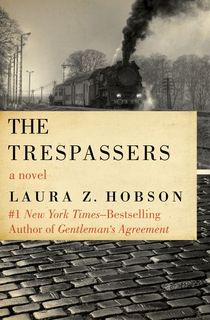 The Trespassers
From the author of Gentleman's Agreement, Laura Z. Hobson's debut novel The Trespassers tells of one Austrian family's exile to Switzerland during World War II and their hopes to emigrate to America with the help of their sponsor, Vera Marriner. As the child of Russian immigrants herself, Hobson captures the harrowing experience of refugees during wartime.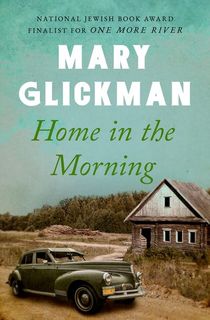 Home in the Morning
Though she was raised Catholic, Mary Glickman always felt an affinity for the Jewish faith and converted as a young adult. Her debut novel, Home in the Morning, tells the story of the Jewish experience in 1960s America through the character of Jackson Sassaport, who is torn between his traditional upbringing and the changing tides of the Civil Rights movement.
Related: The Books That Helped Mary Glickman Write An Undisturbed Peace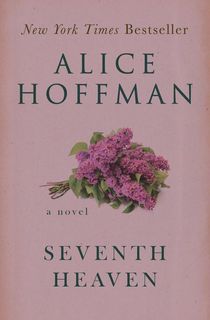 Seventh Heaven
It's another typical day in a small suburb of Long Island—that is, until Nora Silk, recently divorced, moves in. In Alice Hoffman's novel, Nora marches to the beat of her own drum, working three jobs to support her two boys, listening to Elvis and cleaning her own gutters. Though her neighbors distrust her at first, Nora's independence eventually inspires them all to think outside the box.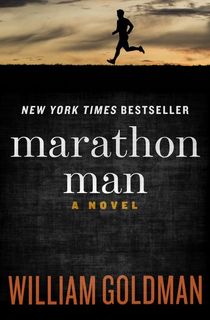 Marathon Man
Prolific American screenwriter William Goldman (Butch Cassidy and the Sundance Kid, All the President's Men)'s 1974 novel is a spy thriller about the intersecting lives of a Nazi doctor living in secrecy in Paraguay, an international assassin, and Thomas "Babe" Levy, a Columbia student and marathon runner. The bestselling novel became the basis of a movie adaptation in 1976, starring Dustin Hoffman.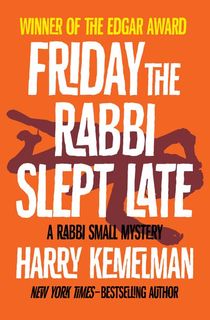 Friday the Rabbi Slept Late
Harry Kemelman is best remembered for the creation of the fictional character Rabbi David Small, and Friday the Rabbi Slept Late is the first book in his long-running series. Rabbi Small is busy occupying himself with his new responsibilities when the town's nanny turns up dead outside the synagogue. Even worse: the woman's purse is discovered in the rabbi's car. Not only must he exonerate himself as the killer, now he has to add "solve a murder" to his long list of to-dos after bar-mitzvahs and seders.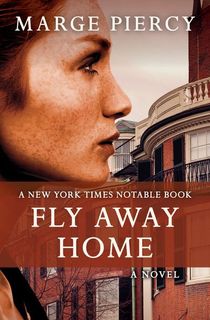 Fly Away Home
Successful cookbook author Daria Walker thinks she has The Life—but when she returns home from a book tour, her husband tells her he wants a divorce. In Marge Piercy's bestselling 1985 novel, Daria initially suspects her husband of having an affair. But when allegations emerge that he may have ties to the death of a young boy at the hands of a slumlord, Daria's perfect world comes crumbling down around her.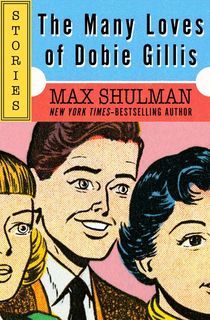 The Many Loves of Dobie Gillis
Read the collection of short stories that started the Dobie Gillis phenomenon by author Max Shulman. First published in Cosmopolitan and The Saturday Evening Post, Dobie's hijinks as a young Jewish co-ed were so beloved that they were eventually adapted into a film and a popular television series which ran for four seasons on CBS.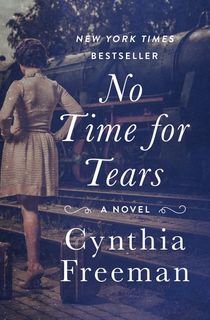 No Time for Tears
Chavala Rabinsky finds herself at the head of her family when her mother passes away. Newly married and caring for her five siblings, Chavala hopes that the family will find new opportunities by emigrating to Palestine and escaping the rough conditions of 1905 Odessa. Cynthia Freeman's novel is a classic work of historical fiction that chronicles the multi-generational saga of one Jewish family.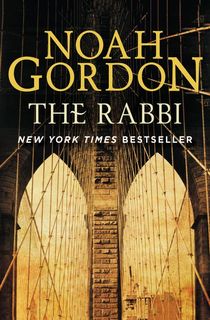 The Rabbi
The life of the rabbi is the focus of this novel by Noah Gordon. Michael Kind deviates from his orthodox roots when he becomes a reform rabbi. At first, Kind finds himself in over his head, but his travels take him through all sorts of communities across the United States, where he falls in love with the daughter of a minister and gains the life wisdom and experience required of the job.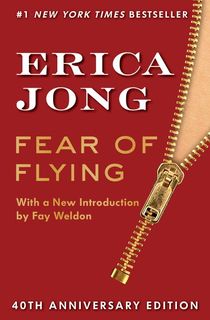 Fear of Flying
A groundbreaking work of fiction that epitomized second wave feminism and the liberation of female sexuality, Erica Jong's Fear of Flying tells the story of Isadora Wing, who, after being married for five years, asks, "Is that all there is?" While accompanying her husband on a work trip to Vienna, she sets off on her own, hoping to find the answers—and herself—along the way.
Suite Française
What was originally planned as a series of novels, Irène Némirovsky wrote the first installment in a microscopic script—and then hid the manuscript before she was killed at Auschwitz in 1942. Her elder daughter, Denise, held on to the manuscript, thinking it a journal, until she later realized it was a novel about life in a small French town during the Nazi occupation. She published it under the title Suite Française in 2004.
The Red Tent
This bestselling novel by Anita Diamant reimagines the life of Dinah, the daughter of Jacob and the sister of Joseph. While Dinah plays only a bit part in the Old Testament, Diamant expands and embellishes her life in the first person. Beginning with Dinah's mothers, the four wives of Jacob, Diamant brings to life the much maligned and mysterious stories of the women of the Bible.
To the End of the Land
A mother's unending dedication to her son is at the heart of this bestselling novel by David Grossman. Just before he's meant to be sent home, Ora's son, Ofer, is sent on another violent offensive by the Israeli army. In a fit of frustration, Ora sets off on an epic journey as a means of distracting her from her son's dangerous mission and to will his safe journey home.
Marjorie Morningstar
As a young girl, Marjorie dreams of becoming a movie star and is thrilled to move to New York to work in a summer-stock company with director Noel Airman. But in this novel by Pulitzer Prize-winning author Herman Wouk, Marjorie's wide-eyed innocence can only get her into trouble as she embarks on an affair with Airman, taking her on a whirlwind coming-of-age trip through the bright lights of New York and Europe.
The Believers
When the patriarch of a much-fragmented Jewish family falls into a coma, the estranged members must come together to deal with their complicated family history and come to terms with their relationships to one another and to themselves. Heller's third novel, The Believers, was a surprising follow-up to her book, Notes on a Scandal, which followed a teacher's devastating affair with a student and was adapted into a successful film starring Cate Blanchett and Judi Dench.
Goodbye, Columbus
Award-winning, monolithic American author Philip Roth's first novel is the story of Neil Klugman, who embarks on a first love affair with Brenda Patimkin. From very different backgrounds, Neil and Brenda are in for a rude awakening regarding the things that bring them together, and ultimately, tear them apart. Goodbye, Columbus was the heralding of a major literary talent, and the novel won the National Book Award in 1960.
Featured Photo: Michael Chabon