Mary Glickman was born and raised on the south shore of Boston as the fourth of seven children in a traditional Catholic family. However, she eventually became more interested in the Old Testament and fully converted to Judaism.
When Glickman and her husband moved to Charleston, South Carolina, her love for the language and culture of the South was born. Glickman is the author of five novels, in which you will see glimpses of the real-life things she holds dear. Her books are interwoven with Southern and Jewish culture, and part of what makes Glickman's writing so captivating is the passion that bleeds through the pages.
If this interests you, check out this list of Mary Glickman's novels to discover the next five books on your reading list!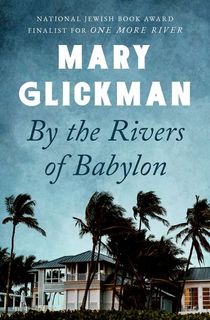 By the Rivers of Babylon
In Glickman's most recent novel, a Jewish couple from Boston inherits a house on Sweetgrass Island. Joe and Abigail Becker initially feel out of place, but they're excited to try the island and maybe even make it their permanent home. At first, things couldn't go better. The island is magical, and even the locals, who are typically distrustful of strangers, welcome them with open arms.
But some seem to take friendliness too far. Although Joe is used to his lovely wife's effect on people and trusts her to stay faithful, he is unprepared for the hold celebrated pitmaster and notorious womanizer Billy Euston would have on Abigail. And Joe's overly-trusting nature may be his biggest fault, as a tragic mistake sweeps through his life, leaving everything broken in its wake.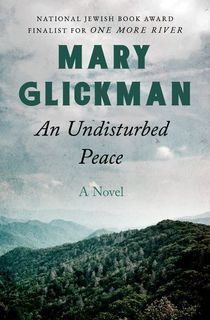 An Undisturbed Peace
The year is 1828. Abrahan Bento Sassaporta Naggar has traveled from the filthy streets of East London to Greensborough, North Carolina, in search of a better life, only to find a life of indentured servitude. Fifty miles west, the daughter of a powerful Cherokee chief, Dark Water of the Mountains, has lived in solitude for the last 20 years since she renounced her family's plans to marry a wealthy white man—a decision that may prove deadly. Farther south, in Georgia, an enslaved Black man named Jacob has resigned himself to a tragic life of injustice in a Cherokee city of refuge for criminals.
An Undisturbed Peace explores the sweeping history of the aftermath of Andrew Jackson's Indian Removal Act, as the stories of three people in different parts of the South converge to form a poignant depiction of the Trail of Tears.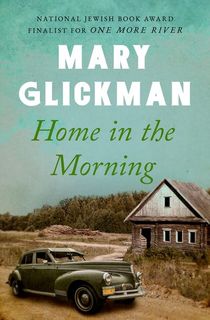 Home in the Morning
This book follows the story of Jackson Sassaport, a young Jewish man who grew up sheltered by his Old South family but now wants to become part of the civil rights movement. Growing up, Jackson typically stayed safely in the middle of things, but the events that occurred on a fateful night in 1960 changed everything.
Although Jackson's parents would prefer he not get involved, Jackson is tired of putting his beliefs aside to appease them. The story jumps back and forth from his youth to his adult life to reveal how race, prejudice, family, and love affect our lives. Additionally, the ebook version features rare, never-before-seen photos from Glickman's personal collection!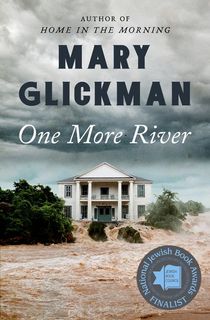 One More River
Mickey Moe was only four years old when his father, Bernard Levy, died in World War II. Now, in 1962, Mickey Moe is a grown man who must prove his pedigree to get his girlfriend, Laura Ann Needleman's parents, on board with his proposal. Without much to go on, Mickey Moe sets out on a trip down the Mississippi River to learn more about his mysterious father's past.
Mickey Moe's trip takes place in the early days of the civil rights era, and as he wanders through the backwoods of Mississippi and Tennessee, danger awaits him at every turn. Southern history comes to life before the readers' eyes as Mickey Moe learns more about the loyalty, tragedy, heroism, and cruelty his father faced from man and nature alike.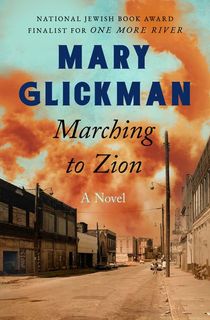 Marching to Zion
This powerful book brings to light the presence of racial discrimination from World War I to the Great Depression. If you've read Marching to Zion, you'll be familiar with Aurora Mae Stanton, who is joined by a dynamic group of new characters in Marching to Zion. The story starts in St. Louis, where in 1916, Mags Preacher arrives with the dream of learning the beauty trade but ends up working in a funeral home.
Mags is unfamiliar with Judaism until her boss, a Russian immigrant named Mr. Fishbein, saves her life during the race riots in East St. Louis. From there, Marching to Zion takes Mags and her new friends all the way to Memphis, Tennessee, as they learn about the dangers of interracial relationships and the massive hardships African-American people faced during this time.