Fame is a strange thing. When you consider the rampant sexism, racism, and outright bigotry that marks the canon of "good art," it's hard to believe any writer worth their salt gets published or remembered. Luckily, the Internet came along—and now it's much easier to discover the novels that have (undeservedly) fallen through the cracks over the years.
Related: Iris Murdoch: Remembering a Literary Icon
But among the world's most overlooked authors, many are the female writers of the 20th century. To remedy this, we've created a list of fantastic literary ladies whose books deserve a place on your shelf or your Kindle. If you're already familiar with their names and work, how about a revisit? And if you haven't—we're jealous you get to read them for the first time.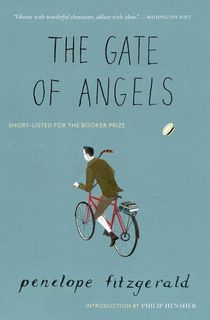 The Gate of Angels
The late-blooming English novelist Penelope Fitzgerald didn't publish her first book until she was 58, but she's now considered one of The Times "50 greatest British writers since 1945." Fitzgerald led a fascinating life—albeit one of hardship—which was chronicled by the excellent biographer Hermione Lee. But it's Fitzgerald's passion for history, and her ability to pack as much meaning into as few words as possible, that make her nine novels uniquely wonderful treasures. Among these, however, The Gate Of Angels—a charming literary romance that was shortlisted for the Man Booker—is the only one to feature a "happy ending," according to Fitzgerald.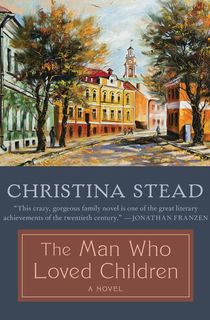 The Man Who Loved Children
It shouldn't take Jonathan Franzen to get Australian novelist Christina Stead's name back in rotation, but hey, whatever works. The author of 16 novels, short stories and translations, Stead also taught fiction at NYU and worked as a Hollywood screenwriter in the 1940s.The Man Who Loved Children, which is loosely based on her own upbringing, did not receive much attention until the poet Randall Jarrell wrote it's introduction in 1965. Another novel, Letty Fox, was even banned in Australia for being "amoral." But like all the writers on this list, the only thing amoral about Christina Stead is the fact that her work is not more widely read.
The Pumpkin Eater
Mortimer was an English novelist, journalist, and biographer best known for The Pumpkin Eater, which was adapted into a film starring Anne Bancroft and Peter Finch. The semi-autobiographical novel chronicles the dissolution of a woman's marriage after the discovery of her husband's adultery. Mortimer was also the author of a controversial biography of the Queen Mother (Elizabeth II's mom) and a very funny, very readable two-volume memoir, About Time. Mortimer's courageousness, wit, and warmth should make her a household name.
Passing
This Nella Larsen novel about a black woman "passing" as white is considered a modernist masterpiece. Larsen was also a nurse, a librarian, and the author of another published novel, Quicksand. Though she received a Guggenheim Fellowship and the recognition of her peers, she went through a rough divorce and sadly returned to nursing in later life—never to publish again. Passing has since been lauded as a groundbreaking depiction of the mixed-race experience in 1920s America.
A Game of Hide and Seek
No, not that Elizabeth Taylor. The work of this English novelist—coincidentally born in the same era as the Hollywood starlet—wrote 12 novels and four short story collections, though contemporary audiences are just now rediscovering them. Taylor mostly concerns herself with the interior lives and struggles of everyday people. Her 1951 novel, A Game of Hide and Seek, follows an unforgettable affair in post-war England and is the perfect showcase for her sensitivity and talent.
Lolly Willowes
English novelist Sylvia Townsend Warner wrote seven novels, 19 collections of short fiction, and two poetry collections. Her debut, Lolly Willowes, tells the story of an Englishwoman who is simply fed up with the prescribed life, moves into the woods, and becomes a witch. Despite the book's positive critical reception, much of her work fell into neglect. As for us, we pick up Lolly Willowes every fall—or whenever we feel like connecting with our witch (which is pretty darn often).
Our Spoons Came from Woolworths
Barbara Comyns was an English writer and artist who initially used her own life experience as material for her novels. Our Spoons Came from Woolworths is loosely based on her first marriage, which was less than stellar. In fact, Comyns said the autobiographical parts are "the wedding and Chapters 10, 11, and 12 and the poverty." Her second marriage to British MP Richard Strettell Comyns Carr luckily gave her the stability to publish professionally, and her unusual writing style was hailed by the likes of Graham Greene. Modern readers will appreciate the way she frankly discusses poverty, marriage, childbirth, and abortion.
Sleepless Nights
Hardwick, who was born in Kentucky but made her life and career in New York, is mostly remembered as being a tough literary critic for Harper's, and for being married to the poet Robert Lowell. Her collected work of criticism, Seduction and Betrayal, focuses on the work of female writers like Sylvia Plath and Zelda Fitzgerald. In addition to her expert critical eye, her 1979 experimental novel, Sleepless Nights, feels like it could've been written yesterday.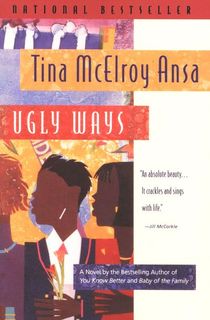 Ugly Ways
In life, Esther Lovejoy was an intolerable mother. She raised her daughters with an iron fist, browbeat her husband into submission, and insisted they call her Mudear (an abbreviation of Mother Dear). As adults with successful careers, Betty, Emily, and Annie Ruth have scattered across the country to avoid Mudear's influence. But now it's time to lay her to rest, and the Lovejoy sisters have returned to Mulberry, Georgia, to pay their last respects.

What they discover is that while Mudear may be dead, she is far from gone. With a large dose of compassion and a generous splash of humor, Tina McElroy Ansa serves up a powerful tale of family secrets and the ways our scars make us stronger.
"An entertaining read . . . The author, like a good small-town gossip . . . paints a vivid picture of three bright, beautiful and emotionally scarred African-American sisters." —Los Angeles Times
The Dud Avocado
Fans of Sylvia Plath's The Bell Jar will find a kindred (yet slightly more cheerful) spirit in Elaine Dundy, the author of The Dud Avocado, The Old Man and Me, and The Injured Party. The bestselling and very funny Dud Avocado recounted Dundy's experiences as a young American woman in Paris. The book received much critical acclaim, and even made a Dundy fan out of Groucho Marx. But her bad marriage to theater critic Kenneth Tynan put the squeeze on her work until their divorce in 1964. Later, Dundy went on to write a series of biographies, including a dual biography on Elvis and his mother, Gladys.
Cassandra at the Wedding
Dorothy Baker was an American novelist whose first two books caused quite a stir. Her first, Young Man with a Horn, was about Jazz musician Bix Beiderbecke, and her second, Trio, features a lesbian relationship—hot topics for 1930s American audiences. A later novel, Cassandra at the Wedding, tells the story of identical twin sisters, one of whom isn't happy about the other's impending marriage. Sound familiar? Films Margot at the Wedding (2007) and Rachel Getting Married (2008) feature similar plot lines. But Cassandra at the Wedding was published in 1962.
We Have Always Lived in the Castle
Stephen King once called Shirley Jackson the finest horror writer America ever produced, though until Netflix adapted The Haunting of Hill House a few years ago, you'd be forgiven for only having fuzzy high school memories of "The Lottery"—the terror of all high school lit students. But Jackson was prolific, and has thankfully gained more traction in recent years.
Related: The Best Outraged Reactions to Shirley Jackson's "The Lottery"
Beyond her six novels—which include the The Haunting of Hill House and We Have Always Lived in the Castle—and hundreds of short stories, Jackson also chronicled her children's escapades in two volumes of domestic writings, Raising Demons and Life Among the Savages.