In a world full of fantastic writers, it's an incredible feat when someone manages to stand out from the crowd. Case in point: Alice Hoffman, whose artful blend of fact and fantasy, also known as magical realism, has made her a distinctive literary voice. Hoffman is most famous for Practical Magic, though she's published plenty of other books during her decades as an author, including YA and adult fiction. But while her audience may change, the beating heart of Hoffman's work is always a celebration of everyday magic—whether that's a kiss from a lover or a bright, full moon.
Add a bit of whimsy to your reading life by checking out any (or all!) of the Alice Hoffman books below. From the story of a young Amazon queen to a novel about 1960s witches to girls trying to escape persecution in WWII, each one uses magical realism to explore what makes us human and reveal the most powerful force of all: love.
The World That We Knew
Each day the Nazis' chokehold on Europe grows tighter and it becomes increasingly dangerous to be Jewish in Berlin. Even though it will break her heart, Hanni Kohn realizes that she'll have to send her 12-year-old daughter, Lea, away for safety.
Hanni seeks the help of a famed rabbi whose wise daughter, Ettie, offers a solution to Hanni's despair. A mystical Jewish creature, conjured by Ettie from clay and water, will keep Lea safe from the dangers that lie ahead. But the journey that ensues is much more convoluted than anyone could imagine, and the three girls—Lea, Ettie, and the golem Ava—will find their destinies entwined forever.
"WWII fiction has glutted the market, but Hoffman's unique brand of magical realism and the beautiful, tender yet devastating way she explores her subject make this a standout." —Booklist
Related: The 10 Best Books of 2019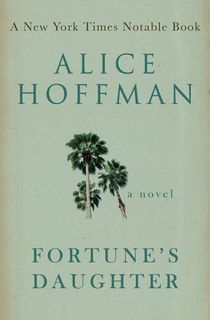 Fortune's Daughter
Fortune's Daughter unites two heartbroken women—a pregnant single mother and a jaded fortune-teller who lost her own child—as they reach into their pasts and determine their futures. Once again, Hoffman injects her story with magical realism, developing her protagonists' relationship against the backdrop of California's mythical "earthquake season," a time of great chance and change.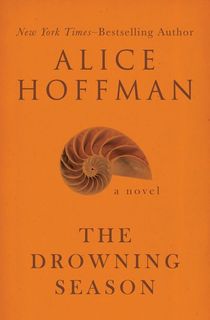 The Drowning Season
Hoffman's second novel sees her already writing with her signature style. Here, she tells the story of an aging witch who finds love while trying to wrangle her suicidal son, rambunctious granddaughter, and other eccentric family members. The exploration of the characters' private fears and desires is bolstered by a seamless incorporation of the supernatural, creating a novel that is both spellbinding and thought-provoking.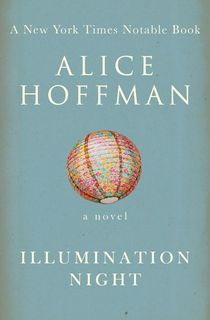 Illumination Night
When 70-year-old Elizabeth Renny attempts to "fly" from her window, things don't go quite as planned. Rather, her tumble sets an unexpected chain of events into motion, irrevocably changing the lives of her relatives, neighbors, and acquaintances. Set in Martha's Vineyard, it's an illuminating study of the dreams, disappointments, triumphs, and tragedies that connect us all.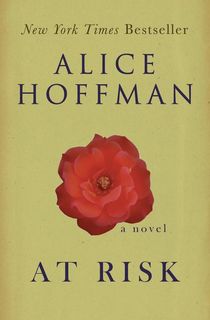 At Risk
While Hoffman often writes with whimsy, she never shies away from difficult subjects. At Risk is a prime example. Published in 1988, the novel—which centers around an 11-year-old girl with AIDS—sparked quite a bit of controversy. At the time, the public was largely ignorant about even the most basic facts of the disease, leading to widespread misconceptions and myths. Hoffman bravely sought to rectify this through her novel, encouraging readers to empathize and educate themselves before passing judgment.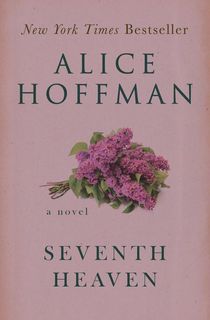 Seventh Heaven
Seventh Heaven is about individual coming-of-age experiences and the ways our communities can mature and change. A suburban parable with a touch of the supernatural, it follows Nora Silk—a recent divorcée and outcast—as she settles into her new home. Her presence there has a significant impact on her neighbors, whose picture-perfect lives are marked by domestic strife and personal mysteries. The novel takes place in the 1950s, and its fictional Long Island setting is similar to Hoffman's childhood town.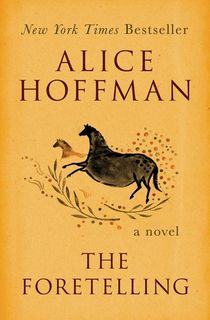 The Foretelling
The Foretelling is a coming-of-age story about a girl, Rain, who is destined to rule the Amazon race (think Wonder Woman). Even so, Rain's chief desire isn't for the crown, but for her mother's affection—something she's been denied all her life. Any chance for a moment of reckoning is destroyed when violence strikes, and Rain's mother dies in battle.
As the new Amazon queen, Rain grapples with the responsibility of not just handling her own fate, but the fate of the people she loves most. Rooted in Greek myth and real-life archaeological findings, the novel's portrayal of sisterhood and mother-daughter relationships will touch people of all ages.
Here on Earth
An Oprah's Book Club pick and one of Hoffman's best-loved novels, Here on Earth draws its inspiration from Emily Brontë's classic love story, Wuthering Heights. Yorkshire's windy moors have been replaced by contemporary Massachusetts, where March, a single woman, returns after many years away. There, she gets a second chance at love with her old sweetheart—though she'll soon find that resurrecting old ghosts can have unpleasant consequences.
The Rules of Magic
Hoffman's latest novel sees her return to the world of Practical Magic. Readers will recognize the two heroines as Gillian and Sally's witch aunts, Franny and Jet, though they're considerably younger here. As the girls come into their powers during the chaotic 1960s, they search for a love that will survive the notorious Owens curse. The Rules of Magic is just as you'd expect: a smart, delightful, and enchanting prequel to its equally wonderful predecessor.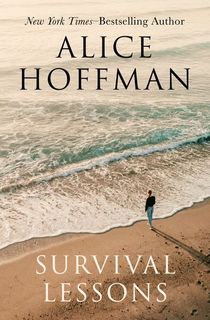 Survival Lessons
While Alice Hoffman books are usually novels, this memoir proves that she is just as deft at writing nonfiction. Survival Lessons chronicles Hoffman's experience with fighting cancer, chronicling what she learned and offering wit, wisdom, and comfort in "an optimistic instruction manual [for] anyone struggling with self-care in a time of trouble" (Story Circle Book Reviews).
Related: 15 Best Memoirs That Will Change Your Outlook on Life
This post is sponsored by Open Road Media. Thank you for supporting our partners, who make it possible for Early Bird Books to continue publishing the book stories you love.
Featured photo of Alice Hoffman courtesy of Alchetron