Biographical fiction novels have become more and more popular over the past few years (think The Only Woman in the Room, Marie Benedict's New York Times bestselling book about Hedy Lamarr, or Hilary Mantel's Wolf Hall, the Booker Prize-winning fictional biography of Walter Cromwell). These stories dive into the lives of real historical people—but they do tend to take some creative liberties!
What is the difference between historical fiction and biographical fiction?
A subset of historical fiction, biographical fiction focuses on real people and events, but fictionalize details such as conversations, thoughts, and small moments that make up day-to-day life.
By doing so, these names that we've seen in print for their accomplishments or failings transform into relatable fellow humans on the same journey we are all on. In this way, they become more than names on pages, and transform into acquaintances we will never forget.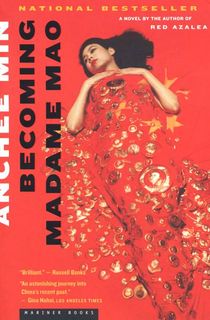 Becoming Madame Mao
Many people are aware of Mao Zedong, founder of the People's Republic of China and leader of their Communist party. But what was it like to be his wife? This is the question that Min uses to launch Becoming Madame Mao, the imagined vision of a young woman whose life was forever changed after meeting and marrying Chairman Mao.
But do not be fooled into thinking that Jiang Qing needed a man to find herself. She was already full of ambition when pursuing an acting career prior to coupling with Mao. Even then, she made sure she was not just assumed to be powerful because of her closeness to Mao. She ruthlessly pursued her own political career before and after her husband's death. The juxtaposition of someone who viciously participated in political executions but still always maintained a love for art, filmmaking and culture is fascinating to behold.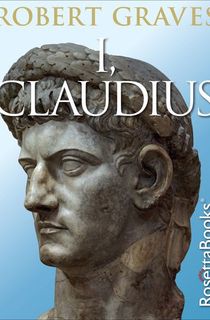 I, Claudius
This fictionalized biography of the infamous Roman emperor injects more compassion into his story than history usually allows for. Fans of both The Sopranos and Succession will be compelled by this original, real story of a man thrust into line for the throne, and the steps he must take to keep himself alive after his position paints a target on his back.
Booth
Longlisted for the 2022 Booker Prize, this novel follows another controversial figure in history: John Wilkes Booth. This fictionalized biography traces the history of his upbringing in a family of 10 children, his brilliant but terrifying father, and living in the cusp of secession and civil war.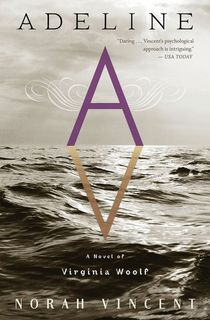 Adeline
Ever since my high school term paper on Virginia Woolf's Mrs. Dalloway, I've been intrigued by her. A gifted writer, a troubled soul. In this novel, Vincent introduces us to Adeline, the given name that Woolf later shed, in an attempt to understand what this artist may have been experiencing in her last years before her death by suicide.
What I love the most about fictional biographies is the imagined conversations that authors offer us as a window to getting to know a famous figure better. There is no way to know exactly what was spoken between Woolf and fellow writer T.S. Eliot, or even her husband for instance, but the spirit of a person's values and essence can certainly be conveyed in a fictionalized discourse. And what a treat it is for the reader to behold.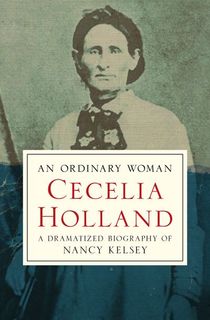 An Ordinary Woman
When an author has access to the writings of the subject of a biography, it feels like they have struck gold. Letters and journals are such a window into the thoughts of a person from their own point of view. This is the case in the telling of Nancy Roberts Kelsey's imagined life as written by Cecelia Holland.
Kelsey may not be famous but she embodies the very American attributes of exploration and grit. Crossing the Sierra Nevadas was perilous enough between the terrain and weather. Then, throw in clashes with Native Americans and Mexicans bound to defend their territory and way of life and you've got more challenges than a protagonist in a Hollywood movie.
Lucky for us, Kelsey left actual evidence of these challenges that inspired Holland to flesh out in words what it might have been like to be a young wife and mother on the harrowing journey to make a new home in the West. (Spoiler alert: She is also known as the "Betsy Ross of California").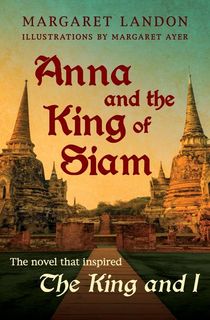 Anna and the King of Siam
My kids wouldn't know where Siam was if their lives depended on it. Nonetheless, this title is a clue to the time period in which Anna Leonowens lived, and the extraordinary adventure she had when taking a teaching position in what is now modern-day Thailand. And she wasn't teaching just any children—she became governess to the royal children of King Mongkut.
The inspiration for the famous musical The King and I, Margot Landon's novel reimagines Anna's trials in a land with unfamiliar hierarchies, including harems and slavery. While often standing out like a sore thumb, Anna embraces the opportunity not to preach but to educate about the harms of unequal treatment.
She doesn't shy away from her ideals, and is thought to have influenced the king's son, who eventually paved the way for major reform in his country once he acceded to the throne. Want to be a fly on the wall of how she handled herself? Just read on.
Lincoln in the Bardo
While we're imagining the lives of real figures in history, why not imagine their afterlife as well? Saunders takes real-life accounts of events surrounding the heartbreaking loss of Abraham Lincoln's deceased eleven-year-old son, Willie, and turns it into a supernatural tale of the struggle for the soul of the young boy.
William Wallace Lincoln died of typhoid fever about a year into the raging of the Civil War. President Lincoln, already grappling with the potential loss of the United States as a country, goes to visit his son's body in the mausoleum of Georgetown's Oak Cemetery on multiple occasions.
This leads to the story of Willie and the other ghosts who are lingering in the "Bardo," a transitional state between life and death. Will they move on or be stuck there forever? This novel is experimental in many ways including inventing a whole otherworldly story line while incorporating actual quotes and accounts from the time period.
Featured image via Vitaliy Gavrushchenko / Unsplash