From Egyptian pharaohs to literary geniuses, countless books are filled with the true stories of men who have steered the course of history. But what about the women behind them—or better yet, beside them? The wives of famous historical figures often go unsung, but many of these women were just as talented and ambitious as their husbands, and some even used their behind-the-scenes positions to herald change and orchestrate major history-altering events.
Today, there's a whole subgenre of novels dedicated to reimagining the lives of the historical women who are too often forgotten. We've combed our shelves for the best revisionist novels that put the wives of famous historical figures front and center. Though some novelizations take more liberties with the historical record than others, all of these books are eye-opening in their exploration of the past through the fictional perspectives of the women who lived it. Whether you dive into the story of Vice President Aaron Burr's secret marriage to a woman from Calcutta or the glamorous life of Zelda Fitzgerald, you're sure to discover delightful new tales within the pages of these novels.
The Secret Wife of Aaron Burr
Aaron Burr is one of the most controversial early American politicians: he murdered Alexander Hamilton in an illegal duel, was prosecuted for treason, and was a notorious womanizer who frequented sex workers. Historians have long speculated that the former vice president had an illicit affair with a woman named Mary Emmons, with whom he fathered two children—a fact that was confirmed by DNA testing in 2018. This newly released novel is a spellbinding, well-researched account of Emmons's life. From her enslaved childhood in Calcutta, India to her eventual freedom in Philadelphia and steamy affair with Burr, bestselling author Susan Holloway Scott crafts an immersive novelization of this fascinating and enigmatic woman's life at the side of a Founding Father.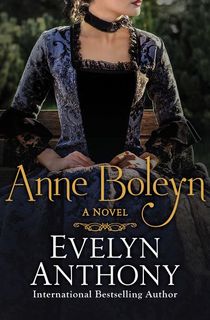 Anne Boleyn
Anne Boleyn once captivated King Henry VIII so intently that he broke off his relationship with Rome—and risked eternal damnation—to have her as his bride. Less than three years later, Henry orchestrated her execution. Evelyn Anthony's novel of 16th century England captures the tragic rise and fall of Anne of the Thousand Days, a woman whose beauty was only matched by her ambition. Anne refused to suffer the same fate as her sister—who was cast out of high society after bearing Henry a bastard son—and would not settle for anything less than the title of queen in return for her love. Though her marriage would have a profound impact on English history, her ambition proved to be her downfall. This thrilling tale conveys the twists and turns of her shocking life.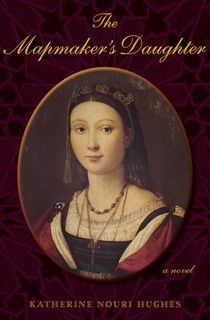 The Mapmaker's Daughter
Sultan Selim II ruled the Ottoman Empire from 1566-1574, at the height of its power and influence. By his side was his wife Nurbanu. Selim named Nurbanu as his chief consort because he admired and respected her intelligence, and would even ask for her advice regarding political matters—an unusual relationship at the time. Though Nurbanu's origins are debated, this novel purports that she was originally called Cecilia Baffo Veniero, and was kidnapped from her Venetian homeland to be installed on the throne. The Mapmaker's Daughter opens with Nurbanu on her deathbed, recalling the events that shaped her life and what it was like to rule during the Sultanate of Women, an era in which wives and mothers of the Sultans were capable of exerting extraordinary political power.
Related: 7 Historical Fiction Books About Women Who Changed History (And Went Unnoticed)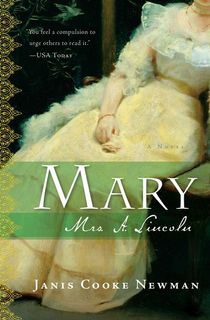 Mary, Mrs. A. Lincoln
Did you know that the wife of one of America's most beloved presidents wasn't particularly well-liked by the public? Mary Todd Lincoln was criticized for overspending in the White House and was the subject of snobbery and vicious gossip due to her upbringing. Mary, Mrs. A. Lincoln is a refreshing account of a complex woman, detailing how Mary supported emancipation even though several members of her family served in the Confederate Army. This first-person perspective takes you through her volatile life, including the intense grief she experienced after losing three sons and her husband, her struggles with mental illness, and her ultimate redemption.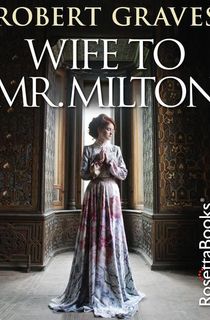 Wife to Mr. Milton
While John Milton is best known for his epic poem Paradise Lost, his first wife Marie Powell largely remains shrouded in mystery. Here's what we do know: 35-year-old John and 16-year-old Marie had a strained marriage from the beginning. They were considered incompatible partners and were in fact separated for around three years before she returned to live with him in 1645. Some historians speculate that this experience is what influenced Milton to campaign for the legalization of divorce, although the couple remained married until Marie's death in 1652. This novel envisions Marie's side of the story, affording a glimpse into 17th century England and her relationship with the pioneering poet and intellectual.
Nefertiti
In this "epic that brings an ancient world to life" (Publishers Weekly), Egyptian queen Nefertiti navigates a changing political landscape during one of the wealthiest periods in Ancient Egyptian history. The wife of Amenhotep IV, who was considered a heretic for his attempts to abandon polytheism, Nefertiti wielded great power of her own. She was Amenhotep's chief consort and may have even ruled as Pharaoh after his death. This novel is told from the point of view of Nefertiti's younger sister, who is unwittingly drawn into Nefertiti's high-stakes political game.
Becoming Madame Mao
How did Madame Mao rise from a career as an actress to become one of the most powerful—and vilified—women in Chinese history? It all begins with a young girl's refusal to have her feet bound, her first act of rebellion in a lifetime of reinventing the rules.The mastermind behind the Cultural Revolution and a co-conspirator in the policies that led to the deaths of millions, Madame Mao wielded an incredible amount of power for any one person, regardless of gender. Anchee Min uses her powerful imagination to take us inside the insidious thoughts of Chairman Mao's wife.
Z: A Novel of Zelda Fitzgerald
If you've ever picked up one of F. Scott Fitzgerald's novels, you'll have noticed that they contain many semi-autobiographical elements, from romantic disillusionment to glitzy partying and reckless boozing. His wife, Zelda Fitzgerald, proved to be a major source of inspiration for him. The character Rosalind in This Side of Paradise was based on Zelda, and Fitzgerald even lifted phrases from Zelda's letters and diaries to use in his stories. A published writer herself and an emblem of the Jazz Age, Zelda is a fascinating historical figure in her own right. This gripping novel explores the unforgettable woman in all her glamor, from her daring fashion choices to the gems of wisdom that Fitzgerald mined for his own work.