It's no secret that women have gotten the short end of the stick for much of modern history. Throughout the years, gender barred half of the population from education, voting, positions of power, and more. Despite these obstacles, there have been countless women who managed to enact real change. Some of their names are familiar to us: Marie Curie, Abigail Adams, Harriet Tubman, and so many more. But what about the women whom the passage of time has been unkind to—the women whose deeds went unrecognized, or who were lost to the pages of history? We're here to shed some light on their stories.
These historical fiction books about women who changed history (and went unnoticed) are revisionist accounts, re-imaginings of how they must have thought and felt at the time. That is to say, these are fictional narratives about real women. From Emily Warren Roebling, whose husband began construction on the Brooklyn Bridge—and tasked her with finishing it—to Peggy Shippen Arnold, who orchestrated her husband's famous act of treason, these are the stories of women who broke glass ceilings before we even had a phrase for it.
Related: 8 Novels About the Wives of Famous Historical Figures
The Engineer's Wife
You probably don't know Emily Warren Roebling by name, but you've certainly heard of her lasting contribution to history: the Brooklyn Bridge. Emily's husband, Washington Roebling, was appointed chief engineer for the nineteenth century construction of the massive structure linking the New York City boroughs of Manhattan and Brooklyn. When he fell ill, Emily took over, learning the tricks of the trade and relaying information from her husband in order to prevent him from being stripped of his title.
In this "satisfying historical" novel that "feels true to its era yet powerfully relevant to women's lives today," author Tracey Enerson Wood takes us inside Emily's world and the project that simultaneously strained her marriage and compelled her to put her own dreams of women's suffrage on pause (Publishers Weekly). As completion of the bridge nears, Emily knows she has succeeded in building a monument for the ages—but at what cost?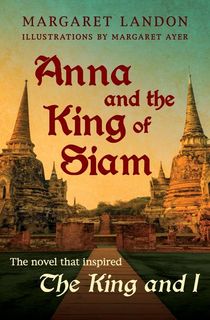 Anna and the King of Siam
In 1862, British schoolteacher Anna Leonowens accepted a position at the Siamese court (modern-day Thailand). There, she was tasked by Mongkut, King of Siam, with providing his wives and children with a Western education. That she did, infusing her more traditional subjects with lessons about individual freedom and equality. She has been credited with convincing Chulalongkorn, Mongkut's son and heir, to later abolish practices like sexual slavery and prostration before royalty.
Related: Getting to Know Anna and the King of Siam
Anna's prolonged stay in Siam was immortalized in this novel, as well as the award-winning 1951 musical, The King and I. Though the musical is quite well known, it's safe to say that its romanticized portrayal of Anna's journey to an unfamiliar part of the world and her (fictional) love affair with the king overshadows the influence this real-life figure had on the future of a nation.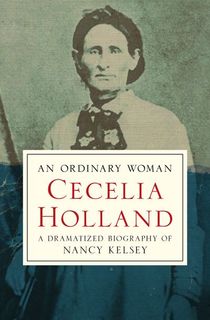 An Ordinary Woman
Sometimes we underestimate just how incredibly difficult life was for the early pioneers, especially women. In 1841, Nancy Roberts Kelsey set out West with her husband and became the first pioneer woman to see Utah and Nevada, the first to cross the Sierra Nevada, and the first to travel overland from Missouri to California—and she did it all while caring for her infant daughter.
Along the way, Nancy and her party survived harsh climate conditions and attacks from wild animals. Nancy became known as the "Betsy Ross of California" for her role in creating the original Bear Flag that eventually became California's official state flag. Though we would be remiss to romanticize the early settlers—many of them, including Nancy's party, instigated violent conflict with some of the Native American tribes that they encountered—it's undeniable that Nancy Roberts Kelsey's courage in the face of hardship helped shape the California that we know today.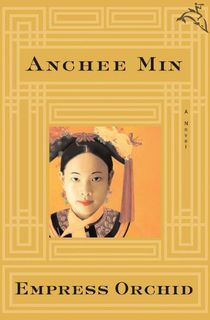 Empress Orchid
This is the story of Cixi, also known as Tzu Hsi, the woman who rose in status from a humble concubine to become China's last empress. Her remarkable tale unfolds in this "stirring, exotic novel that is a treat for the senses and intellect alike" (Los Angeles Times).
Related: Girl Squad: Fierce Females Throughout History
Cixi's high status in China means she wasn't exactly unknown to her contemporaries. However, her contributions to history have been long overlooked, and for many years she was scapegoated for the woes plaguing the waning empire. Today, historians recognize Cixi for her ability to hold together a struggling nation, her attempts to modernize China by implementing a constitutional monarchy, and introducing important reforms like the abolition of slavery and torture.
The Traitor's Wife
This fascinating novelization of the life of Peggy Shippen Arnold—better known as Benedict Arnold's wife—"smoothly weaves intrigue and personality with critical historical facts" (Publisher's Weekly). You likely already know the story of Benedict Arnold, the notorious traitor who double-crossed our young nation during the Revolutionary War.
But did you know that his wife, Peggy, was the one who actually hatched the plot to surrender West Point to the British? A secret loyalist and spy, Peggy Arnold stoked her husband's disillusionment with George Washington's cause, and her cunning actions have forever altered how we remember early American history.
The Indigo Girl
Booklist said it best: "Readers will love discovering the amazing story of a virtually unknown girl who changed the course of history." Born in 1722, Eliza Lucas grew up on the island of Antigua before she and her family moved to South Carolina. At the age of 16, Eliza became the head of the family plantation when her father, a colonel, had to return to Antigua to keep the peace during a time of political strife.
Related: 20 Biographies of Remarkable Women That You Need to Read
In her father's absence, the bright teenager began growing valuable indigo on the plantation—a feat that was widely believed to be impossible in the South's climate. Though she evades recognition to this day, Eliza's efforts were well rewarded when she changed American agriculture, as well as the South's economy, for the better.
Rodin's Lover
French sculptor Camille Claudel was "one of history's most tragic and unsung rebels" (Kirkus Book Reviews). She died in relative obscurity in 1943, and has only recently been recognized as the artistic genius that she was. Claudel's relationship with her lover and contemporary, Auguste Rodin, for whom she was a muse and a source of inspiration, has long overshadowed her own work. This novel seeks to overturn the idea that Claudel is only significant in terms of her relationship with Rodin, and establishes her as a groundbreaking artist in her own right.