Established in 1969 by British food wholesaler Booker, McConnell Ltd., the Booker Prize was originally coined as the Booker Prize for Fiction and was later known as the Man Booker Prize (2002-2019). Ostensibly awarded to the best novel written in English each year, the prize was only available to writers from Commonwealth countries, Ireland, South Africa, or Zimbabwe until 2014, when eligibility was opened to English-language writers from anywhere in the world.
Besides considerable acclaim and international publicity, winners of the Booker Prize receive a handsome cash award. When the prize was first established, this amount was 5,000 British pounds—today, it's 50,000. Even authors who are merely shortlisted receive 2,500 pounds, making the Booker the most lucrative literary prize in the world.
Past winners of the prestigious award are a veritable who's who of British and Commonwealth literary talent, with names like V. S. Naipaul, William Golding, Salman Rushdie, Margaret Atwood, George Saunders, and others making the list. Some of the books that have won the Booker Prize have been mainstream bestsellers, such as Yann Martel's Life of Pi, which won in 2002, while others have been more obscure. Since the prize was opened up to more authors in 2014, the prize has gone to American and Jamaican authors, as well as the usual roster of Brits, Canadians, and, in 2021, to Damon Galgut from South Africa.
Spanning the decades from 1978 to the present, these fifteen Booker Prize winners make up almost a third of its total awardees. Their works reflect genres of magical realism, historical fiction, experimental novels, comedic thrillers, and more. While they're just the tip of the iceberg when it comes to the vast array of Booker Prize winners published since 1969, they're perfect places to start and will give you an idea of what you can expect from the diverse winners of this lively, vital, and highly anticipated literary prize.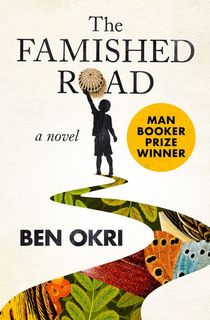 The Famished Road
Quoted by presidents and featured on The Simpsons, Nigerian author Ben Okri's novel of fabulism and gritty realism has been hailed by The Boston Sunday Globe as "a masterpiece if ever one existed." First published in 1991, when it claimed the Booker Prize, the story of Azaro, a child caught between the world of the living and the world of the dead, has been compared favorably to the works of Gabriel Garcia Marquez and Chinua Achebe, and it's a perfect place to start with the incredible depth and breadth of Booker Prize winners.
Okri later followed the book with two sequels, Songs of Enchantment in 1993 and Infinite Riches in 1998, for those who find themselves lost in Azaro's world (and Okri's prose) and reluctant to return.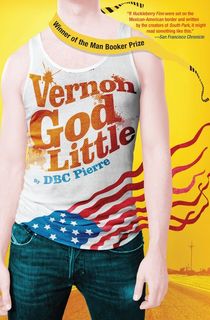 Vernon God Little
"Literary" fiction may have something of a reputation for being depressing or pretentious, but there are plenty of Booker Prize winners that show that these stories can also be riotously funny, slyly subversive, and utterly tongue-in-cheek.
Take Vernon God Little, by Australian author DBC Pierre, which the San Francisco Chronicle described as, "If Huckleberry Finn were set on the Mexican-American border and written by the creators of South Park, it might read something like this."
In this scathing portrait of modern America, which features school shootings and death row reality TV shows, Pierre brings to life the eponymous adolescent protagonist, whose foul-mouthed wit lampoons virtually everything about his modern life with a quiet ease that immediately captures the rhythms and rebellions of adolescence.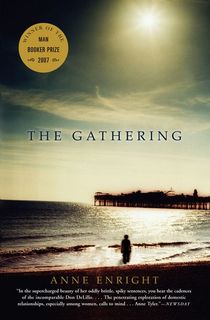 The Gathering
In 2007, a divided Booker Prize jury ultimately awarded the prize to Anne Enright's novel about a family fractured by the suicide of one of its members. The gathering of the title is the wake at which his sister—who was close to him—tries to make sense not only of his decision to take his own life, but also of her own past and her family's troubled history.
Enright herself has called the book "the intellectual equivalent of a Hollywood weepie," but that (perhaps somewhat flippant) summary hasn't stopped plenty of other people from finding The Gathering "wonderfully elegant and unsparing" (Los Angeles Times) and a "haunting look at a broken family stifled by generations of hurt and disappointment, struggling to make peace with the irreparable" (Entertainment Weekly). Whatever you call this Booker Prize-winning family epic, it's an unforgettable read.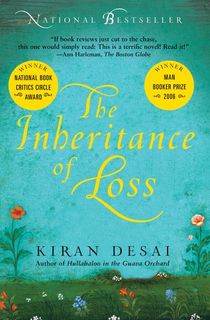 The Inheritance of Loss
With only her second published novel, Indian author Kiran Desai managed to snag the coveted Booker Prize in 2006 and the National Book Critics Circle Award. And it's no wonder, given that The New York Times Book Review called The Inheritance of Loss an "extraordinary" novel, "lit by a moral intelligence at once fierce and tender."
It also marked only the second time that a novel from India had won the award, with the first having been Arundhati Roy's The God of Small Things in 1997. The "uncannily beautiful" (O: The Oprah Magazine) novel tells the story of a cantankerous judge who hopes to retire in a crumbling house at the foot of the Himalayas, his sixteen-year-old orphaned granddaughter, and a world of "tradition and modernity, the past and the future" and the "surprising ways, both amusing and sorrowful, in which they all connect" (The Independent).
A Brief History of Seven Killings
The first person to win a Booker Prize after eligibility was opened up to writers all over the world, Jamaican author Marlon James won in 2015 with his third novel, a decades-spanning work of historical fiction (or fictional history) that explores changing worlds in Jamaica, New York, and elsewhere, beginning with the attempted assassination of Bob Marley in 1976 and continuing through the "war on drugs" and a transformed Jamaica in the '90s.
Like all of James' books, A Brief History of Seven Killings is raw, often violent or sexually charged, yet also lyrical and poetic, bringing together influences from literature, comic books, music, film and television, and more to create a unique tapestry that has helped James to win a wide range of accolades, including becoming a finalist for both the National Book Critics Circle Award and the National Book Award for Fiction.
The Sea, The Sea
After 19 novels and four in a row on the Booker shortlist, The Sea, The Sea finally won Iris Murdoch her Booker Prize in 1978. The surprising aspect is not that she missed out on the prize consecutively but that a jury finally agreed on one of her books, especially one as sublime, profound, and challenging as this one. More than 40 years have passed since its release, with Murdoch publishing several other works, yet this one remains a favorite for many.
Under an insightful lens, Murdoch tells the story of a self-assured playwright whose eccentric obsessions taunt him as he starts to pen his memoirs. Murdoch reveals the underlying motivations of her characters, vanity, envy, and lack of empathy concealed by their public façades.
Offshore
The Booker judges deemed Penelope Fitzgerald's winning novel "flawless." Her third novel tells a moving tale of loneliness and connection. It's also the shortest novel to win the Booker Prize in 1979, with just over 130 pages of melancholic and witty prose.
Fitzgerald gifts us a glimpse into an unusual community of misfits living on houseboats in Batter Sea Reach, London. Her characters live between land and water but, oddly enough, don't belong to either.
Although it's a short read, Offshore leaves a lasting impact on many of its readers. Booker-shortlisted novelist Richard Powers said he was "a different kind of reader" after putting this novel down.
The Remains of the Day
Winner of the Nobel Prize in Literature, Kazuo Ishiguro was awarded for his "novels of great emotional force." The Remains of the Day holds much of that weight as it catapulted him to international fame, won the Booker Prize in 1989, and sold over 1 million copies worldwide. Ishiguro wrote the novel in one short month, and the Boston Globe declared it "one of the best books of the decade."
The Remains of the Day offers a moving portrayal of Stevens, a perfect English butler who strives to give meaning to his little life. He embarks on a journey to assure himself he has served humanity well but lurking in his memory are doubts about the true nature of the people he served and his own life.
Midnight's Children
Winner of the Booker prize in 1981 and two-time winner of the Booker of Bookers, Midnight's Children is "one of the most important books to come out of the English-speaking world in this generation" (New York Review of Books). This magical realist novel has been adapted into a film, theatre production, and soon-to-be Netflix original series.
In Salman Rushdie's masterpiece, the narrator is a young boy, Saleem, born at the moment of India's independence and blessed with the powers of telepathy. His life mirrors the ups and downs of modern India through a whirlwind of disasters and triumphs. Forty years later, this novel remains a landmark piece of fiction and a testament to the exceptional talent of its author.
Possession
After much debate from the judges, due to the five other novels being of "exceptionally high standard," Antonia Byatt was awarded the 1990 Booker prize. Writing, she says after receiving the award, "is simply the most important thing in my life." Her works eloquently explore themes of family dynamics, greed, passion, and betrayal.
In this gripping novel of wit and romance, two scholars, each studying one of two Victorian poets, reconstruct their subjects' secret love affair through poems, journal entries, letters, and scholarly analysis. Desperately concealing their mission from competing researchers, the pair embark on a journey that pulls them from isolation and loneliness and challenges the very beliefs they hold about themselves.
The God of Small Things
Highly compared to the works of Faulkner and Dickens, Arundhati Roy's 1997 Booker Prize-winner gives a modern twist to the powerful family saga, forbidden love story, and political uprising. Almost 30 years after the Booker Prize's inception, Roy became the first Indian winner with her glowing debut novel.
Roy's poetic narration tells the story of young twins Rahel and Estha, whose lives change forever after their beautiful cousin comes to visit. Her arrival leads to forbidden relationships and both accidental and deliberate tragedies, revealing the hidden dangers in a country on the brink of destruction. Today, this mesmerizing and haunting piece of literature remains Roy's best work of all time.
Amsterdam
With elements of thrill, psychological study, and comedy Ian McEwan's Amsterdam is the Booker Prize's most polarizing winner. Awarded in 1998, even McEwan himself admitted it had a "rather improbable comic plot." Full of dark humor, Amsterdam is a perfectly fashioned morality tale hidden under the guise of McEwan's wit.
The story follows two long-time friends, Clive, and Vernon, who make a euthanasia pact after attending their ex-lover's funeral. Differing moral groundings send their relationship into a deep dive of misery and chaos, as McEwan masterfully pairs their sufferings with comedic prose.
The Blind Assassin
From the creative mastermind behind her classic The Handmaid's Tale comes The Blind Assassin, winner of the 2000 Booker Prize. Atwood does storytelling on the grandest of levels which is why she is one of only four writers who has received the award twice, the second for The Testaments. Her writing sparkles in this complex tale of romance, suspense, and science fiction.
It begins in 1945, with the mysterious death of a young woman named Laura Chase. Years later, her sister reflects on their upbringing and the multiple deaths that have plagued their rich and quirky family history. The book interweaves the sister's memories with pages from the notorious sci-fi novel that brought fame to Laura. Through the intricate narratives, the truth behind the Chase family's long-standing secrets is revealed.
Wolf Hall
The brilliant Hilary Mantel was the first woman ever to win the Booker Prize twice. Her historical-fiction novel Wolf Hall took home the trophy in 2009 for its brilliant reimagining of life under Henry VIII. And in 2012 its sequel Bring Up the Bodies collected the prize again.
Wolf Hall focuses on the rise of Thomas Cromwell in the court of King Henry VIII. Cromwell is a ruthless and cunning man, who charms his way through politics to become a trusted advisor to the king. Graciously depicting the political and religious turmoil of its time, it's no wonder whyWolf Hall was widely praised.
Rites of Passage
1980 Booker Prize-winner William Golding is widely considered to be the greatest English novelist of the last 50 years. Awarded for the first installation of his sea trilogy, Rites of Passage is a haunting tale about a journey overseas and its effects on all who set sail on it.
The novel brilliantly critiques colonialism and imperialism and is considered one of Golding's masterpieces among Lord of the Flies and The Spire.
When young aristocrat Edmund Talbot sets out on a journey to Australia in the early 19th century, he keeps a journal to entertain his godfather back in England. The journal is filled with his wit and sarcastic observations of the harsh life at sea, where people are forced to co-exist despite their many differences.