Though one could make the case that gay literature dates back to centuries B.C.—the moment Homer wrote of Achilles and Patroclus and the "union of their thighs"—you'd be hard-pressed to find a book about a teen who identifies as an LGBT individual. Until now.
Over the last few decades, there has been an uptick in coming-of-age stories starring homosexual protagonists, both on the page and on the screen. Finally, these stories are being given a voice and their much-deserved due.
And guess what! You don't have to be gay to enjoy gay literature! Whether you're simply wanting to look beyond your own experience, or you're an LGBT youth seeking a character like yourself, the following classic and contemporary coming-of-age LGBT novels chronicle the road to first loves, acceptance, and self-discovery. And that's something everyone can relate to.
Related: LGBT Authors to Read Year-Round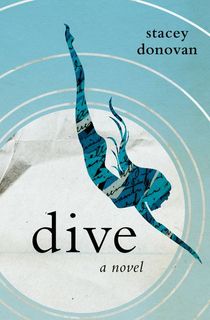 Dive
Teenager Virginia "V" Dunn is down on her luck. Her beloved dog, Lucky, was hit by a car; her best friend is avoiding her; her mother's drinking problem is escalating; and her father is afflicted with a rare illness. Feeling lonelier than ever, V begins to withdraw from the world. That is, until she meets Jane, a popular new girl at school. Captivating and confident, Jane turns V's world upside down and takes her mind off of life's difficulties. When V realizes that her feelings for Jane may be more than friendly, she realizes that the only way forward is to dive in.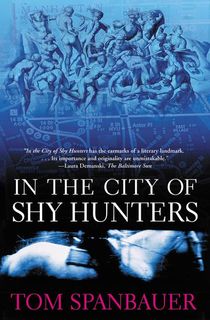 In the City of Shy Hunters
Shy, afflicted with a stutter, and struggling with his sexuality, Will Parker journeys to New York City to escape the stifling town he grew up in. There, he finds kindred spirits who not only understand him, but celebrate him for who he is. He even falls in love: with Rose, an African-American drag queen and performance artist.
But Will's idyllic bubble is shattered when the AIDS epidemic explodes onto the scene, affecting his entire network of friends. This is a breathtaking read that explores the complexities of young love and identity during the height of the AIDS crisis.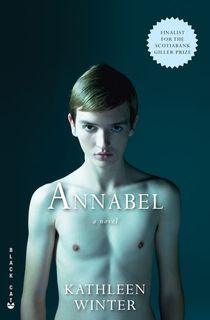 Annabel
In 1968, the Blakes are overjoyed when their first child is born. But their happiness quickly turns to confusion when the child appears to be intersex, possessing both male and female genitalia. They decide to raise the baby as a boy named Wayne, and closely guard the secret about his birth.
But as Wayne grows up, his inner self—a girl he calls Annabel—struggles to break free. A fascinating, awe-inspiring tale, Wayne's journey to deciphering his true gender challenges traditional notions of what it means to be a man or a woman.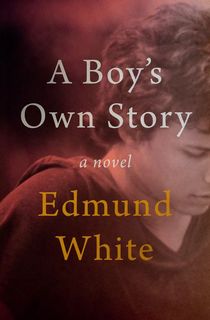 A Boy's Own Story
Originally published in 1982, A Boy's Own Story was one of the first books to be frank about homosexuality. Embarrassed by his desire for male affection in the heteronormative and homophobic 1950s, the nameless narrator retreats into his own imagination—and the arms of his young neighbor.
The most interesting part? The novel is largely an autobiographical account of Edmund White's own childhood and journey to embracing his identity.
Related: 10 Best Memoirs That Will Change Your Outlook on Life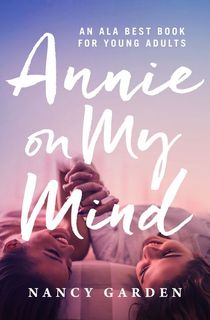 Annie on My Mind
This coming-of-age tale stars Liza and Annie, two teenage girls with very different backgrounds who embark on journeys toward self-discovery. Though Annie is open to coming out, Liza is haunted by her feelings of guilt and fear, and this threatens their relationship.
Nancy Garden's novel was infamously burned in the 90s by a homophobic Kansas school district. Today, it is widely regarded as a landmark work of LGBT lit.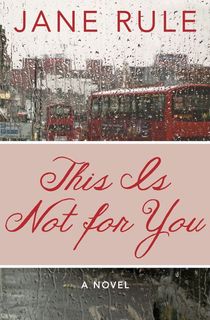 This Is Not for You
Perhaps better known for her adult lesbian romance, Desert of the Heart, Rule also wrote this epistolary novel. In decades' worth of correspondence with her lover, Katherine George recounts her transition from a girl to a woman, focusing on her experiences as a young lesbian in the repressed 1950s and then the free-loving 60s.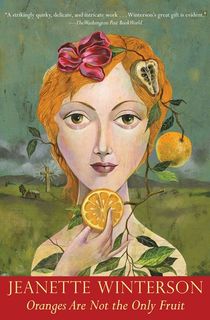 Oranges Are Not the Only Fruit
Oranges Are Not the Only Fruit is another LGBT classic published in the same era as A Boy's Own Story. Jeanette is adopted and being raised as a missionary by her fundamentalist mother. As she grows older, however, Jeanette's personal beliefs begin to clash with those of her mother and her church.
After she meets a recent convert named Melanie, they begin a romantic affair—and though Jeanette is able to reconcile her love for God and another woman, her church is less understanding.
Maurice
Though written in 1914, Maurice wasn't actually published until 1971. Like A Boy's Own Story, it was quite ahead of its time. In it, E.M. Forster follows the life of its namesake gay hero—beginning with his teenage years—as he struggles to find happiness in a time when men loving men was far from accepted.
Related: Romantically Enlightening Books Like Call Me By Your Name
Fun Home
This graphic novel-slash-memoir charts Bechdel's life from childhood through college. Her story is tragicomedy, touching on the good and bad aspects of growing up as the lesbian daughter of a closeted father (who also ran a funeral home). Fun Home is also now a Broadway musical!
Related: 12 of the Best Graphic Novels of All Time for Lit Lovers
Aristotle and Dante Discover the Secrets of the Universe
This book is one of the newer additions to the subgenre, but it already boasts a host of awards and a big fan following. Aristotle (Ari) and Dante are polar opposites, but when they meet, the two loners discover they have a lot in common. As they grow closer, Ari must grapple with what he feels for Dante and the realization that he might want to be more than friends.
Two Boys Kissing
David Levithan is known for pioneering the LGBT YA subgenre, including Every Day and his partner novel with John Green, Will Grayson, Will Grayson. But this instant classic was also a National Book Award nominee and a Lambda Award winner. Based on real-life events, Two Boys Kissing tells the tale of Harry and Craig, two teens embarking on a 32-hour kissing marathon in hopes of breaking the Guinness World Record. Their love story also becomes a rallying point for several teens trying find their own places in the world.
Luna
By night, Liam becomes Luna, using his sister's clothes and makeup. During the day, he hides his true identity, awaiting the moment he can reveal the person he truly is. But as Luna prepares to make her debut, she fears how her family will react...Julie Anne Peters' novel is a gorgeous National Book Award finalist that sheds light on the triumphs and fears of transgender teens.
This post is sponsored by Open Road Media. Thank you for supporting our partners, who make it possible for Early Bird Books to continue publishing the book stories you love.