While we've more or less gotten used to the fact that coronavirus has changed the way we interact, it's still a bit of a blow to celebrate Pride Month while maintaining six feet of distance from everyone. For those of us who are introverts, however, we already had ways to celebrate without dancing in the street on a humid summer day. Reading any of these LGBT authors is a great way to get a rainbow flag flapping in your head, and, depending on the book, a highly entertaining or educational way to start a socially-distanced summer.

While the authors and books on this list are wonderful fit for this 30-day span, they'll also make you want to continue expressing your pride year-round, in whatever form it takes. Not just for June, these books by activists and authors alike are worth reading any time.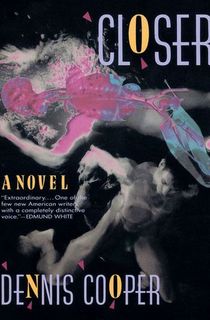 Closer
Closer is Dennis Cooper's first novel in the award-winning George Miles Cycle, following the character of the same name. The physically beautiful George Miles is a passive teenager, attracting his fellow students like an abandoned wallet on the sidewalk: cautious at first, but eventually rifling through him for whatever love, sex, and monetary value they can get. As beautiful as it is bleak, it's clear why such a controversial novel is equally insightful.
Proclaimed "the most dangerous writer in America" by the Village Voice, Cooper has stated that Closer is the core of the series, the body that has a specific limb directed with each of the following installments.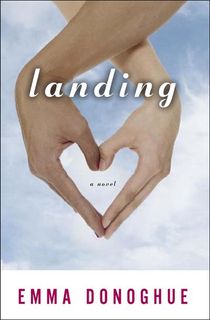 Landing
For those trying to maintain long-distance love in the time of quarantine, Emma Donoghue's Landing will be both a comfort and a painful reminder of the effort required for such a commitment. Sile, a veteran flight attendant, is fortunate to find an instant spark with Jude, an archivist in Ontario. Jude is deeply attached to her hometown, and Sile's work keeps her constantly moving, so while they grow closer through emails and phone calls, their connection only solidifies how distant they are from one another.
Even with the struggle of wanting to move somewhere else to be with a loved one while also not wanting to give up one's established relationships at home, the story is able to deliver a light-hearted touch. Donoghue is able to show how desire can be tested by distance, not just physical, but cultural and generational.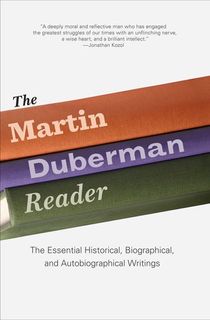 The Martin Duberman Reader
Founder of the first graduate program in LGBT studies in the US, Martin Duberman has been a historian and activist of and for social change. A well-respected essayist, memoirist, and nonfiction writer, as well as a piercingly honest playwright, Duberman's work over the past fifty years has captured the horrid approaches in medicine in legislature taken to repress or "cure" LGBT individuals, and the radical responses that were as inevitable as they were necessary.
This collection of Duberman's work highlights the core of his most prominent works, offering a new generation of activists and historians the opportunity to comprehend a vastly different past than the centrist acceptance of the modern-day.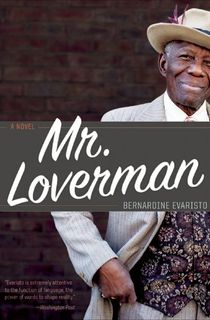 Mr. Loverman
A Top Ten Favorite of the American Library Association's Gay, Lesbian, Bisexual, and Transgender Round Table's 2015 Over the Rainbow List, Mr. Loverman dissects the double life of a 74-year-old British-Caribbean man. Barrington Jedidiah Walker, a flamboyant, wisecracking, Shakespeare-admiring man, is a husband, father, and grandfather. He is also hiding a loving relationship with his childhood friend, Morris.
Barrington's deeply religious wife, Carmel, thinks he's cheating on her with other women, and their marriage begins to implode. Barrington wants to divorce Carmel, but is left grappling with the idea of coming out and being honest to himself and the people around him, living proudly as a gay man so late in his life. An amazing swirl of culture in dialogue, humor, and expectations, Bernadine Evaristo weaves a story about the anxiety of merging two separate lives into one.
Related: 8 Trans Memoirs That Impress, Inspire and Encourage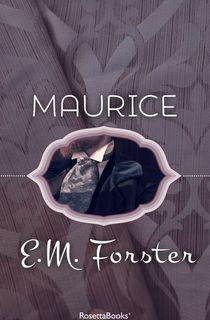 Maurice
Though E.M. Forster completed Maurice in 1914, he left instructions for it to be published only after his death. Maurice Hall, a professional adolescent with a strong potential future, has a love relationship with another man, Clive Durham. But when Clive settles down and marries a woman, Maurice feels as if his only choices are completely ignoring how he feels and becoming successful and respected, or losing himself from society to embrace who he truly is.
The Nobel Prize-nominated author of Howard's End, Forster's works regularly expressed both the elation of being a man in love with another man, as well as the shame that came with that feeling. The effort to keep this book hidden from the public until after his death is as appropriate for the novel's contents as it is disheartening.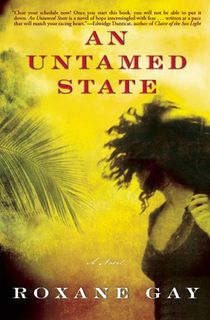 An Untamed State
Celebrated for her incisive commentary on identity and culture, as well as for her bestselling nonfiction and short story collections, Roxane Gay is the author of The New York Times' best-selling essay collecting Bad Feminist. Her debut novel An Untamed State delivers a look at the anger generated when contrasting crushing poverty with corrupt governments.
Mireille Duval Jameson thinks she's living a fairy tale, the youngest daughter of a rich Haitian, she lives in America with her husband and child, visiting her father's Port-au-Prince estate every summer. But when she is kidnapped in broad daylight and held for ransom, she spends days enduring torment from men who despise everything she represents.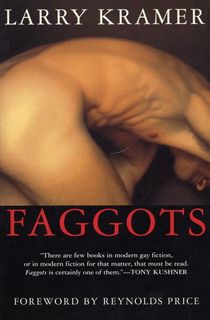 Faggots
Larry Kramer, called "one of America's most valuable troublemakers" by Susan Sontag, is as savage a writer as he is necessary. Published in 1978 and one of the bestselling novels about gay life ever written, Faggots is an intense satire of the gay ghetto, and a story of one man's search for love in a place that's somehow both welcoming of who he is and disdainful of what he's looking for. Its look at what's changed and what's stayed the same delivers a tone of inspiration, discouragement, and absurdity all at once.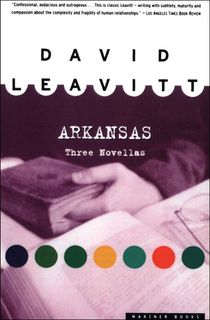 Arkansas
A collection of three novellas by the author of The Lost Language of Cranes, David Leavitt's Arkansas tells stories of escape and exile and the narrow line between. "Saturn Street" depicts a disaffected LA screenwriter who falls in love with a homebound AIDS patient after delivering lunch to them. "The Wooden Anniversary" follows Nathan and Celia—familiar characters from Leavitt's story collections—reuniting five years after separating. And "The Term-Paper Artist" details a writer named David Leavitt hiding at his father's house, lying low in the aftermath of a publishing scandal when he experiences literary rejuvenation after he agrees to write term papers for UCLA undergraduates in exchange for sex.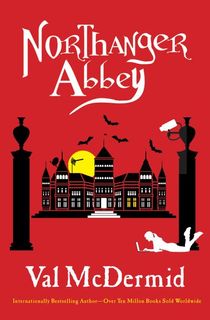 Northanger Abbey
Val McDermid, an internationally bestselling crime author, offers a twist on an early Jane Austen novel, using acute suspense and psychological complexity to deliver a witty take on Northanger Abbey. Cat Morland constantly bounces between nonsense and cynicism as she becomes familiar with multiple well-to-do families, wanting to lose herself in their hospitality and charm, but constantly nagged by the thought that everything is... too perfect...

Is Cat just overly suspicious because she reads too many novels? Is it possible to experience young love without the accompanying angst? Why is it that Jane Austen's stories of societal tension that feel both melodramatic and boring all at once always feel applicable to teenage life? Some of these questions and more are answered concisely by McDermid.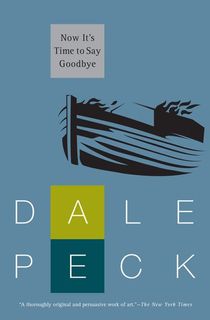 Now It's Time to Say Goodbye
A tense thriller focusing on race and class tension in a Kansas town, Colin and Justin's story in Now It's Time to Say Goodbye is initially spurred by the AIDS crisis. Fleeing New York City when the five hundredth person they know dies from the disease, the two men end up in a town founded by freed slaves in the wake of the Civil War that struggles to retain its identity as Caucasians buy up the town's land. Within weeks of relocating, they are implicated in a harrowing crime and discover that they can't outrun their own tortured history, nor that of their new home.

Dale Peck is the author of Sprout, the Lambda Literary Award for LGBT Children's/Young Adult literature winner for 2009, and was born in Long Island and raised in Kansas.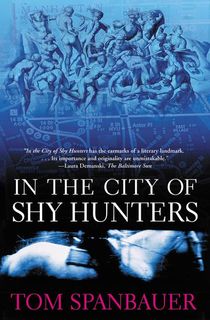 In the City of Shy Hunters
Coming of age while LGBT is frightening enough as it is, but we often forget how many had to do so during a mass epidemic that was associated with their very identity. In the City of Shy Hunters follows the shy Will Parker, who comes to explore his sexuality after moving to New York to escape his provincial western hometown. He soon falls in love with Rose, a tall African American drag queen and performance artist, learning how even the big city looks down on those who don't fit in its narrow norm. When AIDS evolves from rumors to a very real tragedy, Will takes part in a riot to repay the city for all it has taught him.

Tom Spanbauer isn't afraid to tackle topics head-on and teaches a course on "dangerous writing" in Portland, Oregon on how to do just that.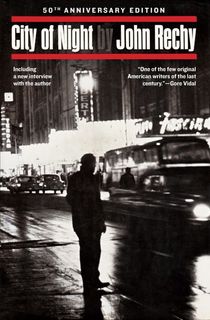 City of Night
A cult classic, City of Night was an explosive debut by John Rechy. Nearly 60 years later, the novel still delivers a clear picture of sexual subcultures across multiple cities. Filled with male hustlers, drag queens, closeted cops, and fetishists, the "youngman" of the story is witness to those that try to remain hidden while bathed in neon light. A deeply personal work for Rechy, it shows how the edges of America are often populated with those that go to bed in the core.
Michael Cunningham said John Rechy is "one of the few major American writers whose life is as interesting, and meaningful, as his work."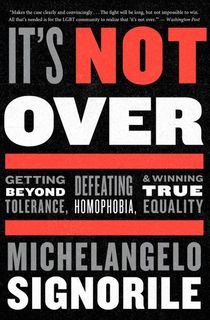 It's Not Over
The author of Queer in America, Michelangelo Signorile makes compelling arguments for continued activism in the LGBT world. It's Not Over argues that, even though marriage equality may be the law of the land, and more celebrities, athletes, and CEOs are throwing open their closet doors, celebration of progression must not come at the expense of losing ground forgetting what else needs fighting for. In fact, such excitement could blur the fact that homophobia and hatred are still facts of American life, and the very legislators that now come out every June to march in pride parades were once complacent in the dismissal of LGBT movements.
Signorile tells the stories of lesbian, gay, bisexual, and transgender Americans who have refused to be merely tolerated and are demanding full acceptance. Just as racism did not disappear with the end of Jim Crow laws or the election of Barack Obama, discrimination and hostility toward gay Americans haven't vanished simply by virtue of a Supreme Court decision.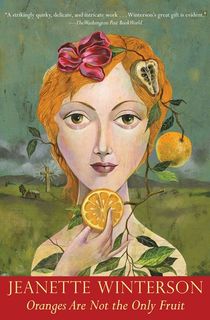 Oranges Are Not the Only Fruit
Jeanette Winterson's extraordinary debut novel received unanimous international praise, including the prestigious Whitbread Prize for best first fiction. Since then, Winterson has gone on to produce some of the most dazzling fiction and nonfiction of the past decade, including her celebrated memoir, Why Be Happy When You Can Be Normal?.
In Oranges are Not the Only Fruit, Jeanette, a bright and rebellious orphan, is adopted into an evangelical household. As she finds herself embroidering grim religious mottoes and shaking her tambourine for Jesus, she comes to terms with her unorthodox sexuality while what little balance in her home falls apart.
Now required reading in contemporary literature, Oranges Are Not the Only Fruit makes for an unforgettable chronicle of an eccentric, moving passage into adulthood.
Related: 10 Must-Read LGBT Books