Pride in the U.S. is a huge celebration—parades, block parties, and rainbow regalia define the season. Today's enormous, float-filled festivities were born out of protests and demonstrations that were the foundation of the gay liberation movement in an era when police raids, arrests, and discrimination were rampant.
On June 28, 1969, a routine police raid of the Stonewall Inn didn't go according to plan. The crowds of revelers turned against the police, and set off a series of protests that heralded a new era of advocacy and a shift towards rhetoric of gay liberation. One year later, in 1970, the anniversary of the Stonewall riots was commemorated with the first Gay Pride marches in New York, Chicago, and Los Angeles, on what was then called Christopher Street Liberation Day.
Related: 13 Classic LGBTQ Novels to Celebrate Pride Month
What better way to commemorate the Stonewall Riots than by delving into some LGBTQ history? From books that recount events that transpired decades before the Stonewall Riots to the AIDS crisis in the 1980s and 1990s and onto modern day, these nonfiction reads will get you up to speed on the lives, struggles, and achievements of queer figures past and present.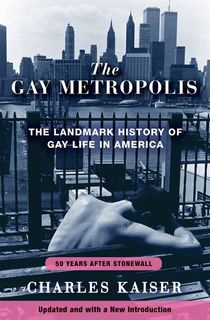 The Gay Metropolis
This comprehensive text takes us through decades of LGBTQ history. Beginning in the 1940s, The Gay Metropolis highlights every major event that has impacted the LGBTQ community, touching on the Stonewall Riots, the AIDS crisis, and even the creation of West Side Story (staged by four gay men). In addition to covering historical events, this book also stops by various cities in America, and all over the world. By exploring LGBTQ communities in different parts of the globe, Kaiser chronicles a powerful journey of perseverance and self-acceptance that all LGBTQ people embark on, no matter where they're from. Originally published in 1997, this groundbreaking saga instantly became a timeless classic.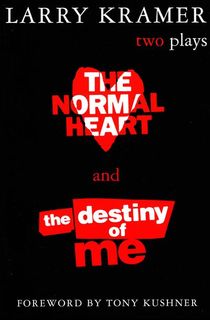 The Normal Heart and The Destiny of Me
This collection contains The Normal Heart and The Destiny of Me, two plays that take place during the AIDS crisis in the 80s. Set during the early years of the epidemic, The Normal Heart is an examination of society's treatment towards the LGBTQ community, especially those who were living with the illness.
Highlighting how ignorance only leads to death, this moving play captures how helpless the LGBTQ community was when the disease was running rampant and no one, not even the government, was doing anything to help. The Destiny of Me takes a more personal approach by focusing on an AIDS activist who is forced to seek treatment from a doctor he's openly criticized in the past. Both works are equally eye-opening, and are essential reads for anyone interested in this moment in history.
Related: LGBT Authors to Read Year-Round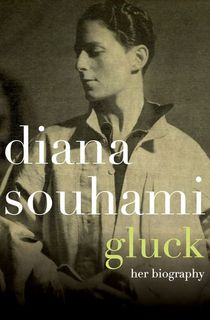 Gluck
While Stonewall certainly gets a lot of focus when examining gay history, it was far from the first LGBTQ rebellion against the norm. Enter the painter Gluck, born Hannah Gluckstein in 1895. Gluck was a wealthy, fearless painter who brazenly wore masculine clothing—turning androgyny into high fashion—and openly pursued affairs with women in the 1920s and 30s. Her biography is a must-read for anyone interested in lesbian art and relationships in the interwar years.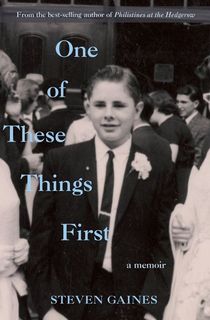 One of These Things First
Six years before that fateful night at the Stonewall Inn, Steven Gaines was a young, confused, and hurting, gay fifteen-year-old. Facing bullying at school, and with nowhere to turn, he attempted suicide, and was committed to the infamous Payne Whitney Psychiatric Clinic. There, coming-of-age in a world that didn't want him as he was, Gaines dove into conversion therapy. Moving, poignant, and hilarious by turns, One of These Things First is both a story of a time and place, and also a deeply personal memoir that continues to resonate today.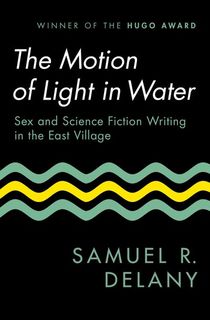 The Motion of Light in Water
At the same time that Steven Gaines was entering the Payne Whitney Clinic, a social and sexual revolution was happening just downtown. Samuel R. Delany lived in an entirely different world— the bohemian enclave of the 1960's East Village. There, Delany penned his first novels in what would become a highly successful career as a science fiction writer. This memoir will bring you into the vibrant world of the East Village, where unusual relationships and famous artists, writers, and musicians were the norm, and experimentation—both sexual and artistic—was the driving philosophy.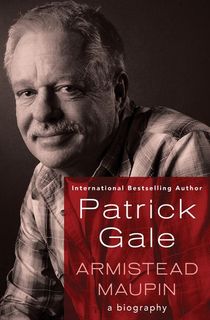 Armistead Maupin
The gay rights movement found an unofficial capital in San Francisco in the 1970s and 80s, and in 1974, Armistead Maupin began chronicling it in a newspaper serial that would become Tales of the City. Maupin captured the social upheavals of the 70s and 80s as they happened—from coming out to interracial relationships to activism and AIDS. As one of the first places LGBT folks saw their lives reflected in fiction, Tales also changed the world in its own way and made LGBT life feel less foreign to straight readers. This biography offers an intimate look at the man behind revolutionary novels.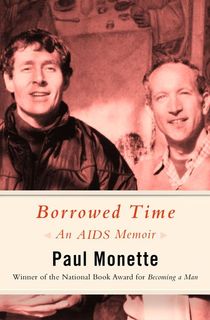 Borrowed Time
While we celebrate queer accomplishment and community during Pride, it's also important to take the time to remember and reflect on those who are no longer with us. In the 1980s, a little-understood illness began to spread—and though it was present in all populations, it was particularly devastating to the gay community. Over 25 years after the onset of the AIDS crisis in the United States, we must remember not just the numbers, but the staggering individual loss that so many experienced during that period. Borrowed Time is just such a book—it is Paul Monette's seminal memoir about losing his lover, Roger, to a disease that was little understood.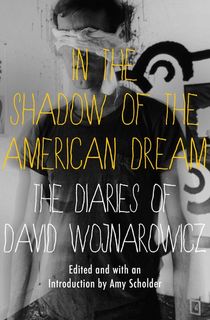 In the Shadow of the American Dream
David Wojnarowicz took the New York art world by storm in the 1970s. Like so many others, AIDS altered Wojnarowicz's life irrevocably. After seeing friends and lovers suffer and pass away in the 1980s—and bringing explicit activism into his art—he himself succumbed to the disease. In the Shadow of the American Dream is a collection of excerpts from his journals, ranging from a teenage Outward Bound trip to his own diagnosis. Raw and rage-filled, Wojnarowicz's journals bring you into the mind and experiences of an extraordinary man.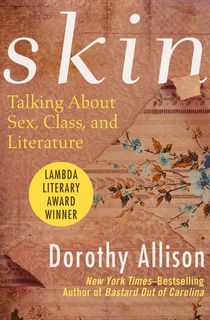 Skin
In this collection of narratives and essays, Dorothy Allison dives into the complexities of gender, sexuality, and class through reflections on her own life. From Allison's childhood in South Carolina to her adulthood in the 1990s as an activist outside of NYC, Skin is both a work of feminist theory and a portrait of a woman coming into her own amidst the lesbian and feminist communities of the 1980s and 90s.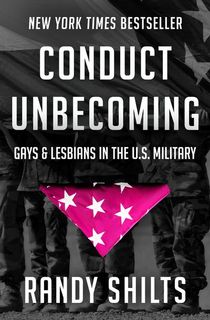 Conduct Unbecoming
Originally published the same year the "Don't Ask, Don't Tell" policy was first initiated by the US military, Conduct Unbecoming is a history of LGBT servicepeople. While queer military personnel are now able to serve openly, there has—as with every aspect of life—been a queer presence in the military since it was first founded. Conduct Unbecoming serves as an account of those soldiers in history and the recent past.
Queer Latino Tesitmonio, Keith Haring, and Juanito Xtravaganza
Queer people of color often go unnoticed or unrecognized for their contributions towards the LGBTQ community. Queer Latino Testimonio addresses this issue by focusing on Keith Haring, who was widely known for his pop art and graffiti-like artistry. Haring was openly gay and though he was white, he shared a strong bond with the queer Latinx community in New York City. But when he passed away, art historians and critics alike failed to mention Haring's connection with the community, glossing over this vital aspect of his identity. The book focuses on this issue through the eyes of Haring's lover, Juan Rivera, as he explains his relationship with Haring and how his culture helped shape one of the most iconic queer artists in recent history.
Stonewall
If you want to learn the history of the riots at Stonewall and the role they played in changing the face of gay liberation in the United States and abroad, Matt Duberman's book is a great place to start. Duberman gives an in-depth, up-close account of the night of the riots, as well as an introduction on what it meant to be gay in 1969 New York, and to the changes in the gay and lesbian activism that came in the aftermath of Stonewall.
This post is sponsored by Open Road Media. Thank you for supporting our partners, who make it possible for Early Bird Books to continue publishing the book stories you love.