Writing an engaging story about an original world is one thing, but knowing how to deliver facts with attention to storytelling is just as impressive. If you're only reading fiction, you may be missing out on some of the best narratives ever told—these true stories have unparalleled accessibility and potential for connection.
Losing yourself in a fantasy world or sci-fi future can be a much-needed departure from the stresses of our lives, so it's good to know that the same can be done with real-life events. Parts of human history are so miraculous and impactful that it's impossible not to be amazed, and biographies and memoirs show the depth of character we all possess. Here's our list for the best nonfiction books of all time.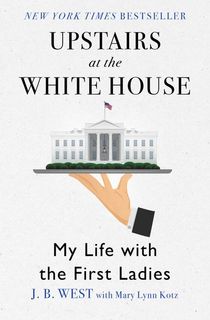 Upstairs at the White House
J.B. West spent nearly 30 years with the families of America's presidents, functioning as chief usher of the White House. Ultimately dictating every organized activity or event of 1600 Pennsylvania Avenue, West is privileged to have some of the most intimate knowledge of six first families, including parents, children, friends, houseguests, and more. His memoir is a humanizing account of the decades he spent adjacent to them.
Related: Step Inside the White House with These Entertaining Reads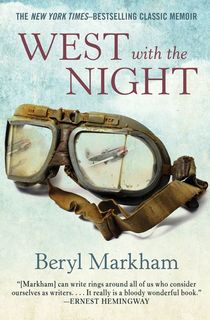 West with the Night
Beryl Markham was born in England, but grew up on a farm near the Great Rift Valley in Kenya, eventually becoming the first licensed female horse trainer in the country. Continuing her life of non-conformism, she was one of the first pilots to solo fly across the Atlantic from east to west.
She was also an excellent writer—after reading this memoir, Ernest Hemingway told his editor that Markham "has written so well, and marvelously well, that I was completely ashamed of myself as a writer." Her memoir covers the flight, experience as a pilot and racehorse trainer, and life in Kenya during the 20s and 30s.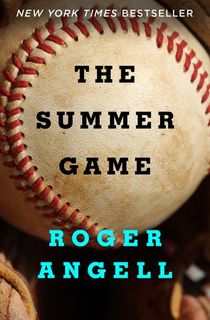 The Summer Game
Roger Angell is the only writer elected to membership in both the Baseball Hall of Fame and the American Academy of Arts and Letter, and his first book covering America's favorite pastime explains both honors. This tribute to the sport is more than a dive into the details of games, lives of players, or controversies of different eras; rather, it explores the function baseball serves in the average American's psyche. The Summer Game is a clear picture enjoyed by superfans and curious readers alike.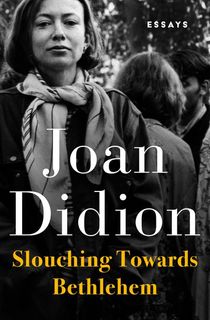 Slouching Towards Bethlehem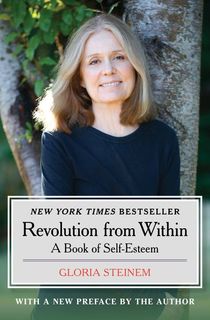 Revolution from Within
Gloria Steinem's revolutionary look at the psychology of reflection and self-confidence serves not only as a crucial piece of feminist literature, but as a critical exposé of the self-help and political genres in general.

Proposing that the process of positive transformation comes not from external or internal change on their own, but by the two working together, she explores the psychology of historical role models to uncover the path to controlling your own authority. As Steinem states: "Without self-esteem, the only change is an exchange of masters; with it, there is no need for masters."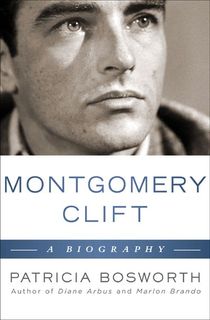 Montgomery Clift
A monumental figure in the history of Hollywood, Montgomery Clift was an actor with an impact comparable to James Dean or Marlon Brando—he was noted for his portrayal of "moody, sensitive young men" by The New York Times. An actress herself, Bosworth's biography gives incredible insight to the world of Hollywood. She crafts an organic narrative that reveals a life just as troubled as the characters Clift portrayed, with very few happy endings in contrast.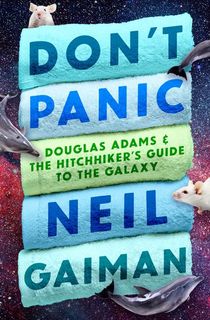 Don't Panic
A perfect accompaniment to the humor-filled classic by Douglas Adams, Don't Panic covers many letters, scripts, and notes by the author of The Hitchhiker's Guide to the Galaxy. Neil Gaiman's coverage of Adams' life and work has been updated to include the author's death in 2001.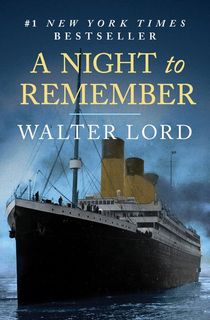 A Night to Remember
Walter Lord interviewed 63 survivors of the historic sinking of the RMS Titanic, in addition to drawing on multiple memoirs, books, and articles they had written, delivering a collection that remains the definitive resource of the evening.
While the James Cameron movie and many other depictions of the tragedy focus on the element of social and economic class (Lord also served as a consultant during the 1997 production of Titanic), the book depicts the human reactions ranging from fear, bargaining, and acceptance that were present across all classes.
In Cold Blood
Truman Capote's works are seen as American classics, be they novels, plays, or nonfiction. His dive into true crime is no different, defining how writers would continue to explore nonfiction by combining storytelling techniques from fiction novels. Capote's narrative depiction of the 1959 quadruple-murder of the Hebert Clutter family, ultimately his last full-length novel, helped spark the now intense popularity of true crime.
Related: 10 Books Like In Cold Blood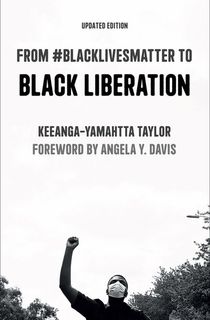 From #BlackLivesMatter to Black Liberation
With the recent explosion of protests across the country, it's become impossible to ignore the discussion of race in the United States. Many are already aware that the issues are more complicated than a few bad cops, but that complexity often leaves people intimidated by the vast history and numerous explanations. Keeanga-Yamahtta Taylor presents a comprehensive analysis of not just the #BLM movement, but of the interwoven systems that led to the current levels of unrest in America specifically.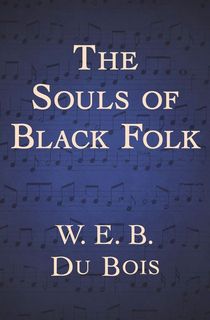 The Souls of Black Folk
W.E.B Du Bois lays out an evident thesis and gives little room for argument: to expect a human being to beg for the rights that are inherent to all mankind is indignifying and preposterous. Playing a crucial role in American racial politics before and after the turn of the 20th century, this essay solidified the arguments for civil rights in the following century. Du Bois also makes a point of addressing the then-popular position of accommodating white supremacy to maintain what few rights African Americans had, a strategy championed by his contemporary Booker T. Washington, stating that it would only serve to perpetuate black oppression in the country.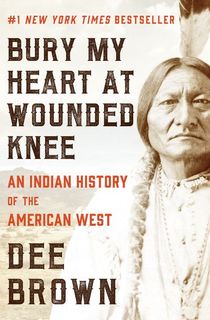 Bury My Heart at Wounded Knee
Dorris Alexander "Dee" Brown delivers a crucial read to understanding American history, and brought much-needed clarity to the destruction of Native tribes in the country since its colonization. Covering violent battles and massacres, in addition to broken treaties and legal abuse, Bury My Heart at Wounded Knee shows how multiple cultures and people were not just displaced, but utterly demoralized in their efforts.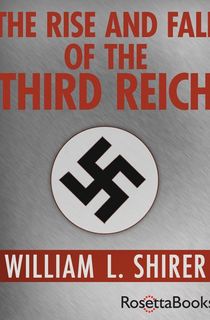 The Rise and Fall of the Third Reich
Lasting 988 years fewer than the 1,000 Hitler promised, The Third Reich still delivered an era of unprecedented unrest and violence to the world. One of the most heavily documented eras in history, evidence ranges from direct orders from the Nazi leader himself to diaries of low-ranking officials.
Still, the rise of such an empire remains an enigma to many. William L. Shirer reported on The Third Reich since 1925 and spent years examining the documents of the era, resulting in this definitive evaluation of one of the most chaotic periods in human history.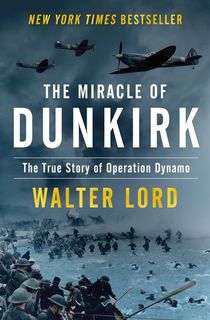 The Miracle of Dunkirk
Based on hundreds of interviews with survivors of the evacuation, Walter Lord covers one of the most crucial periods in World War II. The hundreds of thousands of French and British soldiers were all that stood between Hitler and Western Europe, eventually pushed to the now historical beach and forced to defend themselves until aid arrived.
Churchill only expected to save a small portion of the brave men, but, as Lord details, hundreds of non-military navy vessels partook in the evacuation and ended up saving nearly the entire army. It's frightening to imagine what the outcome of the war would have been without this miracle.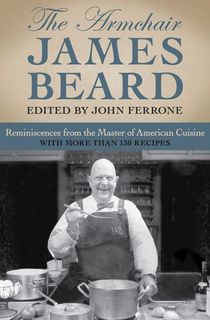 The Armchair James Beard
America's first celebrity chef was much more than a great cook. Teacher, culinary chemist, food reviewer, and visionary for the future of restaurants in the country, James Beard is an integral part of American food culture—and his essays on the significance of cooking and subsequent consumption of food are heartfelt and hilarious. The collection also includes over 100 recipes of significance in Beard's life, from the most elegant meals to the simplicity of a buttered baked potato he enjoyed on a train.
Silent Spring
A crucial landmark in the public recognition of the environmental movement, Rachel Carson's use of a range of scientific research led to the eventual ban of DDT, an insecticide that had caused massive damage to wildlife, agriculture, pets, and humans. Calling for us to think and act carefully, Carson's book makes clear that humans are no longer just the product of nature, but its self-appointed stewards, and need to prevent future corporations from ignoring that responsibility.
Related: 50 Years of Earth Day History: How Silent Spring Changed the World
The Hot Zone
The current pandemic has brought an immense amount of clarity to the subject of infections and general disease, but it's caused a similar degree of confusion and concern. Richard Preston's look at the ebola virus outbreak in America gives helpful context as to how humans respond to different viruses. The immediate reaction to a disease that killed 90% of its victims can help contextualize the lack of urgency in tackling COVID-19's low mortality rate, and how damaging that dismissal can become.
Related: 8 Books About Disease to Get You Through the Coronavirus Outbreak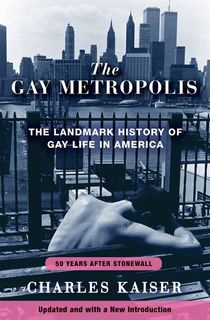 The Gay Metropolis
One of the most comprehensive texts on LGBTQ history written in the 20th century, The Gay Metropolis touches on the Stonewall Riots, the AIDS crisis, and even West Side Story. Kaiser didn't limit his work to America, either—by exploring LGBTQ communities in different parts of the globe, Kaiser chronicles a powerful journey of perseverance and self-acceptance that all LGBTQ people embark on, no matter where they're from. Originally published in 1997, this groundbreaking saga instantly became a timeless classic.
Related: LGBT Authors To Read Year Round