Christopher Nolan's World War II drama, Dunkirk, captivated audiences when it hit the big screen in July of 2017. Based on the real-life battle that took place in May of 1940, the film immortalizes one of history's most remarkable—and unlikely—survival stories as an entire country bands together to save itself and its people.
It's a battle that New York Times-bestselling author Walter Lord also explores in his book and definitive text on the subject, The Miracle of Dunkirk. Cornered by Nazi forces on the beaches of Northern France, the French and British armies were the only buffer between Western Europe and a catastrophic Axis victory. Surrender was unthinkable. Doing so would give Hitler unimpeded access to city strongholds Paris and London, and drastically turn the tide of the war—in German favor.
Related: Reading Through History: The Battles of World War II
But in the nick of time, a miracle happened. With their defense faltering after days of battle, thousands of English civilians volunteered to join the Churchill-sanctioned evacuation effort "Operation Dynamo." Aboard their pleasure yachts and fishing boats, these unsuspecting heroes stood alongside trained English soldiers to rescue the 338,000 stranded.
In honor of the 338,000 who fought for Europe and of the courageous civilians who brought them home, we're taking a look at nine other inspiring survival tales. From crash-landings and shipwrecks to the pursuit of freedom in the midst of a refugee crisis, these men and women also refused to stand down and achieved their own miracles.
If you loved the movie, get the full story by reading The Miracle of Dunkirk.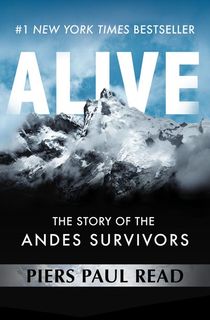 Alive
"I come from a plane that fell in the mountains…" So begins two strangers' written plea for help. Ten weeks prior, they'd been among 45 other passengers on Santiago-bound Flight 571, a Uruguayan aircraft that mysteriously vanished from control tower radars. Stranded in the Andes, the 16 survivors stared down avalanches, starvation, and the horrifying choices humans consider in the face of death. This New York Times bestseller explores how, against all odds, the friendship and unwavering determination of 16 strangers kept them alive.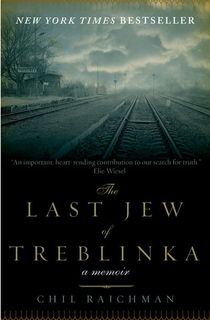 The Last Jew of Treblinka
In 1942, Chil Rajchman arrived at Treblinka, an extermination camp with a staggering death toll—over 700,000—that's second only to Auschwitz. As a "barber" and "dentist" of Treblinka, Chil shaved the heads of fellow prisoners, examined the dead for golden teeth, and witnessed gassing after senseless gassing. Mostly written while hiding in Warsaw, Chil's memoir of his imprisonment—and extraordinary escape—is the only survivor account to leave the camp. And in the tone of Elie Wiesel's Night, The Last Jew of Treblinka is a testament to the power of the human spirit.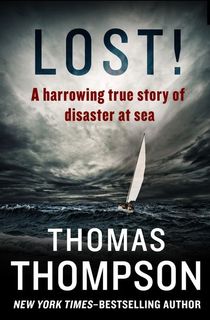 Lost!
With plans of sailing to Costa Rica, three family members—Bob and Linda Tininenko, and Linda's brother, Jim—embark on a sea-faring adventure. In the span of ten days, they become lost at sea—their trimaran battered by unexpected gale-force winds and giant waves. As they endure the brutal Pacific elements, the trio faces internal conflicts that, like the weather, ultimately endanger their chances of survival. Lost! moves with the pace of your favorite nautical thriller, and at the same time is a powerful examination of religious faith and the source of hope amid disaster.
Related: 15 Essential Titanic Books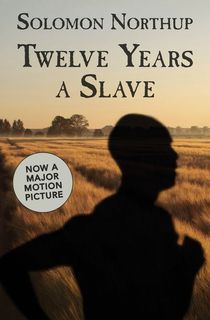 Twelve Years a Slave
In 1841, Solomon Northup landed a gig with a traveling circus—only to be the victim of his employers' vicious scheme. After being abducted and sold into slavery, Northup withstood the back-breaking work and cruel injustices of plantation life, until he found freedom 12 years later. His memoir was recently adapted into a film of the same name, though his unflinching portrait of the dark heart of 19th-century America has touched readers for over 100 years.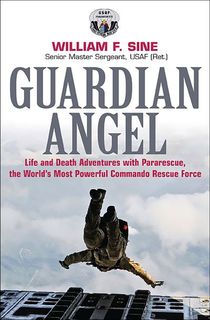 Guardian Angel
Members of the U.S. Air Force Pararescue—also known as the PJs—are the real-life incarnations of Mission Impossible's Ethan Hunt. Since 1947, they've soared above jungles, swung from helicopter cables, and dove into bombs blasts with one goal in mind: to save the lives of others. In Guardian Angel, Senior Master Sergeant Sine shares the tales of his most hair-raising missions, paying tribute to the fearlessness of the world's greatest rescue team and brotherhood.
Escape from Camp 14
The history of North Korean prison camps extends far beyond those of even Adolf Hitler and Joseph Stalin. To be born inside these camps is to be trapped in a ruthless, dog-eat-dog world—one whose doors are permanently locked from the inside out. That is, until Shin Dong-hyuk achieved what no else had dared: escape. Through the heart-wrenching tales of Shin's childhood, author Blaine Harden explores the corruption of Kim Jong Eun's sealed nation while introducing readers to the remarkable young man who broke his chains and left North Korea behind.
33 Men
In 2010, 33 men entered the San José copper-gold mines. Fourteen weeks later—after a rockfall trapped them deep beneath the earth's surface—they finally emerged. By then, the entire world was watching as NASA, the Chilean government, and global corporations orchestrated a near-impossible rescue mission. 33 Men recounts the harrowing days they spent underground and their ingenious ability to adapt to life 2,300 feet below.
A Hope More Powerful Than the Sea
Perhaps no one knows the meaning of resilience more than Doaa Al Zamel. As a Syrian refugee in an unstable Egypt, she was forced to run once the Egyptian government collapsed—but this time, she set her sights on Europe. While on a boat with her fiancé, they were attacked at sea. Unable to swim, but suddenly responsible for two child survivors, Doaa spent days floating in the water via an inflatable ring until they reached safety. In A Hope More Powerful Than the Sea, Melissa Fleming chronicles Doaa's incredible journey, and simultaneously puts a face to the crisis our world too frequently ignores.
Ruthless River
Holly and Fitz Fitzgerald, a newlywed couple enjoying their extended honeymoon, find themselves crash-landed in the center of the Peruvian jungle. Their only salvation? A small raft, crudely built from whatever materials they could find. For hundreds of miles, they float down a South American river, staving off hunger, Amazonian predators, and an increasing sense of hopelessness. Ruthless River is their real-life romance-turned-horror story, in which Holly remembers how their strength and confidence in each other helped them beat seemingly unbeatable odds.
This post is sponsored by Open Road Media. Thank you for supporting our partners, who make it possible for Early Bird Books to continue publishing the book stories you love.
Featured Photo: Poster of "Dunkirk" via Warner Bros.