Let's face it: The amount of classics in your TBR pile could fill a library. If you're like us, you aim to be a well-rounded reader, but taking on that challenge can be intimidating. Luckily, we're here to help you get to the good stuff first. Behold! 10 famous memoirs that deserve to be at the front of your stack.
West with the Night
After reading Markham's memoir about her 1936 solo flight across the Atlantic, Ernest Hemingway famously wrote to his editor that Markham "has written so well, and marvelously well, that I was completely ashamed of myself as a writer." Read this memoir before checking out bestselling-author Paula McClain's acclaimed novelization of Markham's life in Circling the Sun.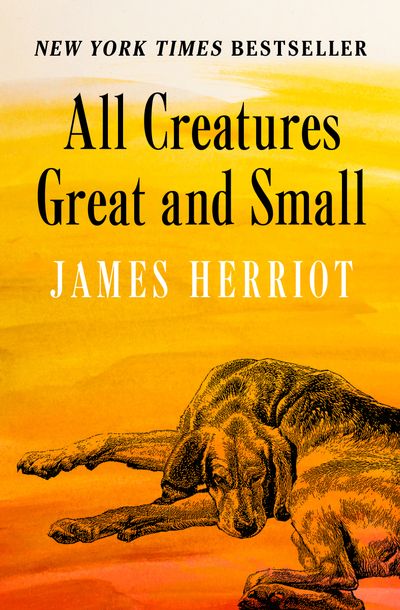 All Creatures Great and Small
Having a bad day, a rough month even? We dare you to read All Creatures Great and Small or any of Herriot's celebrated memoirs and not crack a smile. These charming stories of a country animal doctor are truly a delight and some of the most fun you can have reading books. No joke.
Personal Memoirs of Ulysses S. Grant
Sorry, Barak Obama, but Ulysses S. Grant's autobiography is still considered the biggest literary achievement by a U.S. president. If you think of Grant only as a military bull and political failure, then his memoir will give you a more complete (not to mention fascinating) portrait of the man who led the Union army to victory.
Out of Africa
Bixen moved to Kenya from Denmark in 1914 to marry her Swedish cousin Baron Bror von Blixen-Finecke. While the marriage dissolved a few years later, Bixen stayed in Kenya to manage their coffee plantation and create her own adventures. Out of Africa is a breathtaking love letter to Kenya and the story of a woman taking her life into her own hands.
Angela's Ashes
If you think you've read your share of stories about tough childhoods, then clearly it's time to finally pick up Angela's Ashes. "Worse than the ordinary miserable childhood is the miserable Irish childhood," Frank McCourt writes. "Worse yet is the miserable Irish Catholic childhood."
Night
Night is not only an account of how a teenage Wiesel survived the Nazi death camps that eviscerated his family; it also wrestles with the greater philosophical questions of the Holocaust, such as how could the god he believed in have let the Holocaust occur? This is one of the most important memoirs to come out of the Holocaust and essential for every human being to read at least once.
Walden
The writer of lines like, "I went to the woods because I wished to live deliberately," Henry David Thoreau was the arguably original bearded hipster. But in all seriousness, Walden, part memoir, part philosophical treatise will have you thinking about how you, too can derive more inspiration from the natural world around you and live a more purposeful life.
The Story of My Life
Maybe you've seen The Miracle Worker or maybe you've just seen South Park's interpretation—either way Helen Keller's autobiography is still an amazing achievement and merits a read. Even the most cynical reader will be inspired by what Keller was able to accomplish in her lifetime, and will finish the book with a renewed sense of what is truly possible.
A Long Way Gone
As a 13-year-old boy in Sierra Leone, Ishmael Beah became a soldier in his country's deadly civil war. At heart a thoughtful and gentle boy, Beah quickly learned that he was capable of horrific acts of violence. It's tough to read Long Way Gone and not question what you would have done in Beah's situation: At what point can we truly know ourselves?
A Moveable Feast
Literary nerds, be prepared to geek out at this star-studded look at the literary scene of 1920s Paris. Featuring characters such as F. Scott Fitzgerald and Ford Maddox Ford, A Moveable Feast is just as compelling as any of Hemingway's novels and a must-read for fans of 20th century American literature.
Featured Photo: "Out of Africa" (1985), via Universal Pictures
KEEP SCROLLING FOR MORE STORIES
Published on 08 Jun 2015
---
---