As if the fiction of a favorite author wasn't enough of a joy, occasionally the author offers another gift in the form of a glance into their own life. When an author pens a memoir, series of essays, or even a cookbook, they are offering a little behind the scenes look at what inspires them to create.
It's an entirely different experience reading a work of personal nonfiction rather than a biography from an outside source. So, let's enjoy the sneak peeks into the lives of writers, and compare their written experiences with their works of fiction to see just how much their reality influences their art. Here are six gripping authors, their in-depth memoirs, and a notable work from their catalogue of fiction.
Donna Leon
Wandering Through Life
Donna Leon is famous for her bestselling Guido Brunetti mystery series, but in this memoir, she recounts the adventures in her own life. In 1976 Leon decided to teach English in Iran, which led to further teaching jobs in China and Saudi Arabia before she went to Venice. This sparked a decades-long admiration for Italy—and surely inspired the first book in her bestselling series.
Aside from her travels and time in Italy, the vignettes in Leon's memoir explore her childhood in New Jersey, her love of opera, and her support for the environment, especially her fascination with bees.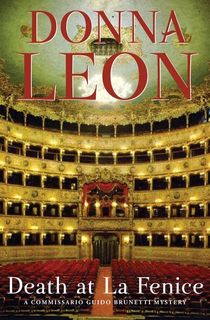 Death at La Fenice
The first book in the Guido Brunetti mystery series sees the Venetian detective solving the murder of a widely-disliked German conductor who was poisoned during intermission at the famous La Fenice opera house. Called "one of the most exquisite and subtle detective series ever" (The Washington Post), Leon's love for Venice is made clear as Brunetti must use his intimate knowledge of the city to crack the case.
Eileen Goudge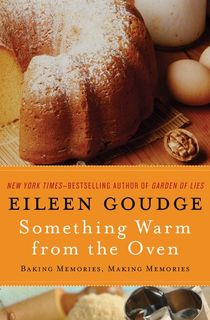 Something Warm from the Oven
I'm not gonna lie, I love a good cookbook. This one has a lot of great recipes and good cooking tips. Even better than that, Goudge blends recipes from both her family history and readers who felt compelled to share their treats with her. Goudge is known for inserting food into her novels, so it is no surprise that she shares the stories behind the recipes as she introduces each one. These make-from-scratch recipes use simple ingredients and add some twists on yummy favorites.
Immediate Family
Keeping with a subject obviously dear to the author's heart, this novel is all about family. Here Goudge reminds us that family is not always the one you're born into, but rather the one you make. Throughout this novel, the reader gets to know longtime friends who come together again for a college reunion.
Related: My True Romance Behind "Trail of Secrets" by Eileen Goudge
Things have certainly changed for Jay, Franny, Emerson, and Stevie in the 15 years since they've graduated. They're each facing their own specific milestone moment when they come back together. Can they support each other through the highs and the lows of navigating life while trying to keep their own heads above water?
Make a treat from Goudge's cookbook and then settle in to see what happens to this immediate family.
Ruth Reichl
Save me the Plums: My Gourmet Years
A memoir. A cookbook. A cookoir? Whatever you want to call it, you'll find this book by Reichl hard to put down. A glimpse into the world of one of the world's most famous magazines, Gourmet, from the woman who dreamed of working in the food industry reading it as a girl. And then she became its editor.
Related: Food for the Soul: 10 Best Culinary Memoirs
If you ever wondered what it would be like to run a magazine, taste the world's best food, meet gifted writers, and juggle a family and life of your own, this is the tale for you.
Delicious!
What should one do with all the knowledge gained living in one of the most famous cities in the world, where award winning food is made every day? Write a book about it! Well, another book about it. This time, Reichl channels all the drama of working at a magazine, a food shop, and in NYC in general into this fiction book.
The main character, Billie, finds herself in some very unique positions, including unearthing a forgotten stash of letters from WWII. The letters were written to a world famous chef from a young girl in Billie's new role at the publication, Delicious! Will Billie make it in this new city that is so far away from her family? Will she ever figure out her place? Maybe these lost letters are more than a way for her to interpret the past, paving a path to her future.
Lawrence Durrell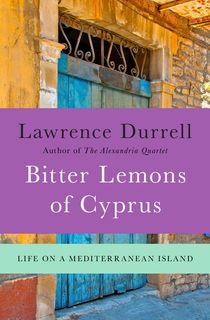 Bitter Lemons of Cyprus
Lawrence Durrell is one of those people who seemingly fit many lives into one. He worked in British government. He wrote poems. He traveled extensively. And now we are treated to an inside look at his time living in Cyprus.
He picked quite a tumultuous time to live there, as it struggled to define itself: part of the British empire, part of Greece, or part of Turkey? Durrell invites you to participate in island living that's anything but tranquil.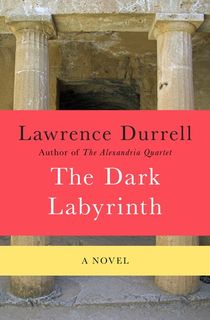 The Dark Labyrinth
Durrell conjures up a fictitious visit to Crete with a group of tourists who thought they were going to sightsee for the day. However, due to an unforeseen rockslide, these tourists will not only come to know each other intimately, they will come to depend on each other. Contrast the island experience that Durrell lived with the one he envisioned. Both have life changing drama.
William Styron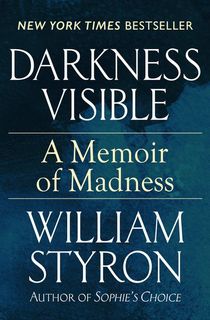 Darkness Visible
Authors are artists and creators who often wrestle with deep emotions. In this memoir, William Styron opens up about his depression. He describes how he was lost and on the brink of ending his life. With courage, he takes readers through what others often feel is too stigmatized to share, including hospitalization and the hard work that goes into prioritizing mental health.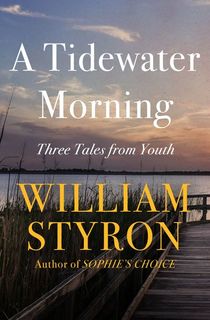 A Tidewater Morning
This is a collection of short stories that delve into the headspace of the character, Paul, at milestone moments of his life. The setting is Styron's own Virginia landscape, and the circumstances stem from Styron's own life. Knowing that he was an author who lived with mental illness, the emotions he describes are rich in their depth and authenticity.
Joyce Maynard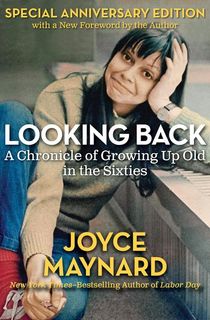 Looking Back
When parents tell their offspring they were teenagers once too, this bit of sharing is often met with eye rolls. But for Joyce Maynard, the proof is in the pudding. She documented her teenage years in real time in publications such as The New York Times and in this memoir.
Her teenage point of view on major events in history of the early '60s is fascinating in and of itself, but throw in a foreword in the anniversary edition written by an older (and hopefully wiser) Maynard, and the reader is treated to the personal events that were going on behind the scenes. This includes the difficult relationship with her parents and a romantic one with J.D. Salinger. Yeah, that J.D. Salinger.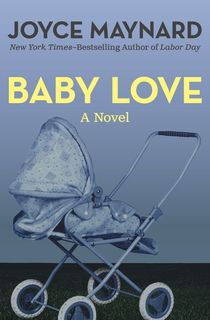 Baby Love
Maynard has always been a prolific fiction writer, and she's even had her stories featured on the big screen. This selection from her library of works is from the point of view of teenage girls. But don't get fooled into thinking this is a simple high school mean girl drama—these girls are becoming mothers.
Each of the three young women have a very different entrance into the club of new mothers, and if it wasn't enough to deal with the drama of being a teenage mom, Maynard makes her signature move of writing in a thrilling twist that could change each character's trajectory forever.