If you've shrugged off biographies, autobiographies and memoirs as being boring, we get it—it's hard to compete with an out-of-this-world sci-fi novel, a thrilling mystery that sends chills down your spine, or a historical fiction book that makes you feel like you've been transported to a whole other period.
But the best biographies and memoirs are anything but boring, and they're far from a dry history textbook that simply recounts the past. Rather, they tell captivating stories that are all the more powerful because they are real—and really, what could be more fascinating than getting in someone else's head?
Whether you're looking for autobiographies that allow you to better understand famous and powerful figures; memoirs that will make you feel more connected to the people around you; or biographies that make you wonder how some people can be so inhuman (see: serial killers), each one of these works is guaranteed to fascinate you until the very last page.
When You Want a Best-Selling Biography
The Lost City of Z
Still not convinced that biographies can be just as compelling as fiction? Go for a best-seller—after all, millions of people probably aren't raving about a boring book. We suggest you start with The Lost City of Z, a biography written by New Yorker staff writer David Grann. Grann manages to make the biography of Col. Percy Fawcett read like a mystery and travel narrative, which isn't as hard as it sounds when you've lived a life as incredible as his.
Fawcett spent 20 years combing the Amazon jungles, searching for the ruins of an ancient civilization and having run-ins with giant anacondas and poison-arrow wielding tribesmen—no wonder this biography was made into a movie.
When You're Looking for Inspiration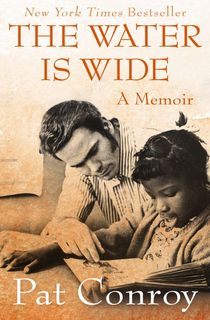 The Water Is Wide
While there are plenty of fictional characters that inspire us, biographies and memoirs based on true stories tend to pack a bigger punch. One of our favorites is The Water Is Wide, a classic Pat Conroy memoir that chronicles his experience with public schools during the Civil Rights movement.
At Yamacraw Island, located just two miles from South Carolina's coast, the isolated, mostly black community was still suffering heavily from decades of racism. Conroy's memoir gives us hope, though: You will feel at least a little lighter after reading about how one teacher's efforts paid off, showing the power of education to make real change.
When You Want to Step Into Someone Else's Shoes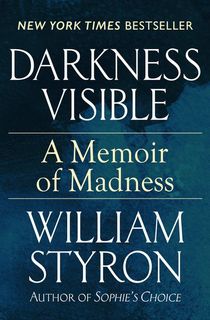 Darkness Visible
One of the marks of a great memoir is its ability to make you more empathetic to a situation you've never experienced. If you've never struggled with depression, count your blessings—then read William Styron's Darkness Visible to truly understand how lucky you are. With searing prose (he compared his depression to "being in prison in an intensely hot room from which there's no escape"), Styron took a topic that many still struggle to discuss—mental illness—and made it accessible for readers around the world.
This book started out as a short, essay-length memoir, also called "Darkness Visible." It's one of many memoir examples you can read online for free.
When You Need Some Girl Power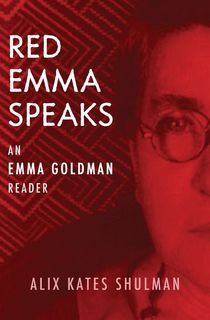 Red Emma Speaks
Emma Goldman is the feminist, anarchist political activist you probably haven't heard of. Born in 1869 in the Russian Empire, she emigrated to the U.S. in 1885 and quickly became known as a "rebel woman." An advocate for women's rights, freedom of speech, free love and homosexuality, she may have occasionally taken things too far—Goldman plotted to assassinate financier Henry Clay Frick—but there's no denying she moved the needle and sparked national conversation.
In Red Emma Speaks, Shulman has collected Goldman's various essays and selected portions from her 1931 autobiography to give a complete overview of one of the gutsiest women from the turn of the 20th century.
When You're Feeling Artistic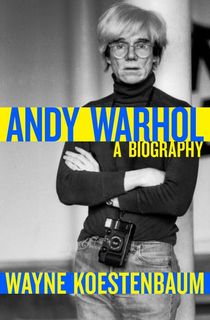 Andy Warhol
Andy Warhol did a whole lot more than paint those Campbell's cans—he made films; turned people into "Superstars," and helped bring the term "pop culture" into the public conscious. To dive deep into the enigmatic artist, we've chosen a biography from cultural critic Wayne Koestenbaum.
Koestenbaum digs into Warhol himself, but the book is bigger than that; it "should tempt both those generally familiar with Andy Warhol and, even more, young people who have trouble imagining how popular art can challenge the status quo" (Los Angeles Times).
A Widow's Story
It seems that everything Joyce Carol Oates writes turns to gold. She's won virtually every writing award there is; ; she's revered for both her short story writing (see: "Where Are You Going, Where Have You Been?") and novels—one of her more famous novels, We Were the Mulvaneys, was an . So naturally, it's no surprise that Oates is also a master at writing emotional, engaging memoirs.
A Widow's Story examines her last days with her husband after 46 years of marriage, and the unexpected aftermath of his death. If you read it, you should make sure you're well-stocked on tissues.
When You Need a Good Scare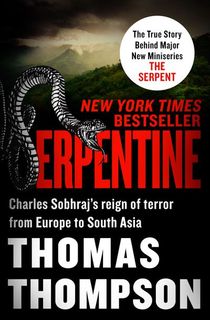 Serpentine
If you love everything true crime and want to dash any feelings of safety you may have had, look no further than Charles Sobhraj, also known as "The Serpent." Sobhraj murdered at least a dozen people, leaving behind a trail of destruction that spanned from Europe to South Asia—it took authorities some time to realize the far-flung crimes all shared the same perpetrator. Twisted, deceitful, and terrifying, this biography of a serial killer is seriously disturbing.
When You're Feeling Hungry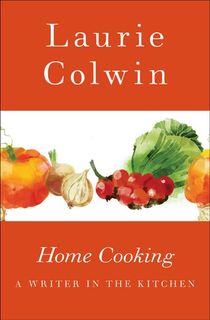 Home Cooking
Before her tragic death at the age of 48, Laurie Colwin was known for her contributions to The New Yorker, Gourmet, and her non-fiction books, which tended to be part memoir, part cookbook. Home Cooking was one of her more popular works—its sequel, More Home Cooking, was published after Colwin's death—and its wit, charm and cooking tips still inspire novice cooks and master chefs the world over.
When You're Feeling Presidential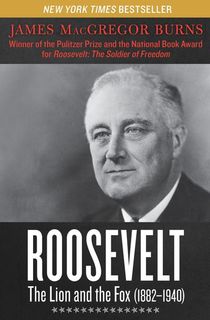 Roosevelt: The Lion and the Fox (1882–1940)
The only man to ever be elected four times to the country's highest office can't be covered in just one book—so James MacGregor Burns wrote two (once you've finished this one, continue #32's history with Roosevelt: The Soldier of Freedom (1940-1945)). The two-volume, Pulitzer Prize-winning biography offers a comprehensive look at one of the most famous U.S. presidents, from his beginnings in New York to his leadership of the country during the Second World War.
...And When You Remember Those Presidents Didn't Do It Alone
The Autobiography of Eleanor Roosevelt
Some First Ladies are more involved than others, but few were as involved as Eleanor Roosevelt. Ms. Roosevelt's autobiography, published in 1961, is a collection of many of her writings, including entries from her diary, speeches, columns and memoirs. Together, the documents paint a clear picture of how she used her power and position for social change, carving a place for herself in history alongside her husband.