Truth is indeed stranger than fiction. These ten uniquely uplifting biographies and memoirs will open your eyes to the struggles and successes of others. From Michelle Obama's candid new memoir, Becoming, to author William Styron's compelling account of his battle with depression, there's something for everyone on this list of impactful biographies and memoirs.
Related: 10 Essential Essay-Length Memoirs You Can Read Online for Free
This list of recommendations fulfills one of our 2019 Summer Reading Challenge prompts. Sign up to participate in the challenge now!
By submitting your email address you agree to receive emails from Early Bird Books, Kensington Books, HarperCollins, Ingram, Bright Cellars, and Poisoned Pen Press.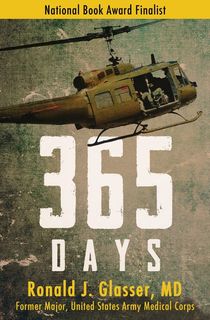 365 Days
This book recounts the horrors of the Vietnam War from the perspective of an army doctor. Dr. Ronald Glasser was sent to Japan in 1968 to work at Camp Zama's US Army Hospital. His stint there began as a relatively ordinary experience, but was soon tinged with desperation when the hospital began overflowing with the dying and wounded soldiers that poured in from every Vietnam front. 365 Days is a poignant reminder of the trauma of war on young people from someone who witnessed it firsthand.
Related: Graham Greene Paints a Vivid Portrait of The Quiet American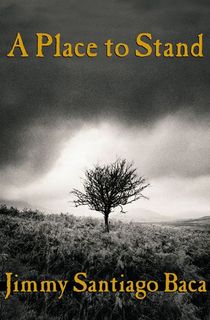 A Place to Stand
Now a celebrated poet, Jimmy Santiago Baca once had a bleak future. Following a troubled childhood and adolescence, Jimmy was illiterate at the age of 21 and was facing five to 10 years of incarceration for selling drugs. This harrowing memoir documents his time behind bars in a maximum-security prison, where he spent long stretches of time in solitary confinement and suffered abuse at the hands of fellow prisoners. However, everything changed for Jimmy when he learned to read and write during his time in prison. Jimmy discovered that he was a naturally gifted poet, and this newfound passion and ability to express himself gave him a new lease on life. A Place to Stand is an uplifting read that proves it's never too late to reinvent yourself.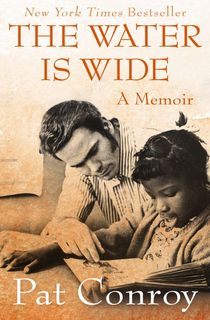 The Water Is Wide
The inequalities of the American public school system are laid bare in this heart-wrenching memoir. When Pat Conroy arrived at Yamacraw Island at the height of the Civil Rights Movement, the bright-eyed young teacher was floored by what he saw. Though the island was only two miles from the coast of South Carolina, the predominantly black community was effectively isolated and still reeling from the bitter effects of racism: illiteracy and poverty were rampant, and they were unable to speak out about the industrial waste pouring into the ocean and poisoning their livelihood. This is the story of how a teacher harnessed the power of education to change his students' lives for the better.
Related: The 10 Best Biographies and Memoirs for Every Kind of Reader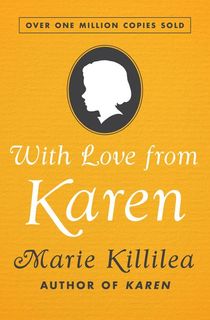 With Love from Karen
Karen Killilea was born dangerously premature in 1940, and was later diagnosed with cerebral palsy. During an era in which people with disabilities were institutionalized and kept out of sight, Karen refused to let her condition hold her back. With the help of her parents, who advocated tirelessly for her, Karen painstakingly learned to write and to walk with crutches, and fought for her right to go to school. The Killileas also created a supportive organization for children with cerebral palsy, now known as the United Cerebral Palsy Association. Written by Karen's mother Marie, this is a must-read about the struggles and triumphs of living with disabilities and the fight to be treated with basic dignity.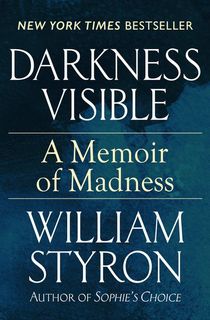 Darkness Visible
In this compelling memoir, the Pulitzer Prize-winning author of Sophie's Choice lays his soul bare. In 1985, William Styron found himself afflicted with clinical depression so advanced that he was barely capable of walking or speaking. With his thoughts turning to obsessive suicidal fantasies, Styron fought to stay afloat in a rising tide of darkness and sought treatment for his mental health. Darkness Visible is the jarring true story of Styron's deep suffering and the process to reclaim his life, health, and happiness.
Related: 8 Powerful Books About Depression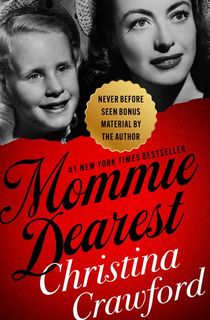 Mommie Dearest
From the outside looking in, Christina Crawford seemed to have an enviable life. As the adoptive daughter of movie star Joan Crawford, Christina was living in the lap of luxury, with exclusive access to the glamorous world of Hollywood. However, Christina shocked the world when she published this memoir after Joan's 1977 death. The controversial tell-all reveals that Christina had endured years of physical and emotional abuse at the hands of her mother. By breaking her silence, Christina gave a voice to many other victims of child abuse and raised awareness of this crime during an era when it was still a taboo subject to speak about.
Related: Mommie Dearest Author Christina Crawford Opens Up About Her Past and How She's Moving Forward
Becoming
Michelle Obama's highly-anticipated memoir is an intimate and powerful look at the former First Lady's awe-inspiring life. With an Ivy League education and an impressive law career, Michelle had plenty of accomplishments under her belt before she became the first African American woman to serve as First Lady. In Becoming, she shares her efforts to empower women and girls around the world and gets candid about her time in the White House. You won't want to miss out on reading the absorbing life story of a remarkable woman and her extraordinary achievements.
Letter to My Daughter
Short essays by iconic poet Maya Angelou piece together her life, from a tumultuous upbringing in segregated Arkansas to her eventual literary success. With Angelou's remarkable ability to turn painful experiences into life-affirming moments, this book is unsurpassed in its beauty and poignancy. Transcending genres with her lyrical writing, Angelou writes to the daughter she never had and dedicates this book to all women.
Related: The Complete Oprah's Book Club List
Churchill
When the Nazis were advancing and the world as we knew it was crumbling, one man stood above the rest as a shining example of courage and moral conviction. This definitive biography of Winston Churchill delves into the life of one of the greatest leaders in modern memory. Historian Andrew Roberts draws on exclusive access to never-before-seen manuscripts, including transcripts of War Cabinet meetings, letters, and diary entries from King George VI, to craft this compelling portrait of the man who stood between civilization and the Third Reich and persevered in the face of evil.
I Am Malala
Malala Yousafzai is an incredible woman who, at the age of 16, became the youngest person ever to win the Nobel Peace Prize. Born and raised in Pakistan, Malala fought for her right to an education when the Taliban took control of the region and forbade girls from going to school. Refusing to back down in the face of daily threats, Malala nearly died for her cause at 15 when she was shot at point-blank range while riding the bus home from school. This horrific act of violence and Malala's unwavering bravery catapulted her into the halls of the United Nations, where she became a symbol of peaceful protest and a tireless advocate for girls' rights to an education.