Few authors have been as prolific as literary powerhouse Joyce Carol Oates. Since publishing her first book in 1963, she's written over 40 novels, nabbed every award imaginable, and earned a coveted endorsement from Oprah Winfrey—all the while experimenting with different formats and genres.
One such genre is psychological suspense, for which she frequently writes under the nom de plume "Rosamond Smith." In Oates' hands, the darkest corners of humanity are brought to life, turning our worst nightmares into page-turners and New York Times bestsellers. From sex and vengeance to murder and obsession, the Joyce Carol Oates books below are a taste of her most chilling works. And if you love them as much as we do—take heart! You have 149 others to add to your TBR pile.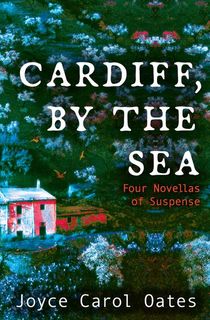 Cardiff, by the Sea
This brand new collection of four novellas from the "grand mistress of ghoulishness" (Publishers Weekly) explores uniquely feminine threats:
An academic in Pennsylvania discovers a terrifying trauma from her past after inheriting a house in Cardiff, Maine from someone she has never heard of. A pubescent girl, overcome with loneliness, befriends a feral cat that becomes her protector from the increasingly aggressive males that surround her. A brilliant but shy college sophomore is distraught to discover that she's pregnant, and the professor who takes her under his wing may not have innocent intentions. And a woman who marries into a family shattered by tragedy finds herself haunted by her predecessor's voice, an inexplicably befouled well, and a compulsive attraction to a garage that took two lives.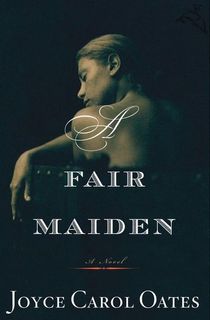 A Fair Maiden
When teenage babysitter Katya is approached by Marcus Kidder, his wealth and stability are irresistible departures from her dreary home life. Enticed by the prospect of freedom, Katya accepts the man's offer: he'll pay her mother's debts if she becomes his muse. Soon, their immediate connection takes a frightening turn, and Katya realizes Marcus is more predator than savior...Oates weaves psychological thrills with sexual menace to create a taut reinterpretation of the fair maiden archetype and her king.
Related: 10 Domestic Thrillers That Make You Read Between the Lies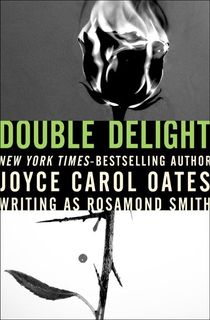 Double Delight
With a lucrative career, a beautiful wife, and a family fortune, Terrence Green is the living embodiment of the American Dream. While serving jury duty, he meets Ava-Rose—the victim of a sexual assault—and obsession takes a fatal blow to his picture-perfect life. Their fiery relationship outside of the courtroom will lead Terrance into the shadows of her dangerous life...And when a man has it all, he also has everything to lose.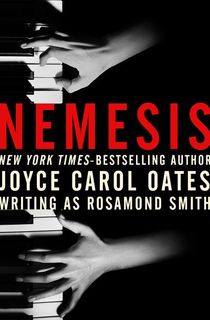 Nemesis
When young Brendan Bauer is raped by his professor, the crime is swept under the dean's rug—until the accused is found murdered a few days later. While all eyes turn to the victim, Maggie Blackburn is convinced that Brendan isn't responsible, and she sets out to find the true culprit. As Maggie's investigation uncovers dark secrets, darker histories, and the evils lurking behind Forest Park's pristine exterior, Nemesis takes on the eerie twistedness of a David Lynch film.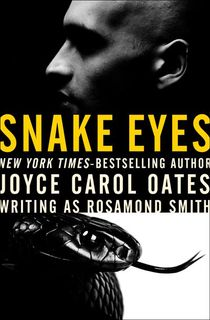 Snake Eyes
Death row inmate Lee Roy Sears is finally free—all thanks to his loyal attorney, Michael O'Meara. On the surface, Lee seems comfortable with his new life outside prison walls, striking up a friendship with Michael's wife and rekindling his passion for the arts. But like the cruelest murder weapons, Lee is a slow poison in the O'Meara household, and Michael's paranoia distorts the line between man and monster. Snake Eyes imagines the most frightening nightmare of all—one where evil exists inside our heads and in the room down the hall.
Related: 31 Psychological Thriller Books That Mess With Your Head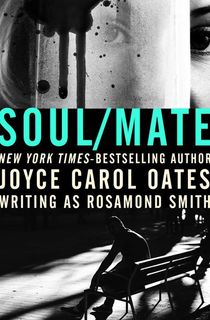 Soul/Mate
After her husband died, Dorothea Deverell never thought she'd find love again. Colin Asch, a charismatic young bachelor, has changed all of that—though his expressions of love are strange to say the least. Colin is a veteran killer, and he's more than happy to slash throats if it means winning Dorothea's heart. Though Dorothea grows wary of his bizarre behavior, Colin still believes she's the one for him. But can a ruthless killer truly have a soul mate when he has no soul at all?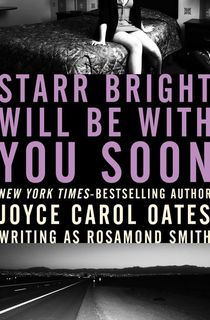 Starr Bright Will Be with You Soon
The good/bad twin trope gets a gritty makeover in Oates' thriller of two very different sisters. Goody-two-shoes Lily Merrick is living a conventional life when her twin, Sharon, ends their fifteen-year estrangement by showing up at her door. Where Lily has played the New York housewife, Sharon has worked in cheap motel rooms—and become the country's most wanted serial killer. Her murderous alter-ego, Starr Bright, isn't interested in reconciliation, but revenge, and she's ready to destroy her next victim, limb by limb.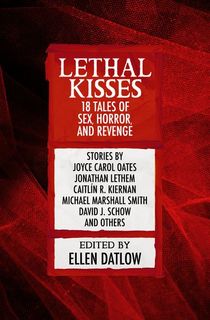 Lethal Kisses
This 18-story collection tackles the most hidden parts of our minds. Oates' contribution—which sits alongside stories from other award-winning authors—is a graphic tale of a woman's complicated relationship with control, sex, and men. The nameless protagonist is a lonely drifter, but her string of meaningless seductions is marked by an unexpected change of heart. Will she finally let someone in, or will her violent nature and self-imposed isolation sabotage her chances at love?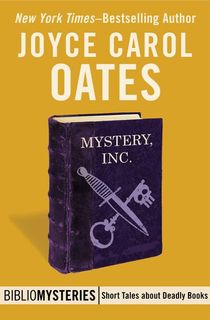 Mystery, Inc.
For the booklover who loves a good whodunit, the Bibliomystery series deserves a spot in your collection. Oates introduces us to a seasoned killer, code-named Charles Brockden. He sets his sights on a new acquisition—a quaint New Hampshire bookstore—though he isn't pleased with the steep price tag. Charles' greed, mixed with his lethal expertise, leads him to one simple solution: he will murder the owner. Short but loaded, Mystery, Inc. packs the twists and psychological suspense of a Christie or Doyle novel.