The Invisible Man, H.G. Wells's famous science fiction horror book, has been captivating readers since it was published in 1897. The novel tells the story of Griffin, a scientist who invents a way to turn living beings invisible.
Griffin is obsessed with the idea of invisibility and the possibilities it would bring. As H.G. Wells writes in the book, "To do such a thing would be to transcend magic. And I beheld, unclouded by doubt, a magnificent vision of all that invisibility might mean to a man—the mystery, the power, the freedom. Drawbacks I saw none. You have only to think! And I, a shabby, poverty-struck, hemmed-in demonstrator, teaching fools in a provincial college, might suddenly become—this."
He first tests his procedure on a cat, and then on himself. It works….except he cannot figure out how to reverse the procedure. Stuck as an invisible man, Griffin begins to go mad—and makes a plan to use his invisibility to begin a "Reign of Terror" across England.
Related: Psychological Thriller Books That Mess With Your Head
Along with The Time Machine, The War of the Worlds, and The Island of Doctor Moreau, The Invisible Man helped establish Wells as the "father of science fiction." The Invisible Man has inspired multiple films and television adaptations, including the 1933 movie starring Claude Rains, 2000's Hollow Man starring Kevin Bacon, and most recently, the 2020 adaptation starring Elisabeth Moss.
In the newest Invisible Man, Elisabeth Moss plays Cecelia Kass, a woman who has just left her brilliant-yet-abusive scientist boyfriend, Adrian Griffin (Oliver Jackson-Cohen). Soon, Cecelia learns her ex has committed suicide and left her a large amount of his fortune.
Then, as more odd, threatening things begin to happen, Cecelia starts to believe Adrian is still there...even if she can't see him. Now she just needs to convince someone to believe her, before she completely loses her mind.
If these are the kinds of stories that send chills down your spine and leave you wanting more, then this is the perfect book list for you. Each of these psychological horror books is a little suspenseful and a little haunting—H.G. Wells would be proud.
Related: 10 Modern and Classic Gothic Horror Novels to Put You in a Spooky Mood
The Haunting of Hill House
If you've watched the Netflix series of the same name, you might think you already know what happens in this psychological horror book—and you'd be wrong. Shirley's Jackson's masterpiece served as inspiration for the excellent Netflix series, but the original story is quite different.
Dr. Montague, an investigator of the occult, had rented Hill House for the summer. He is accompanied by his assistant Theodora; Eleanor, a woman with knowledge of poltergeists; and Luke, the man who will inherit the house. All four begin to experience strange, spooky events while staying in the house...but they haven't yet realized that the house doesn't intend to let one of them leave.
Related: The Best Outraged Reactions to Shirley Jackson's "The Lottery"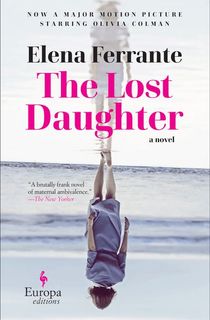 The Lost Daughter
This short, well-crafted novel is just 125 pages—and master storyteller Elena Ferrante makes every word count. Lena, a middle-aged divorcée, is enjoying a beach vacation in southern Italy. But what was a pleasant getaway soon becomes unnerving after another family arrives on the same beach.
"Although much of the drama takes place in [Leda's] head, Ferrante's gift for psychological horror renders it immediate and visceral." —The New Yorker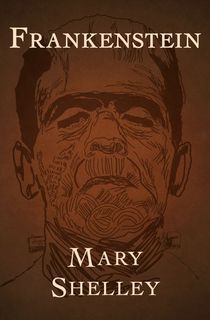 Frankenstein
If H.G. Wells's The Invisible Man earned him the title of "father of science fiction," he owes at least some of the credit to Mary Shelley, who had written this classic horror novel about a scientist who took his power too far almost 80 years earlier. Victor Frankenstein discovers a way to bring non-living matter back to life, and sets to work on making the Creature.
Once animated, the Creature is hideous, and Victor is repulsed by his own work. He flees and assumes the Creature will die on its own...but instead, he escapes, and soon learns that humans are horrified by his appearance. The Creature decides to take revenge on his creator for giving him a cursed life—and then the real horror begins.
Related: 14 Groundbreaking Female Science Fiction and Fantasy Authors
The Long Walk
No list of horror books is complete without an entry from Stephen King—and though he's written quite a few psychological horror books, one of our favorites is The Long Walk. Psychologically terrifying, The Long Walk is a dark, disturbing descent into exhaustion, death, and madness.
Set in a dystopian future, The Walk is an annual contest where 100 boys see who can walk the longest. There are a few rules: Walkers must stay on course, they must maintain a speed of 4 mph, they cannot interfere with other walkers. If they drop below 4 mph for more than 30 seconds, they get a warning. And if they get three warnings, they're killed.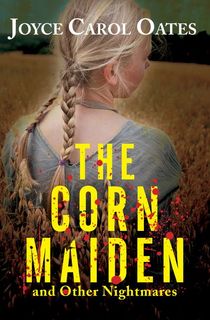 The Corn Maiden
Joyce Carol Oates has a knack for writing dark, disturbing stories. In this book, you can sample them a little at a time. The Corn Maiden and Other Nightmares is a collection of six short stories and one novella, each more suspenseful than the last.
Oates's writing succeeds in terrifying readers because she truly understands the murky relationships humans have with one another (for a less horrifying example of this, read her National Book Award-winning novel, them.) As The Independent wrote, "For horror stories to be truly horrific, the reader has to care. Oates feels this deeply in her writing, and delivers with style."
Related: 8 Psychological Thriller Books from Joyce Carol Oates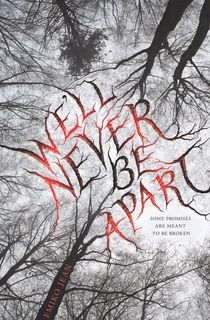 We'll Never Be Apart
This book may be classified as Young Adult fiction, but don't let that fool you—Emiko Jean knows how to send chills down your spine. Seventeen-year-old Alice Monroe has been in psychiatric treatment since her twin sister, Cellie, set a fire that killed her boyfriend.
Another patient, Chase, encourages Alice to get revenge. But as Alice begins to work out exactly what happened, she realizes she can't trust her own memory of what happened. "One part mystery and two parts psychological thriller," (School Library Journal), this horror book will make you terrified to trust anyone—even yourself.
Related: 7 Reasons Why Vintage Young Adult Horror Is Still Awesome
Intensity
While Dean Koontz knows how to write a heartwarming dog book, you should never forget that he's also a master of writing terrifying thrillers. Chyna Shepard can't sleep—she's staying with her best friend's family in Napa Valley, where everyone else has already gone to bed. Whether it's instinct or luck, this leaves her as the only one with a chance of survival when Edgler Foreman Vess, a murderous sociopath, breaks inside.
At first, Chyna only wants to get out alive. But when she learns the name of his next victim, Chyna knows she's the only one who can save her. Unrelentingly terrifying, this Dean Koontz book lives up to its name.