In the 21st century, women dominating the field of science fiction and fantasy novels is par for the course—the overwhelming success of authors like J.K. Rowling, Suzanne Collins and Veronica Roth make it seem as though the genre has always welcomed women with open arms. Yet despite the fact that science fiction was largely shaped by female authors (see: Mary Shelley), there's still a stigma about books written by women not being taken seriously, or not appealing to men—hence why Rowling's publisher suggested she use her initials, instead of her first name.
Perhaps now that three women top the best seller fantasy and science fiction lists, publishers can fully realize how ridiculous that request was. After all, before these superstar authors came into their own, generations of groundbreaking female science fiction and fantasy authors paved the way. Just take a look at the 15 women listed below—they're a small sampling of the female science fiction and fantasy authors who helped define the genre.
Related: In 2022, the Carol Shields Prize Will Award Female Novelists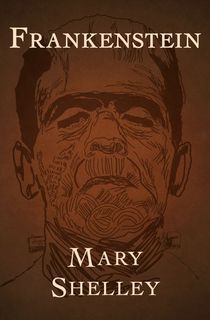 Frankenstein
Challenged by the romantic poet Lord Byron to write a ghost story while on holiday at Lake Geneva in Switzerland in 1816, Mary Shelley conceived the tale that would become not only the first published science fiction novel written by a woman, but also the novel that birthed the genre. Frankenstein; or The Modern Prometheus has maintained an iconic status as classic literature, cemented in the public consciousness whether or not one has read the book. The dangers of science, the moral implications of desecrating human remains, and the hubris of man playing God remain dilemmas debated about nearly two centuries after the novel's original publication.
Related: The 10 Best Horror Books—We Dare You to Finish Them!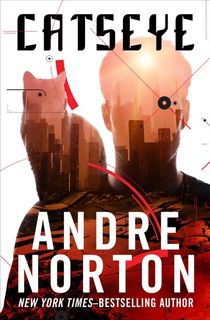 Catseye
The Grande Dame of science fiction and fantasy, Andre Alice Norton wrote tales of young resourceful individuals, respectful portrayals of tribal and feudal communities, and of the bond between humans and animals, as in Catseye. While thought of primarily as a "juvenile" writer during her lifetime (inspiring the Andre Norton Award, given annually by the Science Fiction and Fantasy Writers of America to honor the best Young Adult SF&F novel of the year), Norton never insulted her youthful readers with childish language. Her fiction equally appealed to adults, who fell in love with the alien worlds she created and the characters who populated them.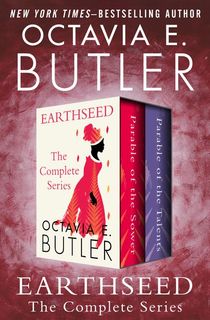 Earthseed
In Parable of the Sower and much of her multi-Hugo and Nebula award-winning fiction, Octavia E. Butler addressed both feminist ideals and the African-American experience in relation to the Caucasian, male-dominant environment she was raised in. Her narratives were not merely concerned with the inherent tensions in gender and racial relationships, but with addressing the dehumanization that occurs between those who rule and those who serve.
The Left Hand of Darkness
A literary legend with numerous awards and honors to her name, LeGuin broke barriers with science fiction that explores the psychological and sociological impact of first contact between humans and non-humans, deliberately echoing history's culture clashes between Caucasian Europeans and minority ethnicities. Her work, most famously The Left Hand of Darkness, further examines how gender politics and sexual identity issues affect societal interaction, and how masculine and feminine qualities relate to dystopian and utopian worlds.
The White Dragon
When The White Dragon hit the New York Times bestseller list, Anne McCaffrey became the first science fiction author to achieve such recognition. She also occupies a special place in the pantheon of female genre writers as the first woman to receive both the Hugo and Nebula Awards. Her limitless imagination produced numerous series featuring a family of telepaths, human/starship hybrids, colonists of alien worlds, and genetically engineered dragons among many more characters and settings.
The Handmaid's Tale
Despite her insistence that none of her work is classifiable as science fiction, Margaret Atwood won the very first Arthur C. Clarke Award. Her speculative fiction novel The Handmaid's Tale is somewhat frighteningly prophetic. It posits a future dystopian United States embracing Puritan fanaticism in the wake of a terrorist bombing blamed on Islamic extremists, bringing a satirical yet plausible future to life with humanist sensibility.
James Tiptree, Jr. (Alice Bradley Sheldon)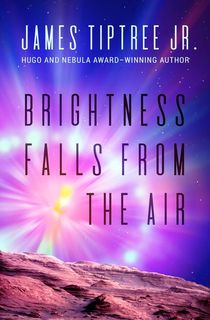 Brightness Falls from the Air
Before her true identity was revealed in 1977, James Tiptree, Jr., rose to prominence as a dark visionary with a dizzying and dazzling array of short stories and novels about the human condition, such as Brightness Falls from the Air, that convinced readers her stories came from the mind of a male science fiction author with feminist leanings. Grounding her tales in hard science, her characters remained terrifyingly human, preoccupied with sex, identity, male/female relationships, and death—not only of the body, but of the spirit.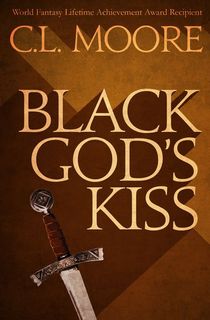 Black God's Kiss
Using this simple pseudonym, Catherine Lucille Moore was one of the first female authors whose fiction was published in Weird Tales and Astonishing Science Fiction during the 1930s and 40s. She also created the first female protagonist to be introduced in sword and sorcery fiction: Jirel of Joiry. Predating Red Sonja and Xena, this fierce warrior woman battled against gods and monsters in a series of stories that earned Moore a place alongside legendary fantasy writers Robert E. Howard and Edgar Rice Burroughs.
Related: 12 Engrossing Fantasy Books Like The Lord of the Rings
A Wrinkle in Time
Honored with both the Newbery Medal and the National Book Award, Madeleine L'Engle's most famous novels, such as A Wrinkle in Time, are young adult science fantasies featuring female protagonists. Blending Christian religious beliefs with science fictional concepts, her child and teenage characters are ethical and well educated and don't rely on adults to save the day in the battle of good vs. evil.
Who Fears Death
Where most popular science fiction takes place in North America or Western Europe, Nnedi Okorafor reminds us that it's a big world out there with such magical realist stories as Who Fears Death, set in Africa and immersed in that continent's heritage. With multiple international literary and genre awards and nominations as well as critical acclaim for both her young adult and adult fiction, Okorafor is a strong voice for a culture with its own futuristic outlook that needs to be heard.
Ash
Championing the diversity that science fiction is supposed to represent, Malinda Lo co-founded the Diversity in YA website, celebrating books featuring people of color, LGBTQ, and disabled characters. Her own young adult fiction—including Ash, her gorgeous retelling of —has earned her recognition as a finalist for the William C. Morris YA Debut Award, the Andre Norton Award, and the Mythopoeic Fantasy Award; a three-time finalist for the Lambda Literary Award; and the winner of the 2014 Bisexual Book Awards for Bisexual Teen/Young Adult Fiction.
Skin Folk
Inspired by the Caribbean folklore and Afro-Caribbean culture she read and experienced as a child, Nalo Hopkinson writes science fiction, fantasy, and horror that respects the history and heritage of her homeland—all of which are featured in Skin Folk, her World Fantasy Award-winning story collection. Within her fantastical worlds she tackles social issues involving race, sex, and class relationships with unflinching honesty. The recipient of several prestigious honors for her fiction, Hopkinson is an associate professor of creative writing and participated as writer-in-residence at Clarion Science Fiction and Fantasy Writers' Workshop, helping aspirational authors find their voices.
Kalpa Imperial
Introduced to English readers through Ursula K. LeGuin's translated edition of Kalpa Imperial, Argentinian author Angélica Gorodischer crafts fables and allegories about tyrannical regimes and power plays between men and women, all told from her unique South American feminist perspective.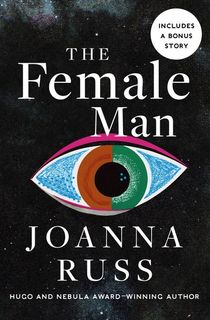 The Female Man
Born in 1937, Joanna Russ was famous for her strong feminist point of view, something that she channeled to write much of her compelling science fiction work. The Female Man, her 1975 masterpiece that was a Nebula Award finalist, follows four versions of Russ herself in four different worlds. Russ herself expected the book would be perceived as "shrill" and "aggressive," which it surely was—but it also undeniably redefined the possibilities of how a sci-fi novel could be structured.
Featured image: Mary Shelley, Andre Norton, Octavia E. Butler, Madeleine L'Engle, all courtesy of Wikipedia/Public Domain