Before there was Madeleine L'Engle, the Author, there was Madeleine L'Engle, the Girl. Born in 1918 to creative parents—her mother, a pianist; her father, an ailing writer—L'Engle developed an early appreciation for the arts. She spent much of her life in New York City, but she got a taste of other cultures too: She studied at an English boarding school, lived briefly in France, and then moved to South Carolina. Each of these experiences would inform her writing later on, which often portrayed similar settings, featured introverted but artistically-minded heroines, and focused on family dynamics.
Despite having published few novels in the early 1940s, L'Engle was so dispirited by rejection letters, she nearly swore off writing in 1948. Thankfully, she persisted. "I had to write," L'Engle told the NEH in 2004, "I had no choice in the matter. It was not up me to say I would stop because I could not." A little over a decade later, she published the first novel in her Time Quintet—you know the one—which earned her widespread acclaim, a Newbery Medal, and thousands of devoted fans.
We've written before about how some authors are defined by a single book, and that seems to to be the case with Madeleine L'Engle. While A Wrinkle in Time is inarguably a classic, it casts a long shadow over the rest of L'Engle's work. What about the other 59 collections, novels, and memoirs that she wrote during her lifetime? Look below to find eleven, lesser-known Madeleine L'Engle books—from her 1945 debut to the posthumous The Joys of Love—and discover the breadth of her talent.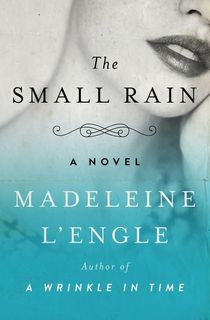 The Small Rain
The Small Rain was L'Engle's sweeping debut, and the first of two books featuring her semi-autobiographical heroine, Katherine Forrester. After being shipped across the pond to boarding school, young Katherine finds solace in piano—a talent she's inherited from her late mother. This passion carries her back to Manhattan, sees her through the highs and lows of early adulthood, but remains the driving force of her life. The novel rings with L'Engle's approach to art, the loneliness of her own boarding school years, and the pain of losing a parent too soon.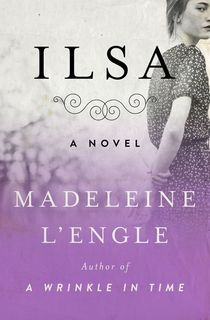 Ilsa
Another hidden gem from the L'Engle archives, Ilsa had previously been out of print for nearly 60 years. It's a span of time—and a feat of patience—with which the novel's narrator, Henry, would empathize. For years, Henry has pined for Ilsa Brandes, the beautiful but unattainable woman shrouded in scandal. As adults, their relationship has periods of separation, then reunion—but regardless, Ilsa is never far from Henry's mind. Though decidedly bleaker than L'Engle's other books, it's also a moving portrait of a man's devotion and the remarkable woman who inspires it.
And Both Were Young
Set in the aftermath of World War II, "Flip" Hunter arrives at boarding school, healing from the car accident that killed her mother. In the grip of grief and angered by her father's new love interest, Flip fails to acclimate to her new setting, and becomes an outcast among her classmates. Things change when she strays from school grounds and stumbles across Paul, a concentration camp survivor suffering from memory loss. Under the protection of his compassionate aunt, Flip and Paul meet regularly and develop a relationship that gives them the strength to overcome the tragedies of their pasts. The 1980s reissue of And Both Were Young is L'Engle's intended version, as certain content was censored for its original 1949 publication.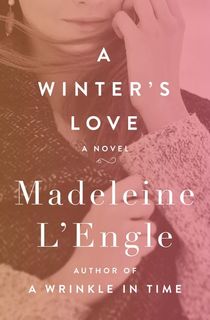 A Winter's Love
With their family newly installed in Switzerland, Emily's husband, Courtney, begins to resent the circumstances that forced him to leave his New York job. As Courtney withdraws further into himself—and thus sets their marriage on shaky ground—Emily finds a foothold in her old acquaintance, Abe. Their routine of casual nights-out evolves into a serious romantic relationship, and Emily's divided heart makes her question which risk is worth taking: Staying put, or running off to a new life with Abe? Her struggle speaks to the universal tension between the tug of our responsibilities, families, and the desire for our own happiness.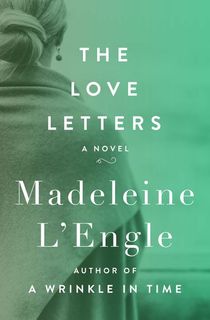 The Love Letters
As with much of her later work, The Love Letters reflects L'Engle's own relationship with religion and spirituality. Here, a woman in the 1960s finds an unexpected connection with someone from the distant past. Charlotte's marriage has crumbled in the wake of her son's death, and she visits her mother-in-law for guidance. What she gets instead are the letters of a 17th century nun who, despite her holy vows, once found herself in a similar position. Though hundreds of years separate Charlotte from Marianna, their shared plight helps Charlotte rise above her grief and bravely confront the years that lie ahead.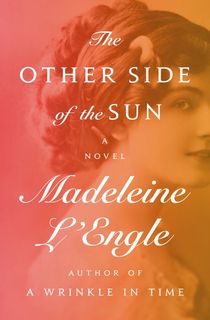 The Other Side of the Sun
Stella is just 19 years old when Theron, a soldier from South Carolina, takes her to his estate in America as his bride. Shortly after settling in, Theron is called back into action—leaving Stella at the mercy of his conniving relatives. Her in-laws may be polished aristocrats on the outside, but Stella gradually realizes their glamour and politesse hide a well of ugly family secrets. The Other Side of the Sun is as much a compelling family drama as it is a harrowing snapshot of race relations in Civil War-era South.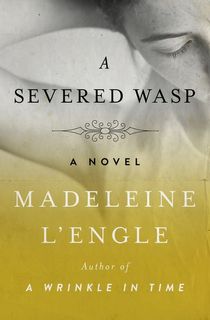 A Severed Wasp
Katherine is not the same woman we met in The Small Rain. In her seventy-odd years she's experienced joy as a wife and celebrated pianist, and now tragedy as a new widow and witness to war. But despite the passage of time, she still feels the music inside her, which compels her to come out of retirement and perform one last concert. A Severed Wasp is a deeply satisfying conclusion to the story of a heroine we first met as a lonely young girl, then an aspiring artist, and finally a grown woman with a life well-lived.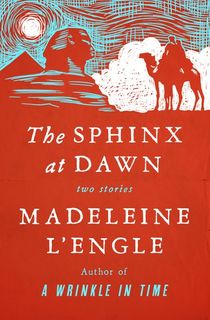 The Sphinx at Dawn
This is a collection of two short stories that are deeply steeped in L'Engle's Christian faith. "Pakko's Camel" sees a young carpenter—a reimagined Jesus—discover that gestures of kindness are not always returned. The titular story features a similar boy protagonist who, while on camelback in desert, must puzzle the riddles posed by the Egyptian Sphinx.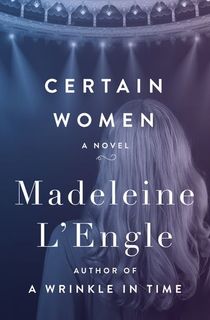 Certain Women
Emma is a young woman whose father, a former theater actor, is on his deathbed. His imminent passing sends them on divergent journeys down memory lane until they reach a shared destination: reconciliation and peace. Their two narrative threads are interwoven with a third, King David's, who Emily's father once played on the stage. Between their colorful marriage histories and gaggle of offspring, the biblical figure and Emily's father have uncanny similarities. Once again, L'Engle examines the fraught connections we have with our loved ones and how, just as we must accept our own failures, we must accept theirs.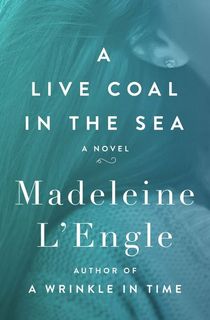 A Live Coal in the Sea
Raffi bears the trademark red hair of her family, and yet her father—a troubled soap opera star—has planted a seed of doubt in her mind: Is her grandmother, Camilla, truly her grandmother? The answer is a complicated one, and it requires Camilla to reach into the snarled branches of her family tree and retrieve old secrets. As Camilla presents the infidelities, sadness, and disappointments of her history, both she and Raffi come to understand that their love triumphs over the ugliness of the past.
The Joys of Love
Published one year after L'Engle's death, The Joys of Love was actually written in the mid-1940s. Like in the Katherine Forrester trilogy, it's impossible not to notice the semi-autobiographical elements of the story, from the heroine's passion for the arts to her experience with first love. The novel depicts a girl's coming-of-age during the summer of 1946 when she acts in a theater troupe. Over the span of a few months, she finds love and heartbreak with an older man, grapples with her career aspirations and disapproving family members, and tries to carve her future as an adult.
This post is sponsored by Open Road Media. Thank you for supporting our partners, who make it possible for Early Bird Books to continue publishing the book stories you love.
Featured image: Alchetron
KEEP SCROLLING FOR MORE STORIES