An author might find fame and fortune after publishing an iconic book, but this can also limit a reader's perception of their body of work. Despite their standout successes, many literary greats have have long, fruitful careers and entire backlists of impressive titles.
You're forgiven if you associate folks like Madeleine L'Engle with only A Wrinkle in Time (in fact, there are 11 L'Engle books you may have missed), or Jack Kerouac with On the Road, but we want to introduce you to their less famous gems. Below, discover books by iconic authors that have languished in the shadows of their well-known counterparts, but are as equally deserving of recognition.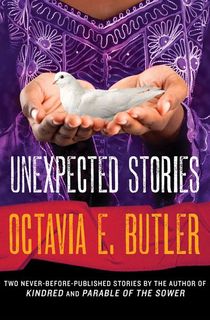 Unexpected Stories
Octavia E. Butler is one of the foremost writers of science fiction. Her novels Parable of the Sower and Kindred are considered modern genre classics, and her shorter fiction is famous, too—or, at least, some of it is. Unexpected Stories highlights two previously unpublished Butler stories, which were only discovered in 2014. It's a mini collection that you didn't know existed and certainly one you won't want to miss.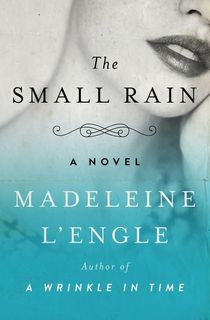 The Small Rain
Madeleine L'Engle's most famous work, A Wrinkle In Time, has seen a revival thanks to the new Hollywood adaptation. Some readers are taking that as an invitation to re-read it—but why not dive into one of the author's other books? The Small Rain, which L'Engle began in college, tells the story of a young woman's coming-of-age as she navigates complicated relationships, pursues a career in the arts, and tries to understand her place in the world.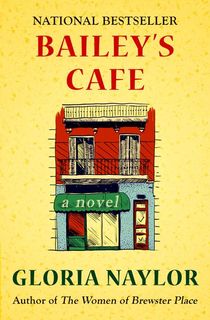 Bailey's Cafe
Bailey's Cafe is a novel of postwar Brooklyn and the black experience, written with the skill you'd expect from the acclaimed author of The Women of Brewster Place. Once again, Naylor has created a memorable cast of characters, from a male cross-dresser to a wayward teenage girl. As they visit the nominal café—all encounters narrated by Bailey, the owner—Naylor challenges the world's rigid definitions of femininity and female sexuality.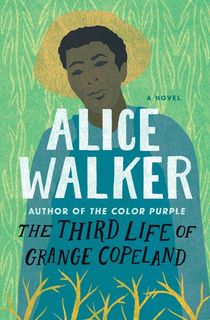 The Third Life of Grange Copeland
Alice Walker's The Color Purple is one of the most important pieces of American black literature. But Walker's entire career is worth celebrating, and this superb novel of the Great Migration and a 20th century African American family is another literary treasure.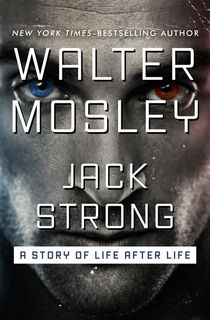 Jack Strong
From crime fiction legend Walter Mosley comes this strange novella about a man created from a patchwork of lives. When foreign memories, experiences, and talents come to Jack from his collective soul, he plays an active role in the conflict between one of his inherited selves and a group of Vegas mob bosses. With its compelling sci-fi premise, Jack Strong is a slight deviation from the Mosley norm—though fans of his detective stories will still find something to love.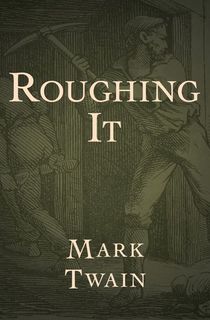 Roughing It
Twain's The Adventures of Huckleberry Finn is revered for its historical importance and powerful social insight. But don't neglect the rest of Twain's bibliography, which ranges from the quiet and insightful to the colorful and bizarre. This satirical account of Twain's move out West belongs firmly in the latter category. It's fantastically funny, and a reminder that, on top of being one of our greatest intellectuals, Twain was the great American humorist.
Big Sur
On the Road is Kerouac's most famous novel, and The Dharma Bums is a perennial fan favorite. But Big Sur, while slightly less famous, is one of his most powerful works. The autobiographical novel offers a rare glimpse into Kerouac's life as a famous writer and an aging bohemian. "Mad to live" in On the Road, this Kerouac seems driven mad by life. During multiple trips to California's Big Sur, an author named Duluoz—a fictionalized Kerouac—struggles with alcohol withdrawal and suffers a nervous breakdown.
After the Quake
Murakami's novels are widely praised and known, but this slim volume of short fiction is an excellent taste of what makes him so admired. The interconnected stories are set in the days following the 1995 Kobe earthquake—a real event that makes a perfect foil to the surreal experiences of Quake's protagonists.
Travels with Charley in Search of America
Steinbeck is best remembered for his novels, particularly The Grapes of Wrath, but his nonfiction is worth reading too. In this series of travel essays, the author recounts his late-in-life road trip, which began in the fall of 1960. After converting his pickup truck into a makeshift camper, Steinbeck and his dog, Charley, set out from Long Island to drive a meandering path across the nation. His adventures, especially those in the racially-divided South, create a vivid portrait of a country on the brink of change.
Related: Re-Reading John Steinbeck's The Harvest Gypsies During COVID-19
Fear and Loathing on the Campaign Trail '72
While Thompson's account of a drug-addled and ill-fated trip to Vegas is his masterpiece, "fear and loathing" also features in the title of this campaign book. A self-professed "political junkie," Thompson wrote about politics for most of his life, and this work of reportage is an essential example of his rambling, opinionated style. Denser but just as witty as its Las Vegas counterpart, Campaign Trail '72 feels likes a time capsule—and reads like a wild trip—as Thompson covers Richard Nixon and George McGovern's battle for the presidency.
Featured photo of Hunter S. Thompson, via Alchetron