It's impossible to mention Alice Walker without thinking of The Color Purple, and with good reason—the Pulitzer and National Book Award-winning classic is a timeless story of triumph over abuse. The 1985 film adaptation starring Whoopi Goldberg was nominated for 11 Academy Awards; the musical adaptation has recently made a return to Broadway starring Jennifer Hudson; and now that musical is getting adapted for the big screen. It's a book that continues to inspire readers today, and when Alice Walker talks about The Color Purple, people listen.
But Alice Walker is a prolific writer, and has written other work just as worthy of celebration, including poems, essays, short fiction, and other standalone novels. Here are 10 must-read Alice Walker books in celebration of her extraordinary work.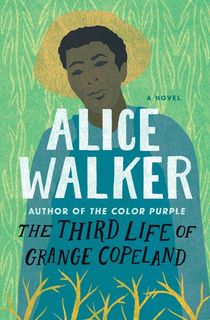 The Third Life of Grange Copeland
In Alice Walker's first novel, Grange Copeland, a deeply conflicted and struggling tenant farmer in the Deep South of the 1930s, leaves his family and everything he's ever known to find happiness and respect in the cold cities of the North. But when this "second life" fails, he has to return to his family and face the broken relationships he left behind. In the process, he grows to love his granddaughter, even as the cost of that love nearly breaks him.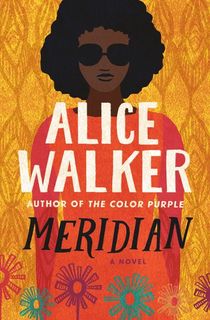 Meridian
As a teenager who has already married, divorced, and given birth to a son, Meridian Hill is looking for a second chance. She finds one at a small college outside Atlanta, Georgia, where she learns about the Civil Rights Movement. With every new sacrifice to the cause, Meridian discovers the depth of prejudice in the Jim Crow South—and more importantly, the magnitude of her own strength.
Related: 10 Books for Black Men to Read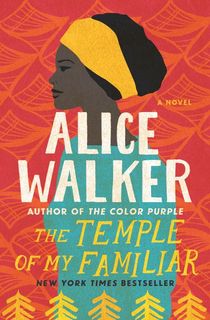 The Temple of My Familiar
Did you know there's three books in The Color Purple collection? In fact, the sequel is Alice Walker's favorite of all the books she's ever written.
The Temple of My Familiar is a collection of interwoven narratives about being Black in America. From Celie and Shug's granddaughter living in modern-day San Francisco to recent African immigrants, it's a "glorious and iridescent" follow up to her most famous work (Library Journal).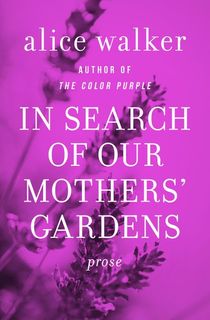 In Search of Our Mothers' Gardens
In this first collection of nonfiction, Walker writes about everything from political movements to other writers. With analytical precision and a deep understanding of human nature, these essays showcase a writing style that is equal parts artistry and science.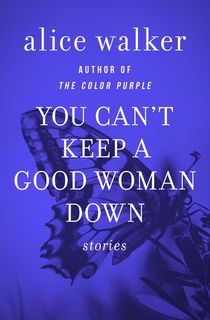 You Can't Keep a Good Woman Down
Both educational and compelling, this collection of stories tackles controversial topics with empathy and hope. From cultural theft to misogyny, Walker writes about the terrible things that can happen to women. But as the title suggests, her heroines keep rising, finding defiant joy in lovers, friends, and especially themselves.
Related: 10 Empowering Books with a Strong Female Protagonist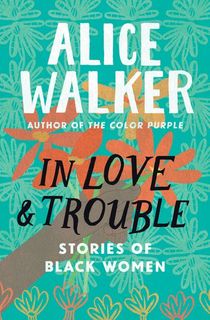 In Love & Trouble
The stories in this debut short fiction collection reflect Alice Walker's tenacious commitment to face brutal and sometimes melancholy truths. Here are stories of women carrying the weight of broken dreams, with kids in tow, with doubt and regret, with memories of lost loves, with lovers who have their own hard pasts and hard edges. But even in the most harrowing lives, the courageous pursuit of love brings a round, fragile hope.
Related: Short Story Collections That Belong on Every Novel Reader's Shelf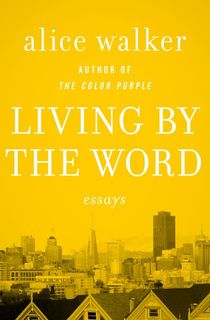 Living by the Word
In this follow-up to her collection of essays, In Search of Our Mothers' Gardens, Walker looks at a vast range of personal and global issues. From her experience with the filming of The Color Purple to the history of African-American narrative tradition, she travels through topics as one of the most distinctive political and artistic voices in America.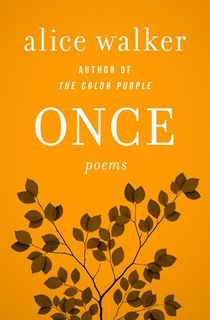 Once
Once is Walker's first book of poetry, and it's a striking collection full of raw talent and pain. From her travels in Africa to her senior year at Sarah Lawrence, she creates vibrant landscapes and cracks them open to reveal equally colorful inner worlds.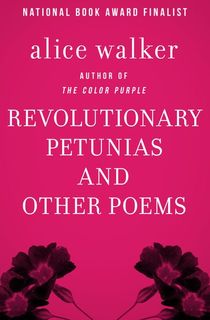 Revolutionary Petunias
When Walker published her second collection of poems in 1976, she had spent the previous decade deeply immersed in the civil rights movement. In these verses are her most visceral reactions to a moment in history that would shape the country, and that she herself influenced through words and advocacy. Even in the midst of the call for change, these poems reveal a deep yearning for individual connection to others, as well as a deeply personal connection to nature.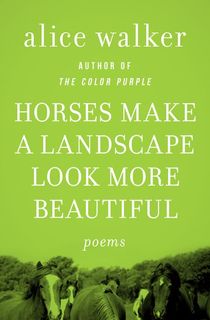 Horses Make a Landscape Look More Beautiful
With a wide emotional spectrum, this collection of poems swings through every extreme, from anger to hope, and sometimes settles on gentle comfort. But even the quieter poems have a complex, vocal quality. In "These Mornings of Rain," Walker captures the paradox of living, of balancing ambition and safety: "To love and be loved/in absentia/is joy enough for me … I need nothing else. And then again,/I need it all."