Once upon a time, female characters in fiction were overwhelmingly one-dimensional. This was especially infuriating when one considers how many incredible women there have been to be inspired by throughout history, such as samurai warrior Tomoe Gozen or Tudor queen Anne Boleyn.
Luckily, we've come a long way since then! With the rising recognition of the importance of diverse characters in fiction has come a tidal wave of books featuring strong, capable, and wonderfully complex female characters. From historical fiction to cozy mysteries to psychological thrillers, these suggested reads certainly range in genre, but they all share one important trait: a bold, unapologetic woman shines at the heart of the action.
Related: 8 Novels About the Wives of Famous Historical Figures
The Abolitionist's Daughter
This historical fiction novel taps into a lesser-known history of the Civil War: that of Southern abolitionists. At the heart of the story is Emily Matthews, a young woman fiercely opposed to slavery. The Matthews use their privilege as an upper-class white family to effect what change they can; unable to legally free his slaves, Emily's father runs an illegal school where he educates the people who are considered his property. Emily begs her sympathetic father to prevent a slave named Nathan from being cruelly auctioned off and separated from his wife and children.
While the Matthews are ultimately successful at sparing Nathan and his family from their plight, it comes at a devastating price. Diane C. McPhail composes a complex portrait of life in the American South at the height of the Civil War, with an outspoken young woman remaining firm in her convictions at a time when such behavior from women was looked down upon.
Related: A Young Woman Endures the Civil War in This Historical Fiction Novel
Some Choose Darkness
In this gripping psychological thriller, a forensic reconstructionist puts her life on the line to investigate a serial killer who targets women. In the summer of 1979, five Chicago women went missing at the hands of an elusive predator nicknamed The Thief. A sixth woman disappeared when she gave the police vital information about the killer's identity. Her murder was the only one that could be definitively linked to The Thief, and forty years later, he's on the cusp of being paroled.
Desperate to keep the brutal criminal behind bars, Rory Moore begins piecing together Angela Mitchell's last days to get at the truth of what happened all those decades ago. As she untangles a dark web of lies connecting Angela, The Thief, and her late father, the only thing standing between Rory and grave danger is her own intellect and courage.
Paranoid
Tensions run high in this romantic suspense novel. Twenty years ago, Rachel Gaston got away with murder—at least, that's what the residents of her small Oregon hometown think. As a teenager, Rachel picked up what she thought was her airsoft gun to playfully shoot her brother. Too late, she realized her harmless toy had been replaced with a real weapon. It was a horrific accident that has haunted Rachel ever since, and she's long since accepted that she'll never know how the murder weapon got there.
But when Rachel returns to Edgewater for her high school reunion, out of place objects and other strange happenings convince her that someone is entering her house to stalk her every move...Will Rachel have the strength to rise above her traumatic memories and find the truth?
Related: 8 Must-Read Crime Thriller Books
The Long Flight Home
This historical fiction novel sheds light on a lesser-known wartime effort: that of training carrier pigeons to deliver vital messages between the Allies. Orphaned at a young age, Susan Shepherd was raised by her grandfather, who taught her the art of raising homing pigeons—a skill that comes in handy in September of 1940, a year into World War II. Susan joins forces with Ollie, a young pilot, as part of a covert mission to air-drop hundreds of homing pigeons in German-occupied France, in hopes of relaying information from the French back to Britain.
But when Ollie's plane goes down, Susan's most extraordinary pigeon—a loyal, curious creature named Duchess—may be their only hope to salvage the mission. In addition to exploring the fascinating role of carrier pigeons, The Long Flight Home sheds light on the women who may not have been involved in combat, but nevertheless found courageous ways to aid in the war effort.
Related: 10 Books Like The Nightingale
Dating by the Book
What's more inspiring than a woman who knows what she wants and refuses to settle for anything less? After being left at the altar, Maddie Hanson has moved on from her heartbreak the only way she knows how: by throwing herself back into her career as a writer and bookstore owner. When an anonymous blogger who goes by the name Silver Fox pans Maddie's latest novel and accuses her of not knowing what true passion is, she sets off on a quest to prove him wrong.
After all, she has plenty of men vying to court her: there's the smoldering rock musician, the bookish college professor, her ex, and Silver Fox himself, who keeps sending her coquettish emails. When she decides to hold out for Mr. Right, Maddie discovers love in the most unlikely of places.
A Vineyard Summer
Two women find that home is a state of mind in this cozy July 4th mystery. After spending a winter working on Martha's Vineyard, Annie Sutton feels like her neighbors have become the family she never had. But her landlord delivers a hard blow when he informs her that she has to move out of her cottage to make way for his grandson. With summer approaching, making housing nearly impossible to find, Annie has resigned herself to leaving the island.
Her life is only further complicated when she finds an unconscious young woman on her front lawn during the July 4th celebrations. Like Annie, Fiona has no one to lean on and no place to call home. And now it appears that someone is after her. Despite her dwindling resources, Annie vows to stick around to protect Fiona from an elusive predator.
Related: 10 Fern Michaels Books That Are Completely Addictive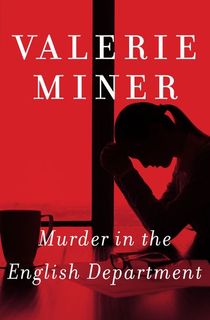 Murder in the English Department
Although Murder in the English Department was published over 30 years ago, the issues it tackles are so relevant that it could have been written yesterday. When she's not hard at work trying to secure tenure at Berkeley, assistant professor and outspoken feminist Nan Weaver is combating issues of sexual harassment and abuse on campus. When a misogynistic professor who Nan was constantly at odds with is found murdered in his office, Nan is the obvious suspect in most people's minds.
Nan races against the clock to catch the real killer and prove her innocence, all while standing up for her beliefs and pushing back against the treatment of women on college campuses and in intellectual spaces. Author Valerie Miner succeeded in updating the classic whodunit with a fresh, modern twist starring an admirable protagonist.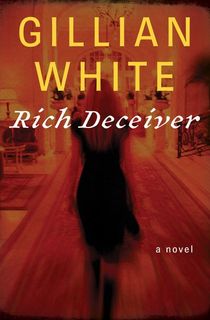 Rich Deceiver
When Ellie Freeman suddenly wins over a million pounds in a football betting pool, she doesn't exactly spend her spoils the way one might expect. For the most part, Ellie doesn't want her life to change; what she does want is to renew her husband's confidence. She secretly invests in a business and arranges for her husband to be hired in a key position.
When the company grows prosperous and Malcolm believes himself to be successful, he gains back his old zest for life; only, not in the way Ellie expected. Malcolm loses weight, changes his diet, and leaves his wife for another woman. With a lust for revenge and a new outlook on life, Ellie learns how to put herself first in this hilarious strike-it-rich story.
The Island of Sea Women
This thoughtful novel about female friendship takes place on the Korean island of Jeju, where a matriarchal society flourishes. Each day, the all-female diving collectives set out for the dangerous work of diving in the coastal waters for provisions to eat and sell. Meanwhile, men stay home to tend to domestic duties. Mi-ja and Young-sook are raised within this unique society. Though they come from vastly different backgrounds, the two girls couldn't be closer.
The novel follows their lives as they grow older and survive seasons of change on their island, from Japanese colonialism to World War II to the modern age. Though external forces push their friendship to the breaking point, Mi-ja and Young-sook never forget their girlhood bond and the love of diving that first united them.
Man Fast
In this exhilarating memoir, Natasha Scripture shares the buildup of anxiety that led to her "fast" from dating and to her globe-trotting trip in search of answers to the burning inner question, "What is my purpose?" Feeling overwhelmed by the death of her father, failed relationships, and the inherent pressure that came with being a single woman in her 30s, Natasha left her prestigious job at the United Nations and embarked on a journey that took her from New York to India to Tanzania. By taking a step back from the challenges of the modern age and the constant demand to couple up, Natasha was able to forge a better relationship with herself and find inner peace and happiness without a partner.
Related: 9 Empowering Books for Women
This post is sponsored by Kensington Books. Thank you for supporting our partners, who make it possible for Early Bird Books to continue publishing the book stories you love.
Featured photo: Denys Nevozhai / Unsplash