Book clubs are really the best of all worlds: You get to hang out with your friends, chat about your latest read, and (hopefully) gorge yourself on an over-the-top charcuterie platter. And of course, no meeting is truly complete until you've popped open a couple bottles of vino.
To help your group make the most of your next gathering, we've picked out excellent book club books and paired them up with tasty wines. Sexy or serious, fruity or bold—whichever duo you choose, an evening of great discussion is sure to follow.
Related: How to Start an Online Book Club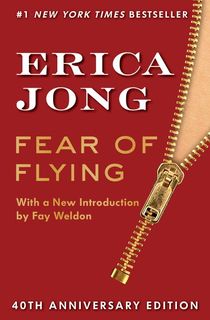 Fear of Flying
It's been 45 years since Erica Jong fueled the 1970s women's movement with Fear of Flying, but it continues to spark important conversations about female identity and sexuality. We follow heroine Isadora Wing as she waffles between staying in a lackluster marriage and pursuing the no-frills passion she craves. After joining her husband in Vienna for a medical conference, she finally takes the plunge—embarking on a liberating adventure that changes her perception of loneliness and freedom. Jong masterfully taps into the tension between female desire and societal expectation, packaging it all inside an entertaining, lusty ride. Pair the novel with a sensual, full-bodied cabernet, and you've got memorable night of discussion ahead of you.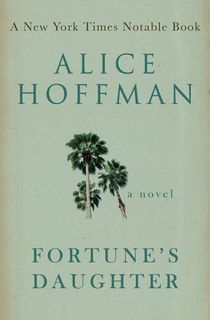 Fortune's Daughter
Hoffman's latest novel, The Rules of Magic, has been a popular book club pick, so how about trying one of her other works? In Fortune's Daughter, she uses a light but deft hand with magical realism, weaving a two-person narrative about love, loss, and motherhood. When Rae begins to fear that her longtime sweetheart will leave her, she seeks the counsel of fortune teller Lila, who has dramas all her own. The ensuing tea leaf reading binds them together, though they both set off on different journeys—Rae, towards a future with her unborn child; Lila, to the daughter she gave up long ago. Drink a vibrant, whimsical Sauvignon Blanc with this one.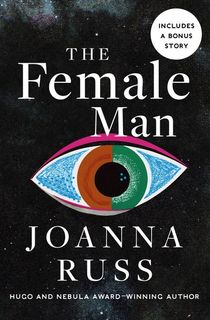 The Female Man
If your book club enjoys feminist science fiction—think, The Handmaid's Tale or The Power—then you ought to go back to one of the foremothers of the genre. Published in 1975, Joanna Russ' The Female Man is a revolutionary classic that tracks the intersecting lives of four women from four different time periods. There's Jeannine, a librarian living in the Great Depression era, who then meets Joanna—a Gloria Steinem-type from the 1970s.
The pair is joined by Janet, who hails from a future utopia, and Jail, an assassin born to a dystopian, man vs. woman world. Together, they receive eye-opening lessons on gender and womanhood, which deserve to be rehashed over something that packs a punch. Try a white blend with a bit of originality and funk.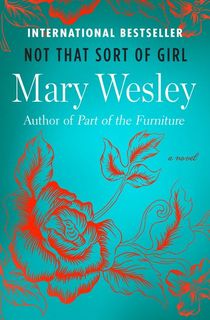 Not That Sort of Girl
Mary Wesley is discussion-worthy in and of herself: After years of secretly writing (and doubting her own abilities), she published her first book at the age of 70. It was the beginning of an impressive, late-in-life career that made her an internationally-bestselling author and a cherished English novelist. As Jane Austen's sexier cousin, her books ought to be read with a bottle of vino nearby—ideally, a complex pinot noir that isn't afraid to walk on the wild side.
Not That Sort of Girl features a "mixture of racy gentility, humor and unconventionality," as we see its unhappily married heroine pine for the man she's always loved (Associated Press). When World War II instills an 'it's-now-or-never' attitude, she finally reunites with the one that got away—which, as you can imagine, causes plenty of engrossing romantic drama.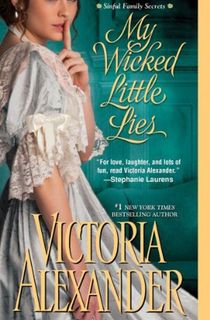 My Wicked Little Lies
If your group is looking for something light and sexy, pick up this Regency-era version of Mr. and Mrs. Smith. Evelyn Hadley-Attwater gave up her espionage career when she married the handsome, reliable, and refreshingly normal Adrian. Their two-year marriage has been one long honeymoon—though Evelyn hasn't divulged any details about her past. But when her former colleagues are in danger of being outed, Evelyn must return to the life she left behind without ruining the one she's created with her husband. Her sudden caginess sets off Adrian's alarm bells, and he begins doing his own bit of spy work...The ensuring cat and mouse game is witty, thrilling, and flirty as hell—so pour yourself an aromatic and fruity red.
Dead Girls
True crime junkies will find a lot to chat about in these essays on our obsession with violence against women. From Twin Peaks to the Serial podcast (and all the media in between), Bolin reflects on the origins, popularity, and major pitfalls of this beloved "dead girl" trope. Sip on Winc's Salient Chardonnay as you and your fellow groupies launch into a necessary (and dare we say "salient?") re-evaluation of your consumption of fictional and real-life murder stories.
The Chilbury Ladies' Choir
For the club that still raves about Kristin Hannah's The Nightingale, Jennifer Ryan's debut is destined to become a new favorite. While their men fight on the front lines, the ladies of Chilbury village must keep the home fires burning and their spirits high. Much to the dismay of their grumpy vicar, they do so by continuing to practice and perform for their choir. Ryan fleshes out each member and her personal struggles—from a Jewish refugee with a secret to a widow anxious about her soldier son—to spin an emotional World War II yarn that pays tribute to female resilience. Get a red blend with ingredients that, like the women of the Chilbury Ladies' Choir, are even more powerful when mixed together.
The Secret History
In the world of suspenseful "boarding school" fiction, Donna Tartt's The Secret History is at the top of the class. The self-obsessed main characters—all Classics students at an exclusive New England college—eventually realize that they're too smart for their own good. It's a mystery that works backwards, building up the tension as we come to learn how jealousy, pride, and secrecy led to a friendship-shattering tragedy. Tartt is a master wordsmith who has created an atmospheric literary thriller that gets under the skin—making The Secret History a great companion to an intense, "deeply brooding" Petite Sirah.
Eligible
Eligible places Elizabeth Bennet and Fitzwilliam Darcy in the modern-day 'burbs of Hyde Park, Cincinnati. The usual suspects are all here—from the meddling Mrs. Bennet to the well-meaning but ill-matched Bingley—though they're more likely to meet up at a Skyline Chili joint than at a fancy ball. Complete with a Bachelor-style subplot and an enemies-to-lovers romance (Darcy is a moody neurosurgeon!), Sittenfeld's Pride & Prejudice retelling is a delightful, breezy read that should be wed to a refreshing rosé.
Featured photo: Still from "Book Club" (2018), via Paramount Pictures