As Leon Adams wrote in The Commonsense Book of Wine, "Anyone who tries to make you believe that he knows all about wines is obviously a fake." And it's true: there are so many varieties of wine and so many producers that it would be impossible for any one person to be an expert in all of them. Because of this, a lot of people find wine intimidating—but we think it's pretty reassuring to realize that no one can know it all.
Regardless of how much or little you already know about wine, the below list of wine books includes something for everyone. From those of us who just want to learn how to shop confidently in a wine store, to vino aficionados who are looking to delve deeper into viticulture, these wine books are sure to quench your curiosity.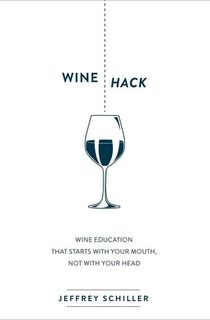 Wine Hack
Until you've familiarized yourself with the lingo, wine labels can be confusing and even off-putting to casual drinkers. To make wine more accessible, Wine Hack offers a different approach: tasting. This interactive book asks you to taste along, with everyday food, drinks, and widely available wines, to learn the four attributes that describe all wines, and even learn a few tricks for pairing wine with food.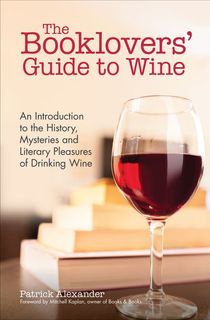 The Booklovers' Guide to Wine
Nothing goes together like a good book and an excellent glass of wine, and no one knows that better than Patrick Alexander. In this entertaining read, Alexander combines his two greatest passions and provides us with perfect pairings, from Shakespeare and sherry to Jane Austen and chardonnay.
Chock-full of intriguing facts, expert opinions, and entertaining anecdotes, The Booklovers' Guide to Wine is a book to be savored.
Related: 9 Delectable Book and Wine Pairings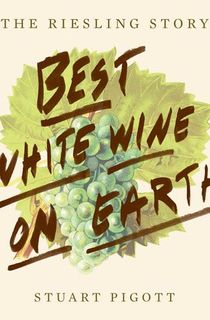 Best White Wine on Earth
While most Americans are more familiar with Pinot Grigio or Chardonnay, wine journalist Stuart Pigott is making a strong case for why we should all be drinking more Riesling. The grape is known for its chameleon-like qualities—though it's often on the sweeter side, Riesling can also be dry; it pairs well with a wide range of foods; it's produced all over the world; and it's almost always able to be found at a great price point.
Pigott provides tasting notes, top-rated recommendations, and fascinating insights into how the wine is made, all while making an impassioned case that it is, truly, the best white on earth.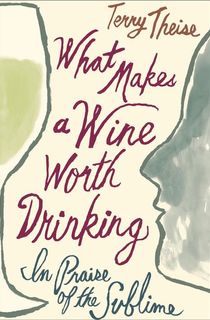 What Makes a Wine Worth Drinking
If you're in the mood to wax philosophic about wine, this New York Times Best Wine Book of the Year is for you. Theise explores why it matters where your wine comes from, explaining that small-scale, family-produced wines allow us to experience their origins with the greatest possible clarity and detail—and gain a new perspective on ourselves and the world we inhabit.
"Grown-up wine writing, full of emotion . . . and, in these dangerously cynical times, exactly what we wine enthusiasts—we human beings—need."—The World of Fine Wine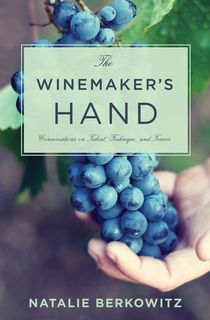 The Winemaker's Hand
Every winemaker is a little bit different, and you can get to know 40 of them in this collection of interviews. Featuring vintners from Italy and Chile to the Fingerlakes and Napa Valley, plus personal recipes, maps of winemaking regions, and an aroma wheel capturing the vast array of wine's complex flavors and aromas, The Winemaker's Hand is a globe-hopping tour through the world of wine.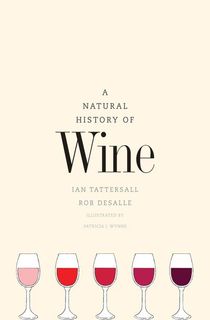 A Natural History of Wine
Though winemaking (and drinking) is an artform, it's also a science. In this Wall Street Journal Best Book for Wine Lovers, Ian Tattersall and Rob DeSalle take a scientific approach to the world of wine. Conversational and accessible to everyone, this colorfully illustrated book embraces almost every imaginable area of the sciences, from microbiology and ecology (for an understanding of what creates this complex beverage) to physiology and neurobiology (for insight into the effects of wine on the mind and body).
The authors draw on physics, chemistry, biochemistry, evolution, and climatology, and they expand the discussion to include insights from anthropology, primatology, entomology, Neolithic archaeology, and even classical history. The resulting volume is indispensable for anyone who wishes to appreciate wine to its fullest.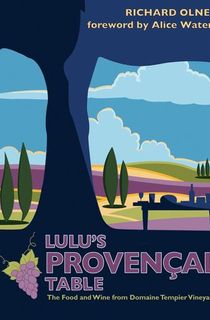 Lulu's Provençal Table
While the above book approaches wine from a purely scientific standpoint, Lulu's Provençal Table gives insight to all the things that can't be proven in a lab. Lulu Peyraud was a beloved cook, a mother of seven, and the matriarch of Provence's noted vineyard Domaine Tempier. Part cookbook, part food memoir, food writer Richard Olney compiled recipes and stories from Lulu's famed kitchen, capturing what it really meant to live a life inspired by wine.
"The tentative giving and taking of recipes quietly evolved into a book so rich in collaboration that Lulu together with Richard seemed to become as one: a magical, culinary love affair." —Simon Hopkinson, The Observer
Related: The Best Cookbooks for Beginners, Experts, and Everyone in Between