In literature, shared experiences—be it living under the same harsh conditions or experiencing love for the first time—form the foundation for female friendship. Whether the story takes place 200 years in the past or here in the 21st century, between mothers and daughters or college girlfriends, one thing remains true in all female friendships: Women persevere because of their strong, trustworthy relationships with each other.
No matter what the circumstances, these female friendships always persist—even when they aren't the main part of the story. These 11 books will help you and your bestie cherish the relationships that really matter.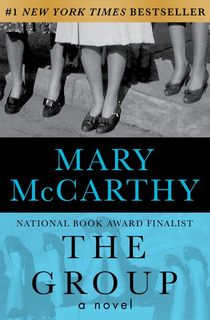 The Group
From handling classes to experiencing first love and confronting the future together, college may be the ultimate place to form lifelong friendships. In The Group, we follow eight girlfriends who have just graduated from Vassar College (in 1933) and are thrust into a world of sexism, financial problems, family dramas, and complicated relationships.
Through describing their experiences and friendships, McCarthy shows how life for women was in the lead up to World War II— exposing its difficulties and cementing the importance of loyal friends. When it was published in 1963, it made it onto The New York Times Best Seller list and spent almost two years there.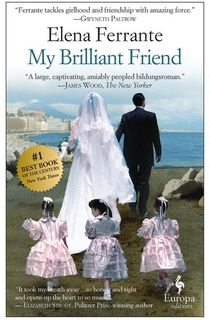 My Brilliant Friend
No one understands female friendships quite like Elena Ferrante, whose Neapolitan novels on the topic have become an international sensation (and an excellent mini series on HBO). The first book, My Brilliant Friend, introduces readers to Lila and Elena, whose friendship will be followed over sixty years and three more books.
The friendship between the two girls, which began in 1950s Naples when they were just 10 years old, is often complicated: "Imagine if Jane Austen got angry and you'll have some idea of how explosive these works are" (The Australian).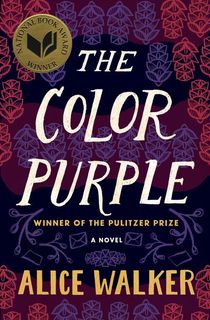 The Color Purple
Now a Broadway show touring the country, Walker's Pulitzer Prize and National Book Award-winning novel is one of the most well-known stories that highlights the importance of female friendship. Celie, who lives under harsh conditions in rural Georgia, is dedicated to protecting her sister Nettie from the same abuse and suffering.
But even when Nettie is able to escape and Celie is not, the two remain dedicated to supporting one another no matter how much distance is between them. This story of enduring friendship and sisterhood was also developed into an Academy Award-nominated film starring Whoopi Goldberg and Oprah Winfrey.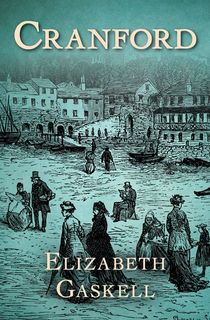 Cranford
Set in Cranford, a 19th century English country town, Gaskell's stories are told through a series of vignettes following two middle-aged sisters, Miss Matty and Miss Deborah, who know everyone's business. In a town dominated by female friendships, the pair experiences their own hardships, while observing their community's struggles. This satirical story was a success when it was published in the 1850s, and remains an entertaining and relevant read today. The book was adapted into a TV series on the BBC in 2007, and ran for two seasons.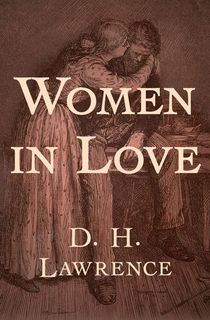 Women in Love
The Brangwen sisters, Gudrun and Ursula, both fall in love with attractive men, and the four of them experience the rollercoaster of romance and sexuality together (well, not completely together). Probably Lawrence's best novel, although he is also well-known for writing Lady Chatterly's Lover, Women in Love is a particularly interesting story of female friendship since it was written by a man. Women in Love was turned into a film in 1969, which was one of the first to show male genitals (in skinny dipping and wrestling scenes, oh my!).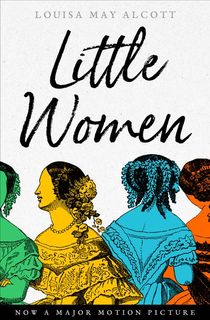 Little Women
It's unsurprising that some of the best female friendships are between sisters. Growing up together and sharing experiences, the four March sisters face uncertain financial circumstances, illness, and intense emotion, but remain close and dedicated to one another despite the challenges they face.
Well-known for its insight into family life and struggle, Little Women is loosely based on Alcott's relationship with her own sisters and was an instant success upon its publication. Even Joey from Friends gets so invested in reading it that he seeks comfort from Rachel and has to put the book in the freezer because it's, at times, so upsetting!
Their Eyes Were Watching God
Though it's filled with stories of Janie Crawford's romantic relationships with men, this novel also features her honest friendship with best friend, Pheoby Watson. Not only does Janie's openness with Pheoby about the story of her life demonstrate her comfort with her friend, but the more temporary love that Janie shares with men, juxtaposed with the connection that she and Pheoby have, demonstrates the enduring nature of female friendship. Published in 1937, Hurston's novel pushed the boundaries of her time by exposing the racial climate in the South through a black woman's perspective. Although initially poorly received, the novel came to be known as one of the greatest of the 20th century, and is the most important book to author Alice Walker.
Swing Time
Published in 2016, Smith's novel is one of the more recent examples of strong female friendship in literature. Growing up together in London, two girls, both of whom are mixed race, meet in a tap class and become best friends. As they grow up, the two drift apart several times and follow different paths, but can never seem to let each other go. Evoking an important aspect of female friendship, Smith is brutally honest about the difficulties of being friends with women all while producing genuine reflections on success and relationships that women face as they mature. Smith's latest work, an incredible book of essays titled Feel Free, was just released in February 2018.
A Thousand Splendid Suns
Unlike his first novel, The Kite Runner, which focused on a father-son relationship, Hosseini's second work focuses on a mother-daughter-like relationship, as the two characters are a generation apart, though not actually related. Mariam and Laila are two women living in Kabul whose paths cross when Laila is forced to marry Mariam's husband, Rasheed. Through this experience, Mariam and Laila begin to depend on each other, become close friends, and even attempt to run away together—but fail. Despite their suffering and horrific circumstances, the two women share a bond that is strong enough to make them risk their lives for each other.
Snow Flower and the Secret Fan
Through the story of Lily and Snow Flower growing up and living in 19th-century China, See shows that strong female friendship is not a new concept and has always been essential for surviving unbelievably challenging circumstances. Lily and Snow Flower are described as a "laotong" pair, a relationship in which two people choose to be dedicated to each other as emotional companions. Marriage, in comparison, was not meant to meet those same ends and its purpose was to result in the birth of sons. Although both women suffer through foot binding, arranged marriages, and poor treatment by their husbands, See shows that they do not succumb to victimhood and, through their resilience, they shatter the stereotypes of the period.
Waiting to Exhale
Included as one of Oprah.com's "The Most Addictive Books of the Last 25 Years," McMillan's novel tells the story of four friends: Savannah, Bernadine, Robin, and Gloria. Published in 1992, Waiting to Exhale tells the story of four friends finding their way in their careers and love lives during their 30s. The novel was also adapted into a movie in 1995.
The Secret Life of Bees
Although many enduring literary female friendships originate through sisterhood, there are also some that emerge from mother-daughter ones as well. In Kidd's novel, about a 14-year-old white girl, Lily, living in South Carolina with her abusive father after her mother's death, Lily's mother-figure is replaced by their maid, Rosaleen. The two form a bond as they come to each other's rescue both emotionally and physically. Together, they leave town and end up living with a group of sisters who make honey—the eldest was Lily's mother's best friend. When the book was turned into a film in 2008, it had a knockout cast of strong female actors, including Queen Latifah, Dakota Fanning, Jennifer Hudson, and Alicia Keys.
This post is sponsored by Open Road Media. Thank you for supporting our partners, who make it possible for Early Bird Books to continue publishing the book stories you love.
Featured still from "The Secret Life of Bees" via 20th Century Fox