Elena Ferrante is an enigma. No one, except perhaps her editors at Europa Editions, knows what the pseudonymous Italian author looks like, or even her real name. However, that hasn't stopped Ferrante from becoming an international bestseller and making Time magazine's list of the 100 most influential people in 2016.
While there's a lot we don't know about her, we do know that Elena Ferrante books are well on their way to becoming . While Ferrante published her first novel, L'amore molesto (Troubling Love) in 1992, many American readers were not introduced to her work until 2005, when Ann Goldstein began translating her books into English. Since then, Ferrante's popularity has sky-rocketed—mostly because of the stunning way she writes about women.
In 2018, Ferrante's best-selling Neapolitan quartet was adapted into the HBO mini series My Brilliant Friend. The first season was released to critical acclaim, and now we can't wait for the second season (coming out March 16) to grace our screens.
There's even more exciting adaptation news for Ferrante fans: Maggie Gyllenhaal is writing, producing and directing an adaptation of The Lost Daughter for the big screen, with Olivia Colman and Dakota Johnson set to star in the lead roles. It will be a while before the movie is released—as of posting, filming has yet to begin—but at least that gives you time to read all of the amazing Elena Ferrante books listed below.
Troubling Love
Elena Ferrante's first novel is . Forty-five-year-old Delia has returned home to Naples after her mother mysteriously drowned. Determined to learn the truth, Delia begins to sift through her mother's past...and what she discovered is more unsettling than she could have ever imagined.
Filled with "tactile, beautifully restrained prose," (Publishers Weekly), Troubling Love is a.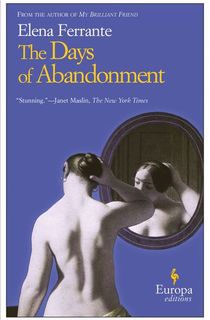 The Days of Abandonment
It took ten years for Ferrante to publish her second book, I giorni dell'abbandono, but it was worth the wait. Lauded as "Remarkable, lucid, austerely honest" by The New Yorker, this novel chronicles one woman's journey from denial to devastating emptiness.
After fifteen years of marriage, Olga has been suddenly left by her husband—and with two young children to care for, she's starting to unravel. Olga is having trouble doing all the things she used to do: cooking creative meals, keeping her home spotless, speaking without cursing. And when she sees her ex and his new young lover in public, she can't keep herself from physically assaulting him.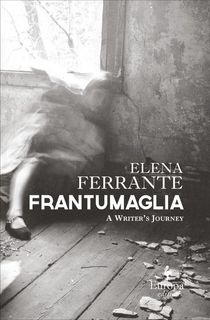 Frantumaglia
Elena Ferrante's personal writings are collected in this 2003 volume, Frantumaglia, or "Fragments." While remaining anonymous, this collection of letters, essays, reflections and interviews offer glimpses into the "real" Ferrante.
Among many other topics, Ferrante discusses her choice to let her books speak for themselves; her thoughts and concerns about her novels being adapted into films; and her own experiences with motherhood, feminism, and her childhood. If you want to truly get inside Ferrante's head, Fratumaglia is a must-read.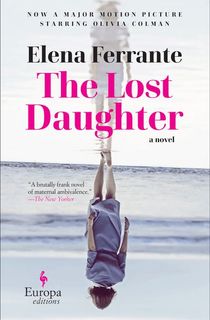 The Lost Daughter
Now the basis for a Netflix movie of the same name, middle-aged divorcée Leda is on her own for the first time after her daughters leave to visit their father in Toronto. Taking advantage of her newfound liberty, Leda takes a vacation to the Ionian coast. It's there that she meets Nina, a young mother watching over her daughter (and her doll) on the beach. At first, Leda believes Nina is the perfect mother...but she soon shares a dark secret with Leda, setting in motion events that threaten to destroy Nina's family.
According to The New Yorker, "Although much of the drama takes place in [Leda's] head, Ferrante's gift for psychological horror renders it immediate and visceral."
Related: 8 Light Thriller Books to Make You Glad You're Social Distancing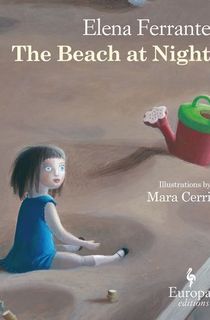 The Beach at Night
This short, dark fable illustrated by Mara Cerri goes hand in hand with The Lost Daughter, retelling the events of the book from the doll's point of view.
Without giving too much away for those who have not yet read The Lost Daughter, we'll leave you with this chilling note from Publishers's Weekly: "Cerri's eerie scenes of the glassy-eyed doll are well-suited to the ominous nature of Ferrante's story [...] it's the disconcerting combination of the doll's intensely human emotions and complete lack of agency that leaves the strongest impression."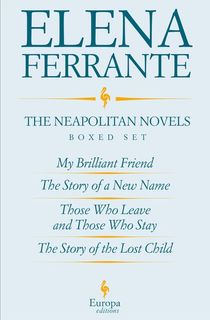 The Neapolitan Novels Boxed Set
Though women's issues are the focus of virtually all Elena Ferrante books, they are perhaps explored most thoroughly in her Neapolitan quartet. Together the four books chronicle sixty years of complicated friendship between two women from Naples: the vivacious, fiery Lila and the quiet, studious narrator, Elena.
As editor Sara Nelson wrote, Ferrante's plots all ask the same questions: "How do women grow and age, together and apart, how do they relate, how do motherhood, money and men intervene?" However, according to Nelson, that's not why you read her novels; instead, "you read her for the sheer accumulation of detailed scenes and conversations, for its comings together and breakings apart, and for the way characters disappear and recur until the city in which they live becomes both a vast jungle and the original too-close small town."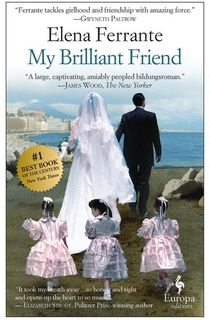 My Brilliant Friend
My Brilliant Friend (L'amica geniale) begins in the 1950s, in a small neighborhood on the outskirts of Naples. It follows Lila and Elena's friendship from their first meeting as 10-year-olds through their school years and adolescence.
"An intoxicatingly furious portrait of enmeshed friends" (Entertainment Weekly), the novel sets the stage for Ferrante's study of the transformation of a neighborhood, city and a country, which in turn transforms the relationship between Elena and Lila.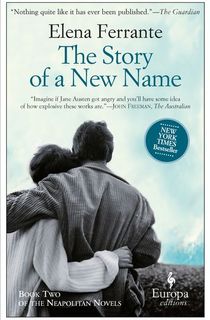 The Story of a New Name
The Neapolitan quartet continues with Storia del nuovo cognome, or The Story of a New Name. The girls are continuing to find their way in the world, and both find themselves feeling trapped—Lila has gotten married; Elena continues her studies and her exploration of the world outside her stifling neighborhood. What sounds like a simple story is anything but: "Imagine if Jane Austen got angry and you'll have some idea of how explosive these works are" (The Australian).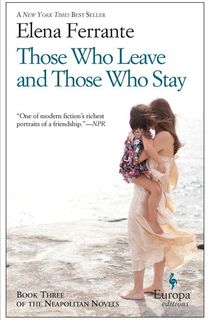 Those Who Leave and Those Who Stay
In the third installation of The Neapolitan quartet, Storia di chi fugge e di chi resta, or Those Who Leave and Those Who Stay, Lila and Elena are women in the 1970s, pushing back against a society that would have otherwise imprisoned them. Lila is a single mother, having left the man she married at 16; Elena has left the neighborhood and found success as an author.
Through it all, they have often found themselves relying on their friendship to one another, and this penultimate volume "shows off Ferrante's strong storytelling ability and will leave readers eager for the final volume of the series" (Library Journal).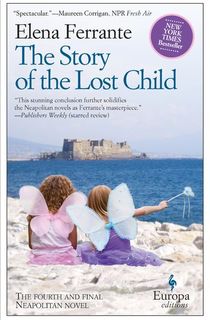 The Story of the Lost Child
In the "stunning conclusion" to the series, (Publisher's Weekly), both Lila and Elena find themselves again in Naples, and become friends once more after years of estrangement. Lila never truly left, and though she has become an entrepreneur in the neighborhood, her success has only drew her further into the city's issues with violence, chauvinism and nepotism.
Elena, on the other hand, had built a life and family for herself in Florence—but returns to Naples to be with the man who she has always loved.
The Lying Life of Adults
If you can't read in Italian, you'll have to wait until September 1 for the translation of the latest Elena Ferrante book, La vita bugiarda degli adulti. Giovanna is becoming an adolescent, and as she grows, she must also learn to navigate Naples, a city that is more divided than she realized in her youth.
Giovanna moves between the Naples of the heights, a more refined city, and the Naples of the depths, its gritty counterpart. But wherever she goes, the city seems to only offer disorientation in return.
"As you read, a vast panorama of characters slowly unfolds...Ferrante has not created a mere story but an entire world" (Il Libraio).
Related: Why You Should Be Excited About Elena Ferrante's The Lying Life of Adults
This post is sponsored by Open Road Media. Thank you for supporting our partners, who make it possible for Early Bird Books to continue publishing the book stories you love.