No one gets under a daughter's skin quite like her mother. We fight and stop speaking. Sometimes for 15 minutes, sometimes for 15 years. We tell them everything (or nothing at all), we let them coddle us (or push them away); we love them, we hate them.
But through all the good times, the bad times, and the many in-between, our mothers are always there, even when they aren't directly at our side. These 21 mother-daughter books take a look at the many different kinds of women we call "mom," and the impact they have on who we become.
Related: 7 Awesome Books About Motherhood

Troubling Love
Elena Ferrante is a master about writing about the complex relationships between women and her debut novel from 1992 is no exception.
Delia is a forty-five year old woman who recently received an unusual phone call from her mother. Soon after, her mother unexpectedly dies in a drowning accident. Delia returns home to Naples to sort through what happened, and learns unexpected truths about her mother, her family and herself in this psychological mystery about mothers, daughters, and the complicated emotions that bind them.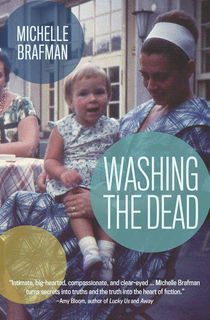 Washing the Dead
When Barbara was 17 years old, her mother's affair with the groundskeeper of the local synagogue tore the family from their tight-knit Orthodox Jewish community. Now a mother herself, Barbara has been invited back to her hometown by the rabbi's wife to participate in the ritual burial washing of a beloved teacher.
Summoning the courage to confront her mother after decades of estrangement, Barbara discovers the healing power of sacred rituals and decides to forgive the woman who turned her world upside down in hopes of sparing her own daughter from a bitter family legacy.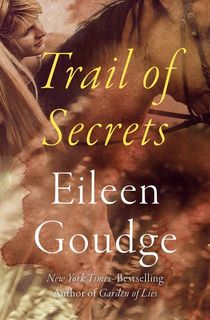 Trail of Secrets
Skyler Sutton has grown up with doting parents who lavish her with riding lessons, fine clothes, and anything else she could wish for. But they're hiding a staggering secret—Skyler isn't their biological daughter. Years ago, the Suttons discovered that the "abandoned" infant they adopted had actually been kidnapped, a fact which they kept to themselves so they wouldn't lose her.
Now 23 years old, Skyler finds herself pregnant from a one-night stand and in a situation remarkably similar to her long-lost mother's. Skyler's decision to give her baby up for adoption results in a shocking and bittersweet reunion with the woman who never fully recovered from her disappearance.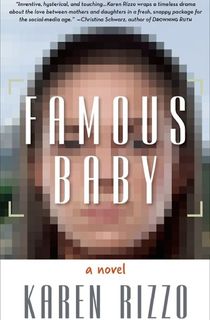 Famous Baby
This novel is a hilarious and poignant exploration of parenting in the age of social media. Tired of her most embarrassing moments being uploaded online for all to read about, 18-year-old Abbie moves 500 miles away from home to escape her mother Ruth, who runs a popular mom blog.
But when Abbie finds out that her ailing grandmother is moving in with Ruth, she comes up with the only logical solution to spare Grandma from cyber exploitation: kidnapping her. What follows is an unforgettable battle of wills and a fresh take on how social media affects our closest relationships.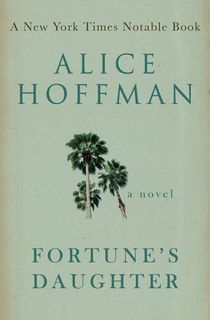 Fortune's Daughter
Even though Lila divines futures from tea leaves, she is forever turning to her past, remembering the daughter she gave up as a young woman. The tempestuous winds of earthquake season finally bring Rae into her life, a woman with a freshly broken heart, a baby on the way—and a fortune that binds them together.
Hoffman has a way of imbuing the everyday with a sense of magic, and as Lila and Rae grapple with the could-have-been's and the will-be's of their maternal lives, she uncovers the wonders, both joyous and painful, of motherhood.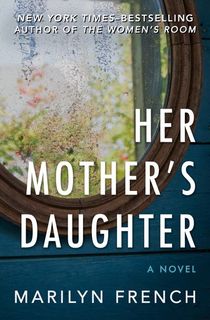 Her Mother's Daughter
Stacey has never felt close to her mother, but a dive into her family's history reveals that the apple doesn't fall too far from the tree. Like Stacey, her mother was a master of reinvention, escaping a life of poverty for the middle class.
As Stacey discovers her mother's hidden past and reflects on her relationships with her own children, Her Mother's Daughter broadens into a multi-generational saga of sacrifices made and taken for granted—and the unsung heroism of motherhood.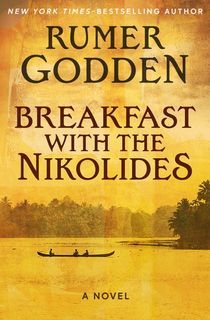 Breakfast with the Nikolides
WWII has come to France, and so the estranged Louise and Charles Pool must reunite for their children's safety. Shortly after their arrival in Bengal, Louise's daughter, Emily, becomes enraptured by their neighbors, whose domestic bliss is far from the discord of her own home. New York Times bestselling author Rumer Godden is "heart-wrenchingly truthful" about the relationships between husbands and wives, daughters and mothers as the Pool family gradually collapses under the weight of their betrayals (The Guardian).
Related: 20 Historical Fiction Books About Life During World War II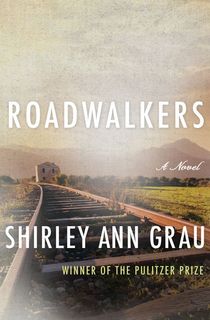 Roadwalkers
Growing up, Baby and her siblings were "roadwalkers," homeless orphans who barely scraped by. Separated from her siblings years later, she is reborn as Mary Woods, finds success as a fashion designer, and has a child of her own.
But as removed as she is from the dark days of her youth, Baby realizes she cannot protect Nanda from the evils she has known. Roadwalkers tells both Mary and her daughter's stories as they rise above prejudice in a place that only sees the color of their skin.
Highwire Moon
After Serafina is deported to Mexico, she and her daughter, Elvira, must lead separative lives on opposite sides of the border. Now pregnant and disillusioned with her newest foster family, Elvira decides to search for her mother—just as Serafina, yearning for her daughter, finally comes to America.
Highwire Moon is "an eye-opener of a novel" that sheds light on the immigrant experience and proves how our greatest loves give us the courage to achieve the impossible (The New York Times Book Review).
Related: 13 Powerful Books About Immigration
Daughter of Moloka'i
A young Hawaiian woman comes of age in this heartfelt World War II-era book. The daughter of lepers, young Ruth managed to escape the affliction herself, but is left at an orphanage when her parents are forcibly quarantined. She is adopted by a Japanese-American couple and spends most of her life in California, until the family is unjustly relocated to an internment camp.
After surviving the horrors of the camp, Ruth receives a letter from her birth mother, leading to their tearful reunion and Ruth's reconnection with her Hawaiian roots. The sequel to the 2004 book Moloka'i, Daughter of Moloka'i is compulsively readable as a stand-alone novel about the ties that bind.
White Oleander
A New York Times bestseller and Oprah Book Club selection, White Oleander follows Astrid Magnussen as she bounces from foster family to foster family. At the center of it all is Astrid's self-righteous and imprisoned mother, Ingrid, whose shadow she cannot escape.
As Astrid meets different foster mothers along her journey—from the well-intentioned but vice-ridden Starr to the kind but self-loathing Claire—she learns that sometimes letting go is the only way towards the life you want.
Related: The Complete Oprah's Book Club List
Swing Time
Mother-daughter relationships is one of the many, though central, themes of Zadie Smith's latest novel. Even as its unnamed narrator goes off on her own adventures—to the entertainment industry, to West Africa—her mother is always a lurking presence at her back. Swing Time is a moving tour-de-force that tackles racism, class, dance, and the indelible ways our mother's influence carries into our adult lives.
Missing Mom
Nikki has gone to great lengths to distance herself from her mother, and when they're together, she can't help but fixate on her imperfections. It's only after her mother's sudden death that she fully grasps—then appreciates—the extent of her mother's love. Missing Mom is a reminder that our mothers are the thankless superheroes of the world and that, while it's not always obvious, they care for us more than we realize.
Related: We All Have a Dark Side: 8 Psychological Thrillers Books from Joyce Carol Oates
Left
When single mother Theresa must finally make good on an old promise, she must do the unthinkable and abandon one of her two daughters. Separated and without answers, Franny and Mathilda vow to find each other again, and to save their family from the unknown danger that haunts them. Alternating between three different perspectives, Left is a haunting novel about the choices that tear us apart and the love that brings us back together again.
Where'd You Go Bernadette
Bee loves her mother, even if she butts heads with the other moms of their Seattle neighborhood. Bernadette is opinionated, eccentric, immensely agoraphobic—and, quite inexplicably, nowhere to be found. Little Bee has taken it into her own hands to piece the puzzle together, and the path to answers is as emotional, zany, and unpredictable as the woman she loves most.
Queen Sugar
Charley has come into an unexpected inheritance: 800 acres of sugarcane land in rural Louisiana. With the promise of a different life ahead, she and her daughter move to the South—and walk straight into a thicket of family drama, lingering racial prejudice, and back-breaking hard work. Now an acclaimed television show on the Oprah Winfrey Network, Queen Sugar is the story of a by-the-bootstraps heroine who will do whatever it takes to find happiness for herself and for her child.
Divine Secrets of the Ya-Ya Sisterhood
Vivi Walker has never been what you'd call a typical mother. Flanked by her best friends, the Ya-Yas (and armed with some sweet tea and liquor too), she's a woman who lives loudly and largely, and damned what anybody else has to say about it. But while Vivi's personality has its highs, it also has its earth-shattering lows, and her current stand-off with her daughter revives memories of her darkest moments. Divine Secrets is equally entertaining as it is moving, reminding us all that there's nothing quite as special as the relationship between a mother and her daughter—rough patches and all.
Breath, Eyes, Memory
In Edwidge Danticat's modern classic, a young girl leaves her Haitian village—and the only family she he's ever known—to meet her biological mother in New York City. Once there, Sophie learns a disturbing truth, a revelation which puts a greater strain on their relationship and alters Sophie's perception of herself. Breath, Eyes, Memory is a tribute to the colorful, sometimes dangerous, world of Haiti, the women who give birth to us, and the women who raise us.
Rosie
Elizabeth may seem to have a good head on her shoulders, but beneath the surface is a woman more dedicated to drinking than she is mothering. Her incredibly smart daughter, Rosie, is the sole bright spot in her life, but sometimes Rosie seems better suited to parenting than Elizabeth herself. Hailed by the Los Angeles Times as "a novelist of genius," Anne Lamott has created a portrait of a mother lost amongst her demons, and the unique little girl who always brings her home.
What We Keep
Ginny's reunion with her mother has been 35-years in the making, but it's more of a favor to her ailing sister than a desire to set aside old griefs. While on the flight to her mother's bedside, Ginny looks back on the time when everything—including her mother—fell apart, and finally confronts the wounds she's ignored. With flashbacks between present-day and the 1950s, What We Keep explores the resilience of a daughter's love and the healing power of time on our hearts.
Leaving Time
For years, Jenna has been searching for her scientist mother, who vanished while studying animal behavior at an elephant sanctuary. With the help of a disgraced psychic, a cynical detective, and her mother's scientific journals, Jenna begins to solve the mystery of the disappearance. New York Times bestselling author Jodi Picoult draws fascinating parallels between elephant and human family dynamics, and the result is a "memorable and poignant" drama about the incomparable bonds we share with our mothers (Publishers Weekly).
Related: 12 Books for Fans of Jodi Picoult
Keep Reading: 7 Books Like Gilmore Girls to Curl Up With
This post is sponsored by Open Road Media. Thank you for supporting our partners, who make it possible for Early Bird Books to continue publishing the book stories you love.
Featured photo: Simon Rae / Unsplash