Often times, historical fiction books capture the mood of an era just as deftly as their nonfiction counterparts—and the following novels are no exception. By turns disturbing and heroic, they represent some of the greatest works of World War II literature, offering a multicultural perspective of the deadliest conflict in human history. In one novel, a Chinese family watches an invasion upend their peaceful, rural life. In another, a young girl flees Nazi-occupied France—only to face other battles in her new Bengalese community.
But whether these historical fiction novels tell stories of the frontlines or of those waiting at home, they make one thing very clear: the effects of war go beyond the battlefield.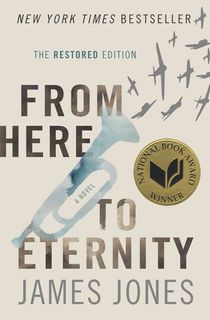 From Here to Eternity
Army veteran James Jones, who was present during the attack on Pearl Harbor, fills the pages with his own memories, brought to life through fictional protagonist Private Robert Prewitt. On the cusp of manhood, he and his brotherhood are catapulted into the unknown on that infamous day. From Here to Eternity has been adapted into both an Academy Award-winning film and also into a musical.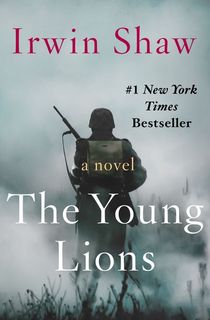 The Young Lions
The complexities of war are not lost on Irwin Shaw's New York Times bestseller. A tapestry composed of the experiences of three men, the story is told through Christian, a German who joins Hitler's army; Noah, a Jew who enlists in the U.S. Army; and Michael, a U.S. soldier looking for purpose. Severely neglected, this is one wartime beast that deserves your attention.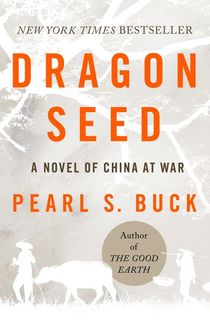 Dragon Seed
Originally published in 1942, Nobel Prize Winning-author Pearl S. Buck's story follows World War II from a Chinese perspective. Raised in China herself, Buck writes of the pre-Pearl Harbor Japanese invasion into China's capital in 1937 and the "Rape of Nanking." And it all unfolds through the viewpoint of a humble farming family whose will to survive is stronger than the time's violence is horrific.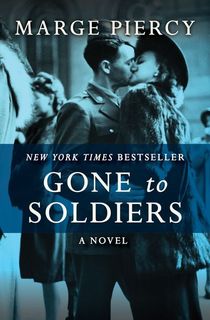 Gone to Soldiers
Marge Piercy's comprehensive New York Times best-selling epic follows the horrors and heroisms of ten people—six women, four men—who fought, experienced, and survived the atrocities of World War II. This sprawling novel carries the superlative of "most engrossing novel ever written about WWII" from the LA Times, and is totally worth your time.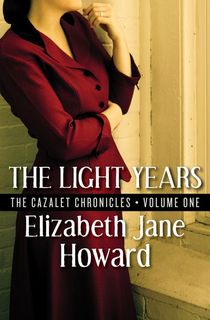 The Light Years
As the world discusses the prospects of war, the Cazalets are battling problems within. In this first installment of Elizabeth Jane Howard's Cazalet Chronicles, Howard illuminates the dramas within one upper-class British family as they deal with life on the brink of war.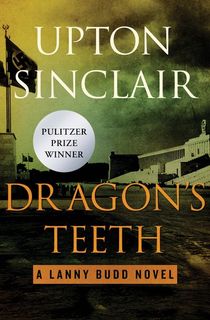 Dragon's Teeth
Part of Upton Sinclair's 11-book Lanny Budd series and winner of the Pulitzer Prize, Upton Sinclair's Dragon's Teeth sends the socialist Lanny into the Nazis' den, as Hitler rises to power in Germany in the early '30s. Forced to confront family values, moral righteousness, and the Nazi party itself, Lanny works to free a member of the Dutch Jewish family he met initially in the first book of the series.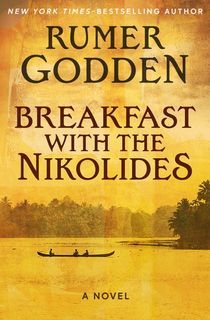 Breakfast with the Nikolides
Rumer Godden's East Bengal-set story pivots around the coming-of-age of an 11-year-old girl named Emily Pool. After fleeing the Nazi occupation of France, Emily, her mother, and her younger sister head to Amorra to live with their father. It's here where Emily's dog, a Spaniel despised by her mother, unnecessarily dies, thus hurtling the family into war of their own.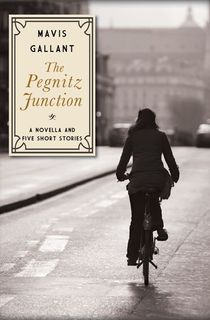 The Pegnitz Junction
A novella of five consuming short stories detailing ordinary people caught up in extraordinary circumstances, The Pegnitz Junction explores the aftermath of the Second World War. You have a woman dreading Christmas spent with family she despises, a wife showing mercy on the refugee who had an affair with her husband, and three more completely absorbing tales.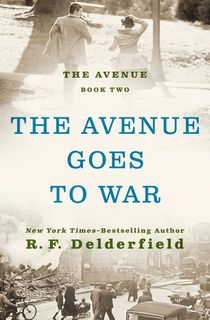 The Avenue Goes to War
R. F. Delderfield narrows his scope by focusing just on the suburban families who line Manor Park Avenue in South London. Detailing their struggles, from the honorable (enlisting) to the less than honorable (extra-marital affairs), he maps out the effects of the bombings Hitler ordered on London and its surrounding areas, one Avenue address at a time.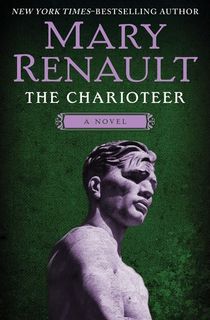 The Charioteer
An essential read in the LGBT literature canon, The Charioteer is a story about love, innocence, and war. Set in England just after the Dunkirk retreat, Mary Renault's tale follows an injured soldier named Laurie as he searches for emotional clarity among his feelings for two men: one, his sexually experienced schoolmate; the other, the orderly who nursed him back to health.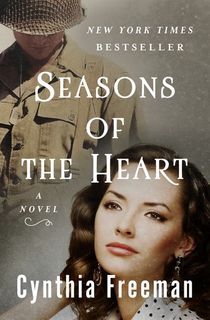 Seasons of the Heart
Cynthia Freeman's romantic drama about the enduring nature of one woman begins in 1941, when all is and isn't fair in love and war. Skewing from the oft-used point of view of those at ground-level war, Freeman unravels her narrative through the eyes of Ann Pollock, an American wife and mother navigating life through wartime effects before, during, and after WWII.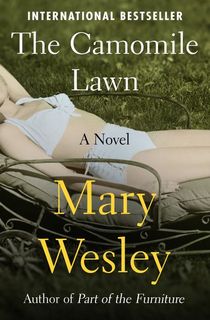 The Camomile Lawn
War is looming, but it won't stop a group of hedonistic cousins from having the best summer ever. Set off the Cornish coast and in wartime London, Mary Wesley's saga explores the effects of war on coming-of-age and how a heightened sense of mortality can lead one down a dangerous path. This seductive story can be easily devoured in one sitting.
The Nightingale
Kristin Hannah's New York Times bestseller is a a story of sisterhood, a snapshot of war, and a testament to female endurance. When war bleeds into the French countryside, Vianne's quiet life is disrupted by the arrival of a stranger—a German officer who demands she surrender her home, no questions asked. Meanwhile, Vianne's Paris-based sister, Isabelle, has an ill-fated love affair that leads her right into the arms of the Resistance. Though separated, their lives are inextricably linked, and the interweaving of their storylines offers a compelling look at women's experiences during World War II. Expect a film adaptation to hit theaters in 2019.
Related: 10 Books Like The Nightingale
Life After Life
It's easy to look back and say, "If only." But what if you could get a redo and correct the wrongs that crippled your world? Would you? Would you even have the guts? These are the questions Kate Atkinson poses in her best-selling historical novel about a woman caught in a time loop, reliving her life—and the atrocities of Adolf Hitler—again and again.
War and Remembrance
A classic masterpiece along with its prequel, The Winds of War, War and Remembrance unfolds at the start of WWII when the Japanese have just bombed Pearl Harbor and the Henry family is dealing with turmoil of their own. Weaving history lessons into the drama of extra-marital affairs, young love, and wartime horrors, this one's hefty—over 1,000 pages—but you won't be able to put it down.
A Thread of Grace
Weaving fiction into historical reality, Mary Doria Russell's tale unfolds via the perspective of a Jewish family seeking safety in Italy during the final phase of the war. And, yes, things get bleak, but the through line of Russell's novel, which highlights the little-known story of Italian citizens who saved more than 40,000 Jews from capture, is that while humanity will always have darkness, so too will it have light.
Charlotte Gray
Further solidifying Sebastian Faulks as a premiere novelist, Charlotte Gray is a complex love story shaped by war. Follow along as its titular character, a 25-year-old Scottish heroine, travels to London to contribute to the war, falls in love with a British pilot who goes missing, then heads straight into the blacked-out horrors to find him.
When the Emperor Was Divine
When Japan dropped bombs on Pearl Harbor, thousands of Japanese-Americans were reclassified and uprooted to internment camps in Utah's desert. Julie Otsuka vividly describes this dark period in American history through the eyes of five Japanese-Americans who experienced the barbed-wire barracks up-close and personal.
The Night Watch
Beginning with the end, Sarah Waters' novel kicks off in 1947 Peacetime Britain and works its way backward to 1941, gradually revealing why her four main characters, each connected to scandal in their own way, are in the melancholic positions we initially meet them in. Wartime imprisonment, backstreet abortions, illicit sex—it's all in there.
The Paris Architect
Author and American architect Charles Belfoure sets his Paris architect up in a Nazi-occupied France and poses the question: How far would you go to help a stranger? When offered lots of dough to construct clever hideaways for Jews, he accepts the challenge, knowing full and well the consequences of getting caught. Reluctant hero or shoulda left well enough alone? You make the call.