Though she is best known for her classic historical fiction novels about life in early to mid-century China, Pearl S. Buck was born in 1892 in West Virginia. But she spent most of her life before 1934 in Zhenjiang, China, as the daughter of missionaries.
Her classic, Pulitzer Prize-winning novel, The Good Earth, led to her Nobel Prize for Literature win—a first, for female authors. But Buck was prolific, publishing over twenty novels during her lifetime. She championed topics such as feminism, interracial love, and eastern philosophy in her writing. Outside of her literary achievements, she was also an outspoken proponent of the rights of women and Asian minority groups, and was one of the first people to support Asian and mixed-race adoption in the United States.
Take a tour with us through 14 of Pearl S. Buck's epic historical fiction novels.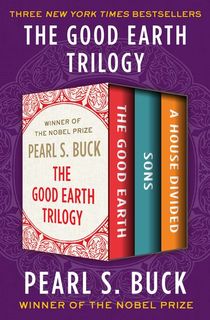 The Good Earth Trilogy
Pearl S. Buck is undoubtedly best known for her 1931 novel, The Good Earth, which went on to win the Pulitzer Prize and was made into a critically-acclaimed film in 1937. But what most don't know is The Good Earth is actually the first book of a trilogy, followed by Sons (1932) and A House Divided (1935). Considered groundbreaking books for their stark portrayal of one family's quest to find stability in the Chinese labor system of the early twentieth century, the second two books continue with the tumultuous politics of the Chinese Revolution.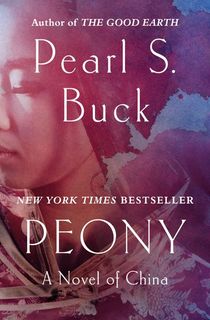 Peony
Forbidden love is the subject of Buck's 1948 novel. A Chinese girl named Peony is sold to work as a maid for a wealthy Jewish family in Kaifeng, a city of the Henan province and home to Chinese Jews. Though the family considers themselves Chinese, when Peony falls in love with the family's son, they face opposition from both sides. A love story at its core, Peony is also a fascinating account of how two very different cultures once thrived side by side in mid-century China.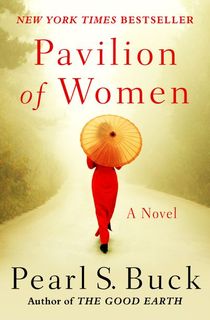 Pavilion of Women
Madame Wu has lived for many years as the head of one of China's oldest, most well-respected families. But now that she's reached her twilight years, she's desperate for some time to herself. So she launches a plan to get her husband to take a much younger concubine and moves to her own wing of their house, where she studies English. This fascinating portrait of Chinese life is an unusually feminist look at a woman who uses the system to get what she wants: independence.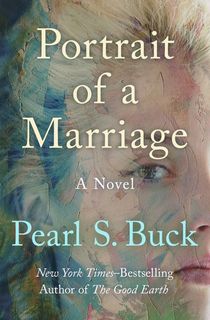 Portrait of a Marriage
Portrait of a Marriage tells of a wealthy painter who travels through America, in search of a muse. He finds her in a young, illiterate farmer's daughter. When his portrait of her becomes his most celebrated work, he returns to marry her and start a new life on the farm. But the differences in their cultures and upbringings raise serious problems for the couple. Portrait of a Marriage explores overcoming cultural differences, one of Buck's favorite themes. Even when star-crossed lovers are from the same country, the cultural gap can be vast—and troublesome.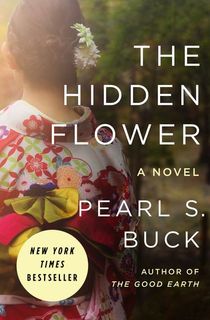 The Hidden Flower
A young Japanese girl once lived in America with her family, but after her father's internment during World War II, the family moved back to Kyoto, Japan. There, she meets and falls in love with an American soldier though he comes from a wealthy estate in Virginia, where intermarriage is expressly forbidden. With their countries pitted against each other, Hidden Flower is a sweeping saga of forbidden love in wartime.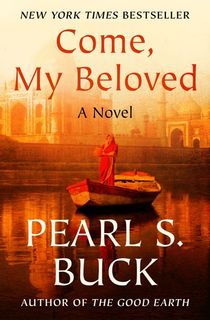 Come, My Beloved
Changed forever by a trip to Bombay, an American millionaire builds a Christian seminary there, forever tying himself and his family to India. His son, Ted, becomes a missionary and his grandson adopts a life of simplicity in a remote village. But the family faces unforeseen challenges—especially when Ted doesn't allow his daughter to intermarry. Taking place during Ghandi's rise to power and India's fight for independence, Come, My Beloved is a thought-provoking family drama set against an exciting historical backdrop.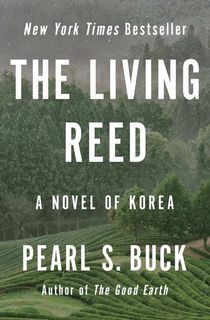 The Living Reed
The Kim family lives comfortably as advisors to the Korean royal family in 1881, but their entire world is turned upside down when the Japanese invade and the queen is killed. Forced into hiding, the future of the Kims and their country comes into question in this sweeping, emotional read that runs through the end of WWII. With the future of Korea hanging in the balance, Buck paints a portrait of conflict as seen through the eyes of one family that goes on to affect Asia as a whole today.
Related: 6 Captivating Books Like Pachinko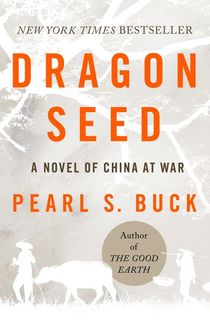 Dragon Seed
Adapted into a film starring Katherine Hepburn, Buck's novel Dragon Seed tells of the Chinese experience during the brutal Japanese invasion of Nanking in 1937. Farmer Liang Tan hopes that good behavior will preserve the peace between his village and the newly-arrived soldiers, but his hopes are quickly dashed when things devolve into serious violence. Beyond exploring one of the most brutal (and often overlooked) war crimes of the 20th century, Dragon Seed also illuminates the story of the Chinese resistance.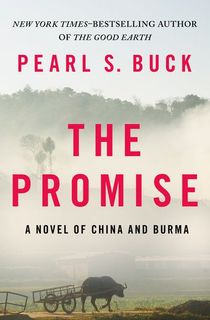 The Promise
The dangers of colonialism and the high stakes of war are at the center of Buck's novel about the Chinese-English alliance in Burma during WWII. A unit of Chinese soldiers, including commander Lao San (who appeared in Dragon Seed,) are sent into Burma to rescue British forces trapped behind enemy lines. But the Burmese view helping the colonialists as proof of colonialist leanings, and inherent prejudice prevents the British soldiers from accepting the Chinese as their allies.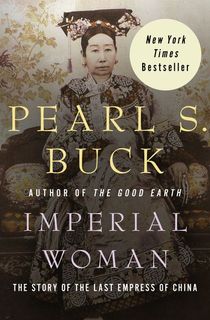 Imperial Woman
Tzu Hsi rose from concubine status to become China's last great empress of the Qing Dynasty. Buck's evocative portrait follows Hsi from her humble beginnings to the Forbidden City, where she quickly rises to the top because of her beauty and unrelenting ambition. Hsi would go on to rule China as the Dowager empress for 47 years. Imperial Woman is Buck's fictionalized biography of Empress Dowager Cixi.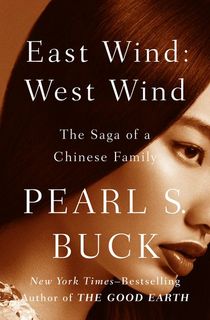 East Wind: West Wind
Though East Wind, West Wind was Buck's first novel, published in 1930, it establishes a theme between the old (East) and new (West) that runs through most of her work. Kwei-lan was raised in a traditional Chinese household and taught to uphold those values. So when her betrothed turns out to be a Chinese man once educated in the West, Kwei-lan's commitment to her conservative values and rejection of the new way of doing things—the Western way—is called into question.
Related: 9 Books That Explore Colonial Asia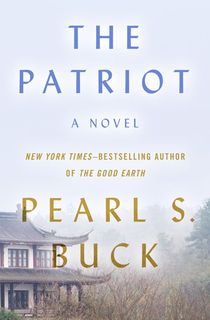 The Patriot
Wu I-wan is an impassioned member of the revolution in China, which lands him in prison, then exile in Japan. Luckily, his father has set him up with a new life there, and he even falls in love. Though tempted to stay in Japan, Wu I-wan receives word of the Japanese invasion of China and soon realizes he must return to defend his homeland, even if it is the country that banished him forever.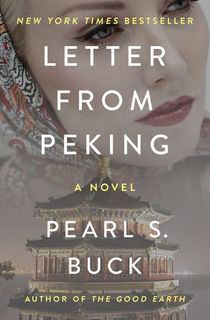 Letter from Peking
When war breaks out with Japan, Gerald, who is half-Chinese, decides to send his white wife, Elizabeth, and son, Rennie, back to America. Though he hopes to join them, the Communists quickly sweep in, preventing communication between Japan and the outside world. Torn apart by war and circumstance, the entire family struggles to move on, particularly Rennie, who struggles with his mixed heritage in America.
God's Men
Two young American men meet in China at the time of the Boxer Rebellion, and fate takes them very different places. William becomes a media mogul, and Clem devotes himself to eliminating world poverty. After an unexpected reunion in America, the time passed and their divergent life experiences make them question the choices they made, and the time they spent together in China all those years ago.