In 2012, Maria Semple published Where'd You Go, Bernadette, a story about an architect who up and vanishes from her family, leaving her daughter and husband to figure out where she's gone. Cleverly told through emails, documents and other correspondence compiled by Bernadette's 15-year-old daughter, Bee, the novel is touching, innovative and sharply funny, all while highlighting the often difficult but unbreakable relationships between mothers and their kids.
If you're already a fan of Maria Semple's hilarious smash hit from years ago (or are just excited about the film adaptation starring Cate Blanchett) and are looking for new book like Where'd You Go, Bernadette, this is the list for you.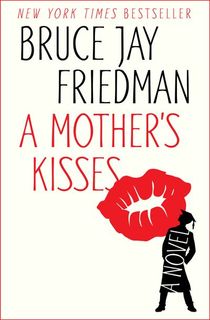 A Mother's Kisses
When 17-year-old Joseph's plans don't seem to be working out—one college rejected him, and Columbia University hasn't yet given his application the courtesy of a response—he spends the summer moping around and periodically checking the mailbox. Worried for Joseph's well-being, his unstoppable, unforgettable and occasionally inappropriate mother Meg takes matters into her own hands. What follows is an uproariously funny series of misadventures as Meg gives it her all in her quest to arrange Joseph's life for him.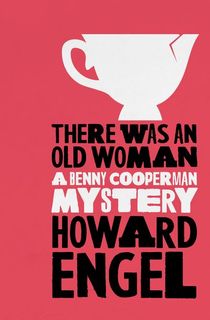 There Was an Old Woman
Like Where'd You Go, Bernadette, there's a mystery afoot in this 1993 novel. Part of the Benny Cooperman Mysteries series (which you can read in any order), There Was an Old Woman delves into the mystery of Lizzy Oldridge's passing. Lizzy was the girlfriend of private eye Benny Cooperman's janitor, Benny—and though she was rich, she somehow starved to death. As Benny follows the case, the bodies pile up in this crafty and comedic thriller.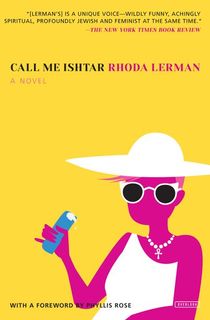 Call Me Ishtar
Described as "wildly funny, achingly spiritual, profoundly Jewish and feminist," by The New York Times Book Review, Ishtar is the Queen of Heaven, Angel of Death, Mother Goddess and Whore of Babylon, and she's just returned to Earth as a suburban housewife. Her mission? To completely topple the patriarchy, overthrow the male gods and resume her former position of power and glory. Ishtar's rowdy exploits, from tainting a Hostess factory's products to rising from the coffin at her own funeral, all serve to further her mission—and make you laugh out loud.
Get great deals on ebooks, every day!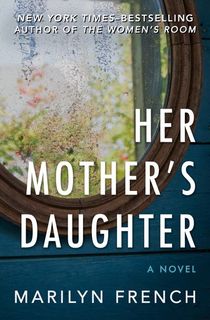 Her Mother's Daughter
This pick is for people who want more books exploring relationships between mothers and daughters. Though it's not humorous like Where'd You Go, Bernadette, you'll quickly be pulled into feminist Marilyn French's gorgeous, multi-generational story about a Polish immigrant family all the same. Told through the eyes of both Anastasia, who lives in New York and has a daughter of her own, and her now-dying mother, Bella, Her Mother's Daughter explores both their memories to examine the intricate and unbreakable relationships between the women in their family.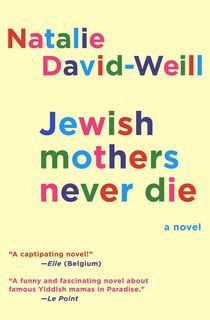 Jewish Mothers Never Die
The old adage "Behind every great man is a great woman" seems to be the mantra behind this novel premise: Even in Heaven, Jewish mothers are bragging about—and taking all the credit for—their sons' achievements. The mothers of the Marx Brothers, Sigmund Freud, Albert Einstein are all chatting away in the afterlife, endlessly one-upping one another with stories of their accomplished progeny. Enter Rebecca Rosenthal, whose son is just 18 when she passes. Though Rebecca is worried about him, the other mothers help her realize he'll be alright.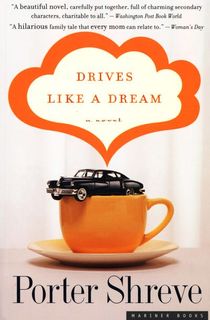 Drives Like a Dream
Sixty-one-year-old Lydia Modine has had it. While she's doing well professionally as an accomplished author from Detroit with four books about the auto industry to her name, her family life is a wreck. Lydia's three children have all grown up and moved away; they haven't all been in the same room for more than a year; her ex-husband is marrying someone half her age. But Lydia manages to get their attention—and get back at her ex—when she begins dating Norm. Though their first date is a nightmare, Lydia spins a tale of romance and elopement that sends her kids running home.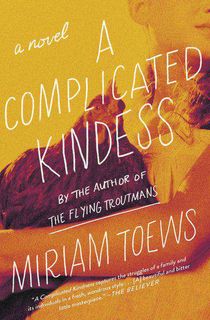 A Complicated Kindness
Called "A darkly funny and provocative novel" by O, The Oprah Magazine, Miriam Toews' coming-of-age book is written from the point of view of a sixteen-year-old named Nomi Nickel. Stuck in a stern Mennonite community in the cold plains of Manitoba, Canada with her depressed father, Nomi spends her days wondering where her mother and sister disappeared to and dreading her inevitable future working at the town's chicken slaughterhouse. Through Nomi's biting humor, we learn how her family went from bizarre-yet-loving to completely falling apart.
Headlong
Maria Semple listed this novel on a page titled "Books I Love," that she included in her 2008 book This One Is Mine. In Headlong, readers are introduced to Martin Clay, a man who believes one of the paintings his art-historian wife has been asked to assess is a lost work by none other than Bruegel. So begins his boisterous venture into the world of being a conman as Martin risks everything to nab the painting for himself and become mind-bogglingly rich for his efforts. Wise, endlessly amusing and filled with wonderfully written characters, this book is one you'll definitely want to add to your reading list.
Today Will Be Different
It stands to reason that if you're looking for books like Where'd You Go, Bernadette, you should consider Maria Semple's other titles. Published in 2016, Semple has followed her success with another hilarious look at a woman who has too much on her plate: Eleanor Flood. Though Eleanor has planned a day full of little victories for herself—taking a shower, going to yoga, not swearing—she is quickly thrown for a loop when her son fakes sick to get out of school and her husband takes an impromptu vacation from work. If that sounds a little mundane, don't worry. Just when Eleanor thinks her day can't get more off track, she learns about a memoir that could unearth a long hidden family secret.
Featured still from "Where'd You Go, Bernadette" via Annapurna Pictures