Have you ever read a book so good, you wished it would never end? Allow us to introduce you to these compelling mystery and thriller series, where the fun doesn't stop after the first book. Multiple installments featuring characters that you've come to love ensure a thoroughly satisfying read. From Kerry Greenwood's Phryne Fisher mystery series to Sheryl Browne's DI Matthew Adams series, you're guaranteed to get sucked into these exciting reads!
The Green Mill Murder
According to Booklist, "anyone who hasn't discovered Phryne Fisher by now should start making up for lost time." We're with them. Step into the Jazz Age with the Phryne Fisher Mysteries, featuring a self-possessed and flirtatious amateur sleuth.
In this particular installment, Phryne is enjoying herself at a dazzling Melbourne nightclub when a man drops dead on the dance floor. Her search for the killer takes her into both shadowy clubs and the arms of handsome strangers, before she uncovers a secret dating back to the Great War.
Two Days Gone
Sergeant Ryan DeMarco has been assigned to the gruesome case of the Huston family murders in the first book in the Ryan DeMarco mystery series. Beloved college professor and author Thomas Huston is nowhere to be found, making him a prime suspect in the brutal slaying of his wife and children.
But DeMarco believes that details in the unfinished draft for the author's latest book point to a different culprit. Could Huston really be innocent, or is DeMarco just incapable of accepting the cold truth?
The Mykonos Mob
Andreas Kaldis, chief inspector of the Athens police force, tackles corruption on Mykonos in this absorbing read. When a corrupt former police officer is murdered, it's up to Andreas to face down Greece's top crime bosses—a frightening proposition that even his fellow cops would rather avoid.
Meanwhile, Andreas' wife Lila meets an American expat who's passionate about the same social justice issues that she is—namely, protecting women and girls from the exploitation and patriarchy that persists on the island. Andreas' work and Lila's passion intersect in a shocking conspiracy that will prove to be dangerous for them to unmask.
Shoot the Bastards
Shoot the Bastards is the first installment in a promising new series by mystery writer Michael Stanley. When her friend goes missing while investigating illegal rhino poaching in southern Africa, investigative journalist Crystal Nguyen heads there to track him down and finish his story for National Geographic. However, she quickly realizes that she's in over her head, not having much background knowledge surrounding the complexities of poaching and smuggling. Following clues that may lead to Michael's whereabouts, Crystal eventually heads to Vietnam, where the market for rhino horns is thriving. The insider information Crystal gains will make for a great story...but will she live long enough to publish it?
Wild Card
When San Remo County Acting Sheriff Buddy Steel responds to a call to investigate a reclusive Russian billionaire, he only expects to have a chat with him about his illegal habit of blocking public access to his beachfront property—he certainly doesn't expect to stumble upon a far greater crime.
With no help from the rest of the force and with the town mayor, who also happens to be his stepmother, against him, Buddy leans on the help of a savvy legal shark—and former lover—to take down the Russian and his gang.
Roman Count Down
Although it's the sixth book in the Rick Montoya Italian Mysteries, the events in Roman Count Down actually precede the other installments, making it a great introduction to the series. When Rick Montoya heads to Italy to explore his mother's native country, his plans for fine dining and cultural excursions are derailed by his uncle. Commissario Piero Fontana wants Rick to help him with the murder investigation of the wealthy Count Umberto Zimbardi. Rick learns that he has a natural talent for sleuthing and piecing together clues, all while gaining more intimate knowledge about the city of Rome in this engrossing book that reads as much like a work of travel writing as a mystery.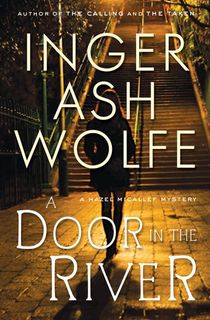 A Door in the River
No-nonsense, seasoned detective Hazel Micallef looks into a twisted crime spree in this dark thriller. Hardware store owner Henry Wiest appears to have died of natural causes, but when his widow is attacked days later, Hazel fears that something more sinister is afoot.
Her investigation takes her to Ontario's local Indian reservation, where Henry's involvement with an underground casino and a young prostitute further complicates the case. Meanwhile, the body count in Ontario continues to climb…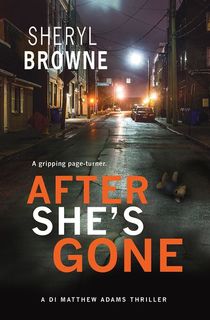 After She's Gone
A detective's face-off with a drug dealer gets personal in this British crime thriller. Detective Inspector Matthew Adams' grudge against Patrick Sullivan stretches all the way back to childhood, when Sullivan was a cruel playground bully. Now, he's a remorseless killer. Adams is certain that it was Sullivan who killed his daughter in a hit-and-run accident as revenge for a fatal drug bust. Now, Adams will do anything to get back at him...even if he has to stoop to the level of a cold-hearted murderer.
Lethal White
This is the fourth installment in the Cormoran Strike series by J.K. Rowling, writing under her pseudonym Robert Galbraith. When a distressed young man with repressed traumatic memories comes to his office and then bolts in a panic, private eye Cormoran Strike is drawn into an unsettling investigation of a long-buried crime.
With this fast-paced, addictive read, J.K. Rowling proves she can do more than just fantasy. The first three novels in the Cormoran Strike series have also been adapted into a binge-worthy television series on the BBC.
Such a Perfect Wife
In the eighth Bailey Weggins mystery, the true crime writer finds that her tenacious reporting skills can lead to danger. Bailey heads to Lake George to report on the disappearance of Shannon Blaine, a wife and mother who never returned from her morning jog.
While researching different theories—that Shannon met foul play at the hands of a predator, that her own husband was involved, or that she simply decided to walk away from her life—Bailey makes a chilling discovery. She won't stop until she unearths the whole truth. But in doing so, is she putting herself directly in the crosshairs of a killer?
Keep Reading: 6 Good Book Series to Meet Your Reading Goals
This post is sponsored by Poisoned Pen Press. Thank you for supporting our partners, who make it possible for Early Bird Books to continue publishing the book stories you love.