We all start out the New Year with high hopes and big goals. But whether you resolved to spend more time reading (and less staring at your phone), finally cut your to-be-read pile down to size, or simply read more books in 2022 than you did in 2021, one easy way for those goals to fall by the wayside as the business of a normal year overtakes us is to not have what you're going to read already at least a little planned out.
Sure, that TBR pile will keep you going for a while, but (believe it or not) it may be gone before you know it. And just picking up the latest book by your favorite author will only get you so far, especially if your favorite author isn't particularly prolific. So, what's a dedicated reader to do in order to ensure that we hit those reading goals? Book series are the perfect solution!
While you're trying to juggle work and family, picking up the kids from school and taking them to their next extracurricular activity, and handling all the other stuff that makes up life, it's hard to go looking for new books to read. With a book series, as soon as you finish one book, you already know what the next one is going to be! And fortunately, there are tons of great book series out there, just waiting for you to discover them.
The Neapolitan Novels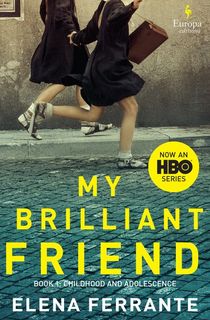 My Brilliant Friend
Now a hit HBO series, Elena Ferrante's "captivating" (The New Yorker) four volume series about a friendship between two seemingly very different women in Naples has enthralled audiences on both sides of the pond. Fiery and passionate Lila and quiet, bookish Elena seem very different, but when they meet as ten-year-olds in their poor but vibrant Neapolitan neighborhood, a lifelong friendship begins.
Throughout the course of these four novels, Ferrante traces the lives of these two women, from their childhood through their relationships, marriages, motherhoods, and their ups and their downs, in "an intoxicatingly furious portrait of enmeshed friends" (Entertainment Weekly). Through it all, she maps not only the lives of her two protagonists, but also the changes that are coming to their city, their country, and the world from the 1950s through the present day.
The Pop Larkin Chronicles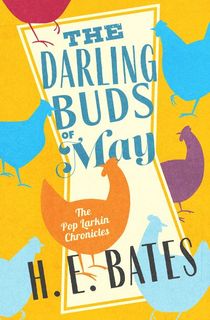 The Darling Buds of May
First published in 1958 and later adapted into a successful series on Yorkshire Television, Time magazine called The Darling Buds of May, "A pulsing comedy of country manners" and "a five-alarm blaze of a book." Throughout the five volumes of the Pop Larkin Chronicles. H. E. Bates—who claims to have been inspired by the family owners of a real junkyard near his home in Kent—spins the various comical and poignant adventures of the Larkin family.
Pop is a junk seller who keeps a farm to feed his wife and six children, and while they may not have a lot of money, they are, as the saying goes, rich in spirit. In this first book in the series, their pastoral existence is threatened by the coming of a tax collector whose own plans become derailed when he takes a shine to the Larkins' eldest daughter.
Related: 7 of the Best Feel Good Books to Add to Your TBR List
The Cazalet Chronicles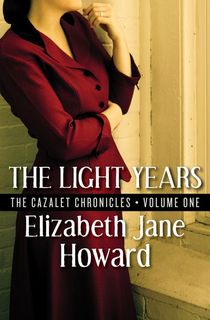 The Light Years
In the first of her five books following the lives of a family of English aristocrats in a changing world, Elizabeth Jane Howard finds the various Cazalet siblings, parents, children, and spouses all caught in the precarious moment between the end of World War I and the outbreak of World War II.
Heading to the family estate in Sussex, they hope to spend a few carefree days, like those they enjoyed as children, but the frustrations, concerns, fears, and perils of adulthood—not to mention a country barely recovering from one war while teetering on the brink of another—all follow them. Once this dazzling first novel has hooked you, you can look forward to plenty more books exploring the lives of the Cazalets as they navigate changing relationships amid a changing world.
Related: 7 Family Sagas to Get Lost In
The Good Earth Trilogy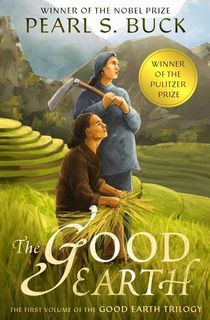 The Good Earth
One of the most famous books by Nobel Prize-winning novelist Pearl S. Buck, The Good Earth was awarded the Pulitzer Prize when it was first published in 1931. The daughter of missionaries, Buck spent much of her early life in China, and she puts her knowledge of that country to use in this fascinating trilogy, which follows the lives and descendants of a pair of Japanese peasants, Wang Lung and his wife O-lan.
Through good times and bad, through hardships and success, as the country around them changes with China's transformation from the country it was for hundreds of years to the country we know today, Buck chronicles the lives of her characters in vivid and vibrant detail.
The Ohio River Trilogy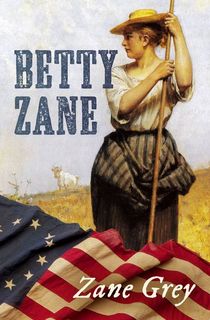 Betty Zane
Zane Grey is one of the most famous names in the field of Western novels, but he made his debut with this legendary trilogy of stories set along the Ohio River, beginning with the tale of his own ancestor, Betty Zane, a pioneering heroine of the Revolutionary War.
In 1782, West Virginia was at the frontier of colonial America, and the Zane family were charged with defending Fort Henry against an army of hundreds of British troops backed by hundreds more members of the Shawnee Tribe. During the course of the fighting, Betty Zane, the spirited daughter of patriarch Silas Zane, rose to the forefront as a true hero of the Revolution. And once you've finished reading about her exploits, you can follow the Ohio River Trilogy to several other rousing frontier adventures.
Jeeves and Wooster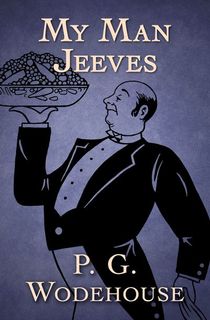 My Man Jeeves
Over the years, Reginald Jeeves—brilliant "gentelman's gentleman" and personal valet to the wealthy Bertie Wooster—has become one of the most beloved characters in all of fiction. If you'd like to see why, there's no better place to start than in this collection of four of the most-loved of P. G. Wodehouse's many stories of Jeeves and Wooster.
Once you're hooked on the works of this revered humorist, we guarantee that you won't want to stop anytime soon…
Featured image via Ed Robertson / Unsplash