Who doesn't love a good mystery? There's something so satisfying about being there with the detectives (whether professional or amateur) as they try to solve the case, putting the pieces together yourself while the tension keeps you turning the pages long into the night. There are few more engrossing types of stories than a good whodunit.
But, as we get older, our tastes change, and we demand more sophisticated fare than what might have suited our palates in the past. We still love mysteries; we just ask more of them than we might have before. We want richer characters who feel more real to us, we want deeper themes, stakes that seem believable, and crimes that feel credible. And these 10 mystery books written for grown-ups deliver just that.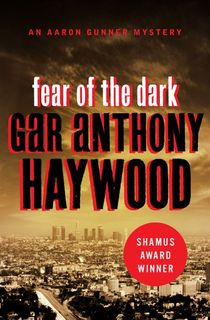 Fear of the Dark
Winner of the Shamus Award, this hard-boiled crime story follows a washed-up private detective fresh out of Vietnam and drummed out of the police academy. Aaron Gunner had mostly given up on ever being a hero when a white supremacist commits a racially-motivated murder in South Central LA.
Now, the victim's sister wants Aaron to find the man who killed her brother, and he may have found his path to redemption. This acclaimed debut launched a long-running mystery series of novels starring Aaron Gunner, with the most recent released in 2019. So, once you're hooked, there'll be plenty to come back to.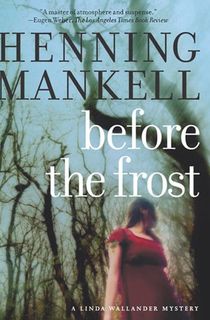 Before the Frost
Translated from the Swedish by Ebba Segerberg, this book is the first in the Kurt Wallander series, which inspired the BBC series Wallander, starring Kenneth Branagh, and the recent Netflix series, Young Wallander.
A nordic noir, this first book is told primarily from the point of view of Kurt's daughter, Linda, who has just graduated from police academy and is looking forward to starting her career. However, before that happens, father and daughter will have to solve a chilling mystery in this "gripping, beautifully orchestrated" novel that has become the starting point of a beloved series (The New York Times Book Review).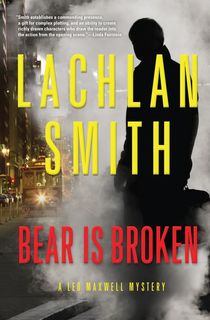 Bear Is Broken
"Sensitive, ingenious, and suspenseful" raves Kirkus Reviews about this Shamus Award-winning novel. "A series is promised and very welcome indeed."
Following rookie lawyer Leo Maxwell, whose own father was jailed for his mother's murder, Bear is Broken is, indeed, the first in a series, as Leo sets out to find out who shot his older brother, a successful yet much-hated criminal defense attorney, and put him in a coma.
Unfortunately, Leo's brother had more enemies than he could have imagined – enemies on both sides of the law, with lots of reasons for wanting him dead.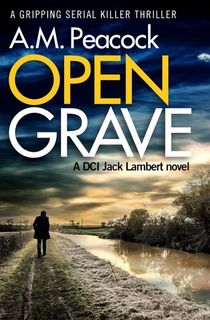 Open Grave
DCI Jack Lambert has recently come out of the closet, which hasn't been easy for him. But those problems aren't what's immediately on his mind in Open Grave, as he must investigate two bodies found intertwined in an unmarked grave.
As more bodies begin to pile up, his own criminal past comes back to haunt him in this debut book that kicks off the DCI Jack Lambert series. Originally published in 2018, the series is still just getting started, so now is a perfect time to get on board with this page-turning thriller set in Newcastle.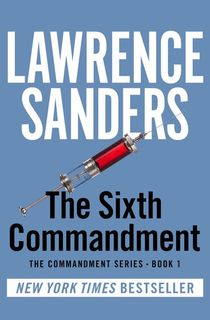 The Sixth Commandment
Lawrence Sanders is an Edgar Award-winning author who has been called "a master of suspense" by the Washington Post. You can see why for yourself in the New York Times-bestselling medical thriller that kicks off the Commandment Series.
Samuel Todd is a hard-bitten investigator hired by the Bingham Foundation to check and see if a grant proposal is on the level. The person asking is T. G. Thorndecker, a Nobel Prize-winner who claims to have made a breakthrough in the war against aging. As the detective digs deeper into Thorndecker's past, however, he finds mysteries that go beyond medicine and into murder.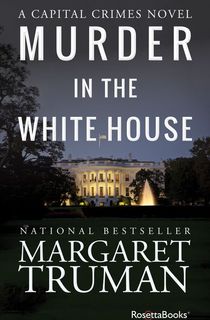 Murder in the White House
Margaret Truman's name may be familiar, even if you aren't already aware of her Capital Crimes series of mystery novels. She was, after all, the daughter of former president Harry S. Truman, and she grew up in the public eye—and within the walls of the White House. So, who better to take readers inside the government's inner workings in a murder mystery?
In this case, Truman is bringing us to the Lincoln Bedroom, where the Secretary of State has been found strangled to death. The question is… who did it, and why?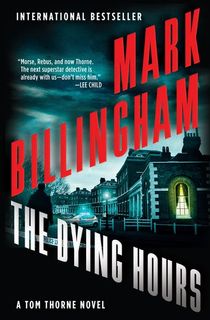 The Dying Hours
Winner of multiple awards, Mark Billingham has been praised by critics and his peers alike as "one of the most consistently entertaining, insightful crime writers working today" (Gillian Flynn, author of Gone Girl).
In The Dying Hours, his beloved detective Tom Thorne is back in one of his twistiest, most bizarre stories. A spate of suicides has been claiming elderly victims in south London, but Tom Thorne is convinced that it's something more, and his conviction will place him at odds with a crafty killer who "proves to be extremely clever and really, really mean" (The New York Times Book Review).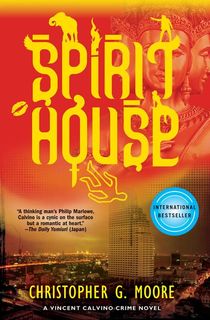 Spirit House
An international bestseller that kicks off a Shamus Award-winning series, Christopher G. Moore's Spirit House is "intelligent and articulate […] a rich, passionate, and original take on the private eye game," according to January Magazine.
When a British expat is killed in Bangkok, the police have a confession in short order—but American private investigator Vincent Calvino, hired by the victim's wealthy father, has his doubts that they have the right man. His mission will take him deep into Bangkok's underworld in this thrilling debut of a character who has been called "a thinking man's Philip Marlowe" by Japan's Daily Yomiuri.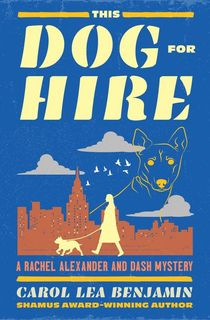 This Dog for Hire
Another Shamus Award-winner for Best First P. I. Novel, This Dog for Hire introduces readers to Rachel Alexander and her loyal pit bull Dash (short for Dashiell). A former dog trainer turned private investigator, Rachel makes her home in Greenwich Village, which is where she is approached to help solve the hit-and-run death of a local painter.
Though the police are treating the incident as a hate crime, there's more to the case than meets the eye, especially when Rachel and Dash find out that the victim's champion basenji, who was slated to compete in the Westminster Dog Show, is also missing and may be the only witness to the crime…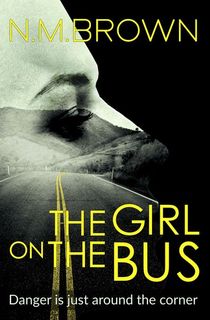 The Girl on the Bus
Vicki Reiner's friend Laurie bought a bus ticket to come visit her at her beachside home in southern California—but she never arrived. Now, Vicki seems to be the only one who cares where her friend has gone.
The police laugh off her concerns, and the only one she can turn to is a damaged P. I. who is trying to recover from trauma of his own. Together, the two try to find out what happened to the girl on the bus, but they may be getting into a lot more than they bargained for…