One nice thing about books is that no matter how many of them you read, there are always more. Even for mystery and thriller aficionados, there's seemingly no end to the series and standalone novels that are available.
Here are 10 mystery books that you may have missed, spanning decades, continents, and covering thrilling mysteries of all types, from the cozy to the creepy and beyond.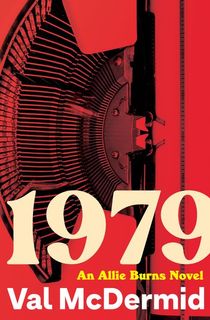 1979
Val McDermid has already made a name for herself as one of the best selling and most beloved mystery writers in the business, so a new series from her is always welcome.
1979 kicks off a new series featuring a new protagonist, journalist Allie Burns, a woman in a man's world chasing her first big scoop as a reporter into dangerous places that may give her more than the big break that she's looking for in this "riveting" (Daily Express) new book from "one of Britain's most accomplished writers" (Sunday Express).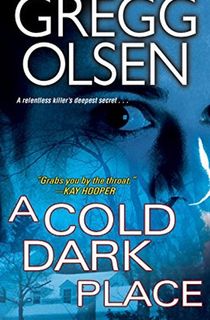 A Cold Dark Place
"Olsen writes rapid-fire page turners" raves The Seattle Times, and there's no better place to find out for yourself than this "frightening" (Suspense Magazine) introduction to a new series that follows cop and single mother Emily Kenyon as she investigates the grisly slaughter of an entire family.
What she doesn't know when she begins her investigation is that her teenage daughter is investigating, too – and their combined sleuthing has put them both in the killer's sights in this "intricately layered story" (Publishers Weekly).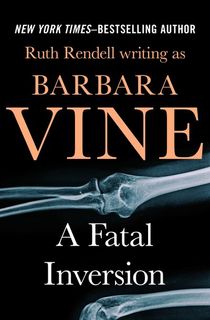 A Fatal Inversion
This winner of the Golden Dagger Award from the Crime Writers' Association was adapted for television by the BBC in 1992, yet many readers may have missed out on this gripping book from a master of "deep, disquieting insight into the pathological dynamics of love" (The New York Times).
On a rural estate in Suffolk, the bones of a woman and a young child are discovered in an unmarked grave. The questions begin immediately: who were they, and how did they come to be there? These are questions that can perhaps only be answered by the house's former occupants, who come back together after a decade of estrangement in an effort to clear their names and unearth buried secrets.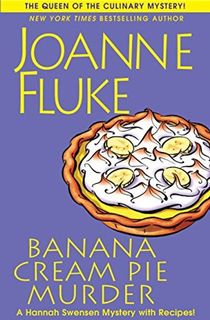 Banana Cream Pie Murder
There are plenty of perfect places to dip into Joanna Fluke's long-running Hannah Swensen mysteries, but if you haven't yet delved into the life of this Minnesota baker who seems to constantly get drawn into mouth-watering murder mysteries (complete with recipes in every book), she's just coming back from her honeymoon in Banana Cream Pie Murder, and about to become embroiled in another case.
This time, her mother's downstairs neighbor, a renowned stage actress, is found dead in her condo. Is it the simple work of a random intruder, as the police seem to think, or is something more nefarious at foot? You can bet that Hannah will find out…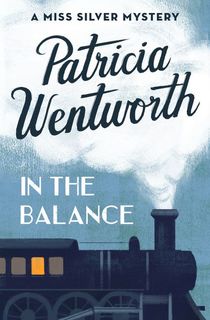 In the Balance
Maud Silver is a "marvelous" (Daily Mail) British governess-cum-sleuth who "has her place in detective fiction as surely as Lord Peter Wimsey or Hercule Poirot" (Manchester Evening News). She's also the star of a string of classic mysteries by Patricia Wentworth, including this riveting novel that begins with an unexpected encounter on a train.
When Miss Silver meets Lisle Jerningham, the young bride is running for her life – or believes she is. Her new husband's first wife perished as a result of a mysterious accident, and now it seems that history may be about to repeat itself. But not if Miss Silver can help it…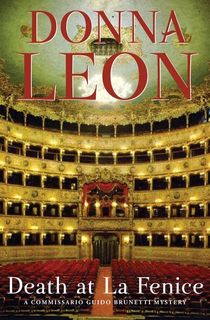 Death at La Fenice
Donna Leon's Comissario Guido Brunetti mystery series has become an international phenomenon, and it all begins here, in a "sparkling and irresistible" debut "as beguiling and secretly sinister as Venice herself" (Rita Mae Brown).
When a world-renowned conductor dies of cyanide poisoning during an intermission, it falls to suave vice-comissario Guido Brunetti to solve the murder. Unfortunately, the problem is not finding a suspect, it's narrowing the field, as his investigations into the secret underworld of Venice unearth shocking depths of hatred and violence in this "lively launch of a series" (Publishers Weekly).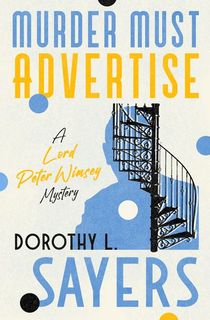 Murder Must Advertise
In Lord Peter Wimsey, Dorothy L. Sayers created one of the most beloved fictional detectives in the canon of mystery fiction. If you aren't already familiar with this unforgettable sleuth, Murder Must Advertise is a great place to start, as Lord Wimsey goes undercover at a London advertising firm to try to ascertain the identity of a killer among their staff.
The result? "Delightful reading," according to the New York Times, and a mystery you're not likely to forget, introducing you to a new characters whose exploits you'll follow with eager excitement.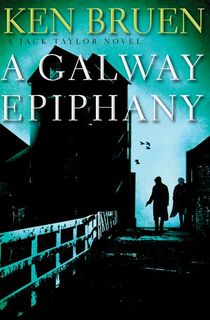 A Galway Epiphany
"They don't come much tougher than Ken Bruen's Irish roughneck, Jack Taylor, a man with bad habits who does good despite himself" (New York Times Book Review). In this, the 17th of Ken Bruen's long-running Jack Taylor series, Jack has finally escaped a hard life in Galway and is living in the countryside.
However, a return trip to the city finds him in a coma after he is hit by a truck, and when he awakens, he is embroiled in another mystery – one with him at its heart. It seems that the collision may have been no accident, and the two children who tended to him have been declared "saints," even though no one knows who they are. It's up to Jack Taylor to find out, before someone finishes the job they started.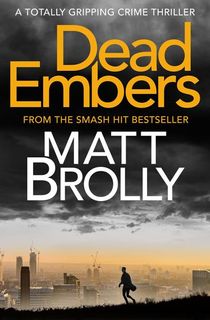 Dead Embers
Matt Brolly's "cracking series" of books featuring DCI Michael Lambert has been called "a must read for any lovers of crime" (NorthernCrime), and in Dead Embers, Michael Lambert is called out to what may be his biggest case yet. A house fire has left behind a traumatized child and two corpses – one of them a fellow detective.
Unfortunately, Lambert has problems of his own. His boss is under investigation, his relationships are strained, and he is suffering from unexplained blackouts. But all of that will have to take a back burner as the case heats up and he finds himself in a killer's crosshairs.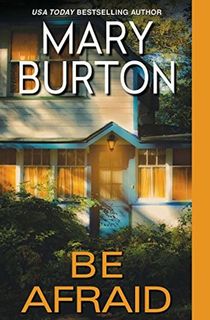 Be Afraid
In Mary Burton's "taut novel" (Publishers Weekly), we meet a forensic artist with a tragic past as she returns to Nashville, the town where she nearly lost everything. While there, she becomes embroiled in a new case, one that has disturbing ties to her own history, and she knows that if she can't help solve it, the body count will be much higher this time around.
If you haven't read this un-put-downable thriller by the New York Times bestselling author, now's the time to remedy that and delve into the world of the Morgans of Nashville.