I still miss Lorelai and Rory. So much so that I binge-watched all of Gilmore Girls, including the reunion, this past summer with my own girls so they could fall in love with them like I did. The bonding, the banter, the memories. But alas, how to fill the void left by their absence? (Especially by Paul Anka—the dog, not the man—but you knew that already).
Have no fear, books are here! These reads with Stars Hollow-esque towns and Gilmore-worthy love-hate relationships will chase those blues away.
Go grab a cup of joe (Lorelai's drink of choice), cuddle up with a sherpa blanket and settle in for more cozy feels from these soon-to-be-friends and their villages.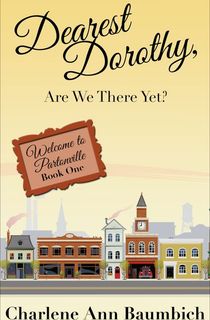 Dearest Dorothy, Are We There Yet?
Wish you had the wherewithal to say what you mean and act as you please? Well, Meet Dorothy Jean Wetstra, who does just that. She's eighty-seven years old and has lived in Pardonville, Illinois her whole life. But don't think for a minute that she has lived a small life, even if she has never left her small town.
Dorothy has a way of making life interesting for herself (and often begrudgingly, for those around her). Get to know Dorothy, her best gal pals, the memorable townspeople and even her beloved 1976 Lincoln Continental named Tank in this laugh out loud story of how the best parts of life are often found in the smallest of everyday moments we share with others.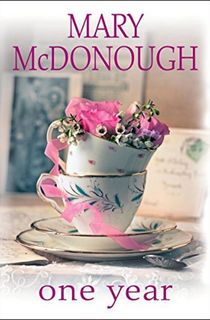 One Year
Here's to a good old fashioned family saga. I mean, why settle for a branch when you can have the whole family tree, roots and all? And why not throw in the charming small town of Oliver's Well, Virginia while we're at it?
Actually, the family and the town are as intertwined as the aforementioned tree roots. The Fitzgibbons have a long history in the town and the current generations are busy sorting through their own personal histories. The seemingly formidable strength of a big family can be deceiving and may camouflage the cracks threatening the foundation underneath it. Listen to the voices of three generations of Fitzgibbons women as they speak their truths on love, pain, betrayal and forgiveness.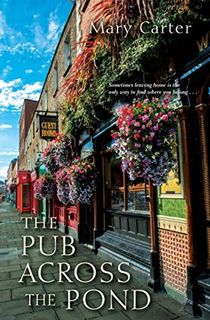 The Pub Across the Pond
Both Gilmore Girls and this book explore the theme of making a family out of those you connect with rather than those you share genes with. In fact, this small town romance novel also involves making a home in a place where you have no connection at all. Carlene's life in Ohio was…let's just say, not the best. She has nothing to lose when she wins (yes, actually wins) ownership of a pub in Ballybeog, Ireland so she picks up everything and moves across an ocean.
There, her neighbors, pub regulars and townsfolk show her how fully a life can be lived in a place that you claim as home. For the first time, she finds a purpose to her days and a confidence to go after what she really wants. Spoiler alert: His name is Ronan McBride.
Related: 9 Uplifting Robyn Carr Books Set in Beautiful Towns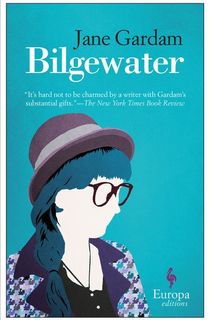 Bilgewater
Ok, ok. If you've been wondering about a book that could bring in Rory Gilmore's point of view with a coming-of-age vibe, then this is the one for you. Like Rory at the beginning of Gilmore Girls, Marigold Green is sixteen. Unlike Rory, this heroine is without a mother and is actually living with a father who runs a private boarding school full of boys. And as happens at this age, she falls in love.
But this is complicated by the fact that her beau is one of the students her father oversees. Known as Bilgewater or Bilgie, our young lead finds herself in other typical adolescent predicaments but approaches each with her very quirky but lovable outlook on life. One can't help but think Bilgie and Rory would have been friends.
Garden Spells
Imagine that Lorelai had magical powers (other than her eerie sense of knowing when it was about to snow). This tale of magical realism set in Bascom, North Carolina highlights the joys and sorrows of living in a small town where you know everybody and everybody knows your business.
The story opens as the Waverly sisters reunite after having been estranged for years. Claire embraces her family's heritage of magic and Sydney has tried her best to run from it. The sisters must come to terms with a family legacy that they don't see eye to eye on. Add in some romance and baked goods that just happen to heal what ails you and you'll be so enchanted by Bascom and the Waverlys that you may just try to look this town up to see if you can become a neighbor!
Related: 5 Empowering, Witchy Reads
The School of Essential Ingredients
This novel is better viewed as a collection of short stories about characters wrestling with different ages and different stages of life. And while each character has a distinct back story that may seem unrelated to the other class members, they somehow all end up in a Monday night cooking class together.
Chef Lillian hosts the class and her recipes are just the therapy each student needs to move on from what it was that brought them to the kitchen in the first place. Sticking with these almost standalone tales is worth it because, by the end, it's hard to imagine this group before they became the school of essential ingredients and a family not born into, but chosen.
The Mother-Daughter Book Club
Ta-da! I saved the best for last. This is, in my opinion, the most Gilmore-y choice of the list. I mean, it's in the title, right? The Mother-Daughter Book Club. The great thing about this series is that moms and daughters can read it together. While the stories tend to rotate around the teenagers, there is still plenty of room for their mom's point of view.
Getting to know the unique personalities and pairings of moms and daughters is a treat. Oh, and speaking of notable women and family bonds, did I mention that the first book that the club reads together is Little Women? It's almost too meta and you know Lorelai and Rory would have had a lot to say about that.