We loved Miriam "Midge" Maisel from the moment she stepped onto the Gaslight stage, riffed about her cheating husband, and made her audience (both real and fictional) laugh out loud.
Since its premiere in 2018, Amazon's The Marvelous Mrs. Maisel has been a breath of fresh air in a television lineup of fantasy epics, police thrillers, and sugar-sweet family dramas. Set in 1950s Manhattan, the series follows housewife-slash-Jewish princess Midge Maisel as she tries to work her way to the top of the stand-up comedy circuit. Her journey to success is an unconventional one, having been sparked by the revelation that her husband, a terrible comic, has cheated on her.
Thankfully, she gets some career guidance from the prickly Susie Myerson, who runs the bar where Midge first performs. Their collaboration is the beginning of Midge's fun-filled ascent to stardom, complete with gorgeous vintage clothes, lots of Jewish humor, and hopelessly meddlesome relatives. It's charming, it's clever—and it's certainly one of the best shows on TV right now.
If you've already watched every episode of The Marvelous Mrs. Maisel, take a look at the following book recommendations featuring similar themes. We'd like to think each one would earn Midge's seal of approval—from a feminist-slanted history of female comedians to essays by humorist legends to a novel about a wannabe Lucille Ball.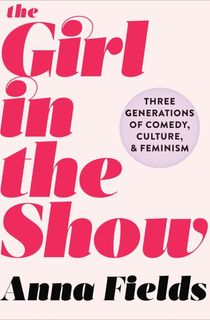 The Girl in the Show
In The Girl in the Show, Anna Fields traces the intersection of feminism and comedy—creating a brief but informative history about the hilarious ladies of the past and present. No stone is left unturned (or should we say no funny bone is left untickled?) as she lays out how shows like I Love Lucy and Saturday Night Live initiated a cultural shift that changed how we view joke-cracking women.
There are plenty of heartwarming anecdotes, input from modern-day talents like Broad City's Abbi Jacobson, analyses of the socio-political climate of the latter half of the 20th century, and insight into the ongoing fight for gender equality on the stand-up stage. All in all, The Girl in the Show is a fun, feminist, and well-researched account about the female comics who, like Midge, challenge(d) the status quo.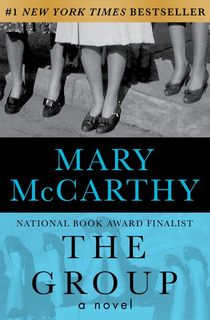 The Group
Like Mrs. Maisel, The Group is sharply funny, but it's so much more. The famous novel paints a vibrant portrait of a world Midge Maisel knows all too well: McCarthy's eight heroines are all privileged Vassar students who, after graduating in 1933, find that adulthood isn't all it's cracked up to be. Their marital troubles, sexual liberations, motherhood woes, and other personal dramas all play out against the bustling backdrop of Manhattan—a place where even educated women must fight tooth and nail to get a shred of respect from their male peers.
A historical Sex and the City of sorts, The Group is a revolutionary work of feminist fiction that offers a glimpse into a time when the home—not the Gaslight Café—was a woman's only place.
Related: Gloria Steinem on the Many Reasons to Read The Group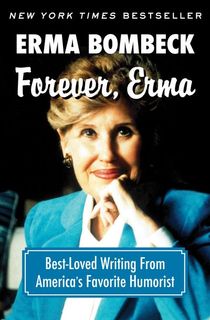 Forever, Erma
We'd like to think that Erma Bombeck and Midge would be great friends if they ever met. In the early 1950s, Bombeck gave up her journalism career to begin a new chapter as a wife and mother. But even domestic life in small-town Ohio was a goldmine of hilarious material—and thus, Erma Bombeck began writing for a local newspaper Dayton Shopping News. One decade later, she was a well-known humorist whose witty meditations on marriage, parenting, and suburbia had captured the hearts of Americans across the country.
She went on to find even greater fame throughout the 70s and 80s, earning 30 million devoted readers and publishing a series of successful bestsellers. This is a collection of some of her funniest, most beloved essays—a showcase of the "gently subversive humor" and "infectious sense of human absurdity" that she shares with Maisel's Midge (Publishers Weekly).
Related: 25 Modern Classic Must-Reads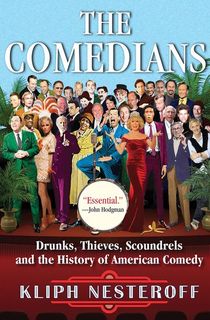 The Comedians
This "sprawling and savvy" book shines a light on the various epochs of American comedy, from the theatrical style of the early 20th century to today's Stephen Colbert (New York Times Book Review). We're first taken to the 1920s vaudeville scene, where popular headliner Frankie Fay became the true father of stand-up comedy. From there, we move on to the Prohibition—during which mobsters had their fingers in the literal funny business—before covering the rise of late-night talk shows, the Civil Rights Movement, and more.
These eras of comedy not only shaped the American sense of humor, Kliph Nesteroff argues, but American culture itself. "Carefully documented" and featuring "jaw-dropping anecdotes," The Comedians will appeal to anyone whose Mrs. Maisel love has increased their appreciation for the art of the joke (Wall Street Journal).
Funny Girl
With dreams of becoming the next Lucille Ball, 21-year-old Barbara Parker doffs her birth name to become "Sophie Straw," comédienne extraordinaire. After trading her hometown for the swing of 1960s London, she tries to charm her way onto the "telly," ultimately finding an in with male comics who don't mind her Blackpool accent. Before she knows it, Sophie is their trusted collaborator on an I Love Lucy-style sitcom—of which she soon becomes the main attraction.
As Hornby chronicles Sophie's ups and downs, he addresses issues of class, sexuality, showbiz pressures, commercialism vs. art, and the tumultuousness of the decade. But at its heart, Funny Girl is a "resolutely, winningly light-hearted...and moving" story about simply that—a funny girl who finds the greatest joy in making people laugh (The Guardian).
I Was Told There'd Be Cake
There's quite a bit of Midge in essayist Sloane Crosely, whose "naughty zing" and "nimble humor" are on full display in this New York Times-bestselling collection. Like our favorite fictional funny lady, Crosley is a Jewish Manhattanite from an affluent background—though she still exudes an endearing, floundering relatability and sense of humor.
I Was Told There'd Be Cake includes her wry ruminations on loud neighbors, quirky family members, one very eventful trip to the Natural History Museum, and all the countless other hilarious misfires in between. Each piece reads like something Midge might scribble down in her notebook before one of her sets.
I Remember Nothing
The world lost a brilliant mind when it lost Nora Ephron in 2012, but her humor and intelligence live on in her body of work. I Remember Nothing is one such example, as it features all the warmth, wit, and biting sarcasm you'd expect from the woman behind When Harry Met Sally, Sleepless in Seattle, and You've Got Mail. Here, she presents a collection of short reflections about her lifelong romance with journalism and her not-so-successful romances with men; about her obsession with Google and her personal career flops; about her feelings towards aging, mortality, illness, and the things—both big and small—that she's come to cherish over the course of her lifetime.
The result is a series of funny, touching, and slightly cynical essays, each piece proving that Ephron—not unlike Midge with her stand-up routines—"can write an entertaining riff about practically anything or anybody" (The New York Times).