If you think books will never be as hilarious as comedy films or a good stand up routine, then you simply haven't read enough books. No matter what you find funny or what you're in the mood for, there's a book out there that will make you laugh—and there's a good chance we've added it to this list! From political satire to classic works of comedy, this list of humorous books has something for everyone.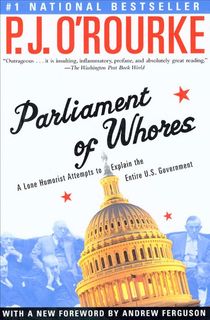 Parliament of Whores
"Insulting, inflammatory, profane, and absolutely great reading," this classic political satire was written at the end of Reagan era, but remains just as relevant today (The Washington Post Book World). P.J. O'Rourke identified as a conservative, but neither side was safe when he spoke his mind—this book skewers both sides of the political aisle, reminding us that everyone needs to be able to laugh at themselves once in a while.
Related: 9 P.J. O'Rourke Books That Are Positively Hilarious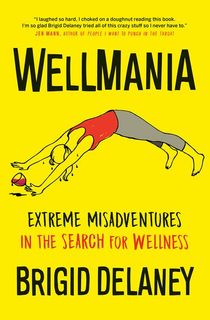 Wellmania
Imagine if Bridget Jones decided to practice mindfulness, and you have an idea of what Wellmania is like.
Longtime journalist Brigid Delaney has decided to literally bend over backwards to try all the wellness tips that we've been bombarded with over the past few years, allowing us to skip the juice cleanses and mindfulness apps ourselves and instead live vicariously (and hilariously) through her. The result is "a bloody entertaining read that leaves you wondering whether you want to do yoga or get mindlessly drunk and despair at the state of the world" (Judith Lucy).
Funny Girl
If the name Nick Horny sounds familiar to you, it should: he's the author of High Fidelity, About a Boy, and Fever Pitch, all of which were adapted into funny films.
Funny Girl takes place in 1960s London and follows Barbara Parker, a young woman with big dreams of becoming the next Lucille Ball. She rebrands herself as "Sophie Straw," lands a gig on an I Love Lucy-style sitcom, and has some hilarious highs and lows as she does her best to make people laugh.
Related: 7 Funny Books for Fans of The Marvelous Mrs. Maisel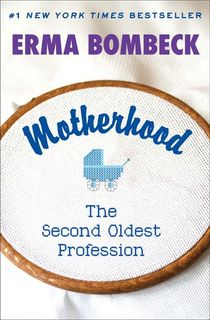 Motherhood
The trials of parenting are ripe with opportunity for humor—and no one capitalizes on that quite like Erma Bombeck, who has "the comic equivalent of perfect pitch" (The Boston Globe). In this classic anthology Bombeck shows us all kinds of mothers (and one stay-at-home dad) on some of their best and worst days, proving that no one is actually an expert at childcare—we're all just pretending, with often hilarious results.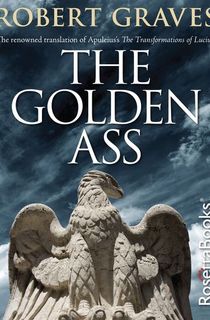 The Golden Ass
Some humor is truly timeless—The Golden Ass was written in Ancient Greece, but the jokes hold up! When a young man named Lucius Apuleius unintentionally offends a priestess, she turns him into donkey, and various hijinks ensue as he begins his quest to become human again.
Is This Anything?
Jerry Seinfeld has had plenty of funny ideas that never made it into his stand-up, television or movies—and they're all in this book. These never-used-jokes serve to punctuate the past few decades of his life in this combination memoir and "trove of laugh-out-loud one-liners" (Associated Press).
Featured image via Brooke Cagle / Unsplash