"At least you have your health." It's what people say when other things are going wrong. But our health isn't something that we can just take for granted. It takes effort, awareness, and intention to maintain good health – it isn't something that just happens on its own, at least not for most of us.
Sure, we all probably have things that we know we should do. Exercise more. Get more vitamin D or B or C. Eat better. But those are the kinds of broad platitudes that are usually easier said than done. So, if you're serious about taking good care of your health – mental, physical, emotional, you name it – where do you start? Our staff has gathered these 7 must-read wellness books to help get you on the path to feeling better today and every day.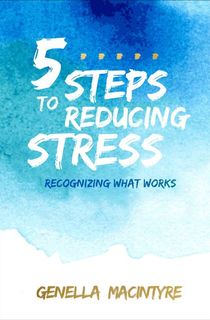 5 Steps to Reducing Stress
What's one of the leading causes of bad health among Americans today? You got it, it's stress. Stress can exacerbate any number of other health problems, prompt fatigue and depression – stress can even kill. Making matters worse, it's almost impossible to take care of any other aspect of your health when you're too stressed. And stress comes for us all. It isn't just for high-powered executives. Every mom and dad on the planet deals with incredible amounts of stress every day. How do you manage it all?
"Stress is personal, and so is stress reduction," says best-selling author Loretta LaRoche, describing this book by corporate trainer Genella Macintyre, which breaks stress reduction down into manageable, customizable steps, "it's not a one-size-fits-all fix." That "breath of fresh air" approach is what helps to set Macintyre's book apart from the crowd of stress management tomes out there, helping readers to find what works for them to manage their stress so that they can survive and thrive in a busy world.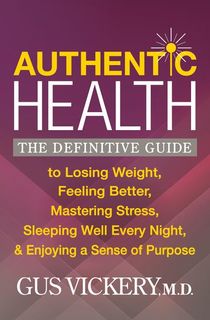 Authentic Health
This "straightforward guide to holistic health and wellness" addresses the root causes of a variety of chronic conditions affecting Americans every day. While heavily focused on weight loss, Authentic Health also tackles everything from nutrition and stress management to getting a good night's sleep and finding a sense of purpose in your day-to-day life.
As a holistic guide to wellness, Authentic Health not only addresses chronic conditions head-on, it also examines how all the aspects of your health affect one another, and how deficiencies in one area can lead to poor health somewhere else. It's been called the "simple wisdom of a generous doctor," and many have found it indispensable in helping them to lose weight, feel better, and live well.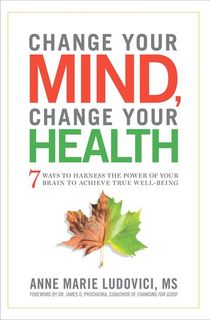 Change Your Mind, Change Your Health
Where does wellness begin? Anne Marie Ludovici argues that it begins in your mind – and that it's about more than merely physical well-being, it's about a truly fulfilling and well-balanced life. In Change Your Mind, Change Your Health, Ludovici shares tips, tricks, stories, and advice from a wide range of health and behavioral experts, including researchers, health coaches, and psychology professionals, all with the goal of helping the reader to embrace their own inner empowerment and capacity for change.
Whether it's changing habits or redefining what drives us, these practical techniques for setting goals, managing expectations, and making meaningful changes in your life will help you find wellness both inside and out through "sensible advice that doesn't require anything but a desire to be healthy." (Ken Blanchard, coauthor of The One Minute Manager)
Related: 10 Mental Health Memoirs From Writers Who Have Been There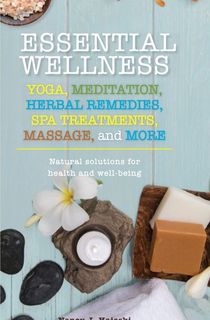 Essential Wellness
How many of us have thought we could be healthier if we just had a little more time? It's so hard to cook a nourishing meal after a long day at work. We're too stressed and tired to hit that yoga class or do the meditation we said we'd do every day. Making the time and mental space to do the things that we know will make us feel better is one of the most challenging parts of wellness – and that's exactly what Nancy Hajeski addresses in this straightforward book of "natural solutions for health and well-being."
From yoga and massage to spa treatments and herbal remedies, Hajeski examines the many options available to us. Perhaps more importantly, however, she looks at how we can incorporate those into our busy and hectic lives simply and effectively, so that they become habits, a part of our lifestyle, rather than something that we have to carve out time for each day.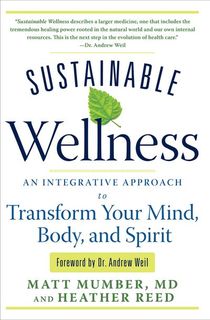 Sustainable Wellness
Most of us have tried a diet, joined a gym, or signed up for an online meal delivery service in an attempt to eat healthier, only to find it falling by the wayside over time. Getting healthy is one thing, staying healthy presents its own challenges. Fortunately, this "refreshingly mature and practical synthesis of wisdom from the field of integrative healthcare" (William Collinge, PhD) offers a guide to how to not only improve your health, but sustain it.
For years, radiation oncologist Dr. Matt Mumber and yoga instructor Heather Reed have led retreats and workshops for individuals facing a wide array of health challenges. Here, they bring that same knowledge to your bookshelf, helping you to reclaim your health – and play a more active role in shaping it, by embracing constructive habits and daily choices that can improve your health and wellbeing in ways both large and small.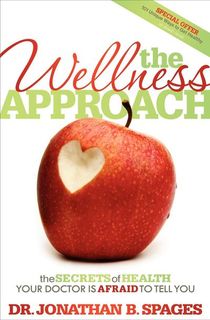 The Wellness Approach
Dr. Jonathan B. Spages is a chiropractor who has helped hundreds of patients experience better health and live a happier, more fulfilling life. In this "fascinating overview of how the body works," (Terry A. Rondberg, president of The Chiropractic Journal), Dr. Spages takes those lessons and applies them to every aspect of health, searching for a way to define what "true health" really is, and how to attain it.
In so doing, he breaks down how the body works from the bones to the muscles to the skin and organs, punctures some common myths and misconceptions about health and medicine, and addresses why people get sick, and how we can try to reduce our risk.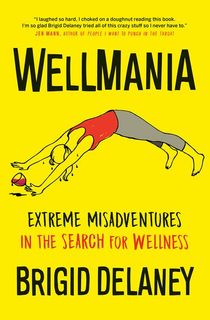 Wellmania
Maybe this is where we should have started? In Wellmania, journalist Brigid Delaney embarks upon an "illuminating, thought-provoking, and hilariously honest" (Robyn Harding, The Swap) odyssey into the wildest and weirdest corners of the wellness industry, trying out all the things that are supposed to improve our lives and make us feel better, all in an attempt to answer the question: "What even is wellness, and can we actually achieve it?"
From brutal fasts and fad diets to yoga classes, silent retreats, group psychotherapy, and more, Delaney tries them all, and writes about her experiences with wit, honesty, and humor. As a result, she lays bare the good, the bad, and the ridiculous of our craze for wellness – and just what that obsession says about all of us.