For many of us, making healthier eating choices is a perennial goal. Perhaps you tend to eat too much take out, you can't say no to your sweet tooth, or the only vegetables you get come on top of your burger.
Whatever your health goals are, we're sure one of the healthy cookbooks below can help you get there. Each one is full of recipes that prove healthy food doesn't necessarily mean sacrificing flavor or fun—we promise!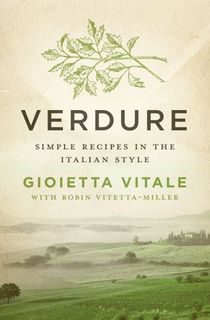 Verdure
No one focuses on simple cooking and flavors like Italians. Northern Italian cuisine in particular is known for being much lighter than the cheese-laden dishes of the south, and in Verdure, those simple yet delicious cooking techniques are applied to vegetables to make them shine. From artichoke frittata to zucchini soup, you'll be amazed at all the tasty ways you can eat your greens.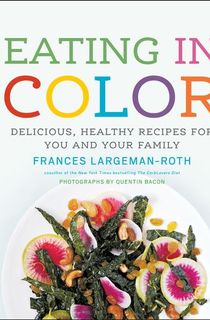 Eating in Color
They say one of the best ways to stay healthy and make sure you're getting all the vitamins and minerals you need is to eat the rainbow, and that's the idea behind this cookbook. Registered dietician Frances Largeman-Roth brings you 90 color-coded, family friendly recipes that will make your meals brighter, more appealing, and naturally healthy.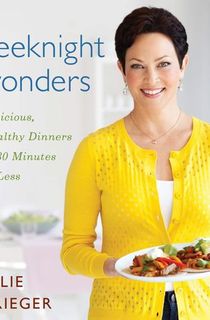 Weeknight Wonders
Food Network star Ellie Krieger is known for her lightened-up approach to everyone's favorite foods. After all, you won't eat well if you're feeling deprived! Featuring simple, healthy recipes for everything from Parmesan Crusted Chicken Breasts to no-guilt desserts, this is a weeknight cookbook you'll turn to over and over.
As Food Network star Melissa D'Arabian says, this James Beard Award–winning, New York Times–bestselling cookbook author "proves over and over that healthy is delicious. In Weeknight Wonders, she proves it can be fast, too!"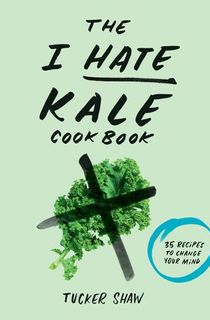 The I Hate Kale Cookbook
From the author of The I Hate Tofu Cookbook comes another tongue-in-cheek ode to healthy eating. And this time, he has his sights set on kale, a green that used to be reserved for garnishes.
Though kale's trendiness has caused some to avoid this bitter green more than ever before, Shaw will prove to you that, trendy or not, kale is cheap, versatile, and (when properly prepared), pretty delicious.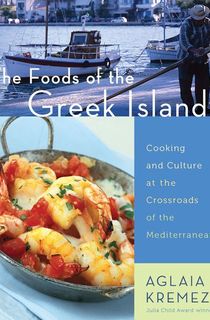 The Foods of the Greek Islands
Perhaps more than any other cuisine, Mediterranean food is known for being naturally healthy (see: The Mediterranean diet). But it's also known for being restaurant-worthy, flavorful and uncomplicated.
In this "real working guide to preparing the traditional dishes found all over Greece" (Newsweek), you'll find simple, good-for-you recipes for dishes such as Spinach, Leek and Feel Pie, Spaghetti with Lobster, and Braised Lamb with Artichokes. Sign us up.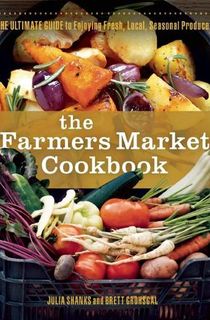 The Farmers Market Cookbook
If you're guilty of going to the farmer's market, picking up tons of fresh produce and then letting it go bad, this is the cookbook for you.
Farmers' market expert Nina Planck shows you simple and delicious recipes that put produce first (but don't leave out meat, either!). From how to pick the perfect eggplant to making it shine in the kitchen, this is the ideal cookbook for anyone who has pledged to eat more fresh fruits and vegetables.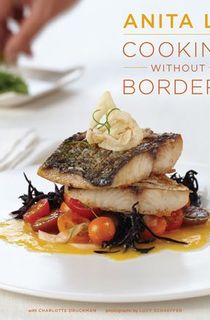 Cooking Without Borders
Perhaps to you, healthy simply means eating out less and spending more time in your own kitchen. To make sure that stays interesting, we suggest this collection of globe-spanning recipes from fusion cooking expert Anita Lo. Featuring more than 100 recipes that are inspired by flavors all around the world, this is one cookbook you'll never get bored of.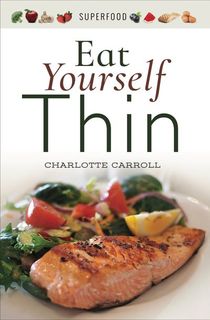 Eat Yourself Thin
Many people start researching healthy diets when they want to lose weight. This cookbook tackles that by helping you rethink your lifestyle, your relationship with food, and of course, the meals you make in the kitchen. From healthy lifestyle swps to go-to recipes, this book will completely change how you think about food.
"No fad diet or banning of food groups—this is about changing your relationship with food and exercise . . . to help you keep the weight off for good" (The Sun).